Lessons not learnt: Mohammad Ashraful
Shakib was handed a two-year ban (one year suspended) by the International Cricket Council (ICC)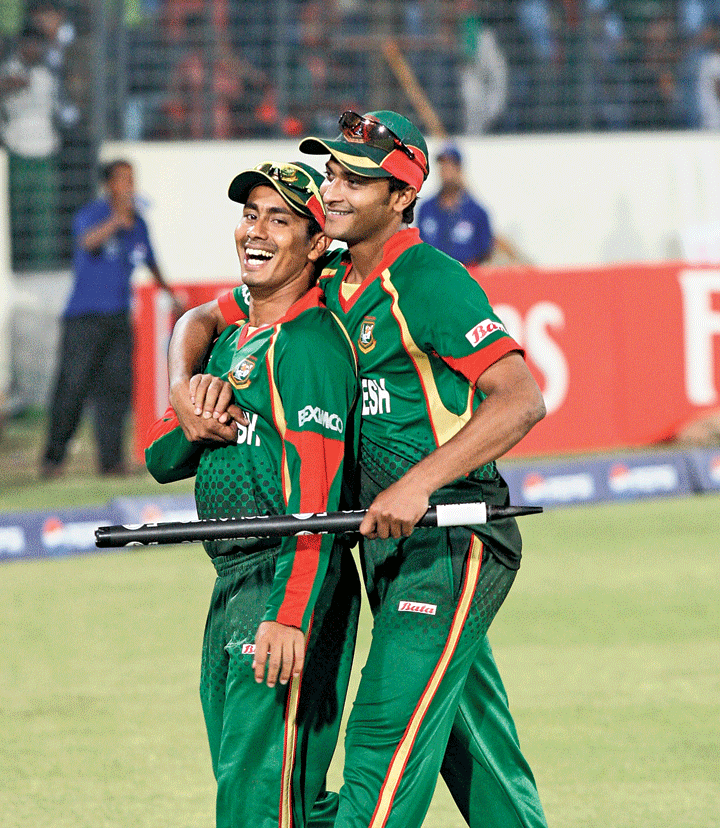 ---
|
Calcutta
|
Published 29.10.19, 08:27 PM
---
Like Shakib-al Hasan, Mohammad Ashraful too was a sensation for Bangladesh after he burst on to the cricket scene in 2001. And just as it had happened with Ashraful, Shakib too finds himself in deep trouble, despite being at his peak.
The scenario surprises Ashraful, who feels Shakib should have been far more careful. After all he had seen what Ashraful had gone through when his involvement in match-fixing and spot-fixing in the Bangladesh Premier League had cut short his international career.
"I've been punished for the last six years. But despite seeing another cricketer of his country suffering, Shakib made this mistake. That's what is baffling … One can only lament that he couldn't learn from my case," Ashraful, Bangladesh's youngest Test centurion in 2001, told The Telegraph while on his way to Dhaka on Tuesday.
"To see a player of his stature commit such a mistake is really painful for all of us. Batting, bowling and fielding… He's top class in everything…"
Shakib was handed a two-year ban (one year suspended) by the International Cricket Council (ICC) for failing to report three corrupt approaches, including one in last year's IPL, by a suspected Indian bookie, which led to his expulsion from the tour of India.
Having played with Shakib since 2006, Ashraful said he never expected Shakib to be involved in such a matter.
"I've played with him from 2006 till 2013. As a player, he is outstanding. Probably Bangladesh never ever had such a great cricketer. Ever since he started his international career in 2007, his game has steadily developed and he has gone on to become one of the top performers across all three formats. As a person, too, he used to be really good.So, I am really surprised to see him make such a mistake… Didn't expect this from him… Having played at the highest level for so long and being so talented and performing with such consistency, I never thought Shakib would be up to such a deed," Ashraful said.
India wicketkeeper-batsman Wriddhiman Saha, Shakib's Sunrisers Hyderabad teammate in the last two editions of the IPL, was also shocked.
"It's shocking to hear such news about Shakib. He has been my teammate for quite some time in the IPL. Given his talent, I am really shocked after coming to know of this matter," Saha said.
According to Ashraful, Shakib's ban only sums up the crisis Bangladesh cricket is going through at present. "The incident is not a typical match-fixing related charge because in this case, he couldn't report it. Maybe he didn't take it that seriously.
"But what surprises and hurts most is why he made this kind of a mistake... Our cricket is certainly going through a very bad time…"
With both Tamim and Shakib out, Bangladesh's chances in the tour of India have obviously faded, agreed Ashraful. And he's not too confident either on how Bangladesh players will survive the Day-Night Test at Eden Gardens.
"We last played a pink-ball tournament in 2012. So, players lack the experience. It's natural for them to hesitate to play with the pink ball.Indian players at least have played some domestic matches with the pink ball, so they are not zero on experience. Bangladesh players need at least some practice with the pink ball before the Test," he pointed out.