Kohli: Have found 'right headspace'
India had already clinched the T20I series, but what mattered is Kohli's rhythm, which he believes is back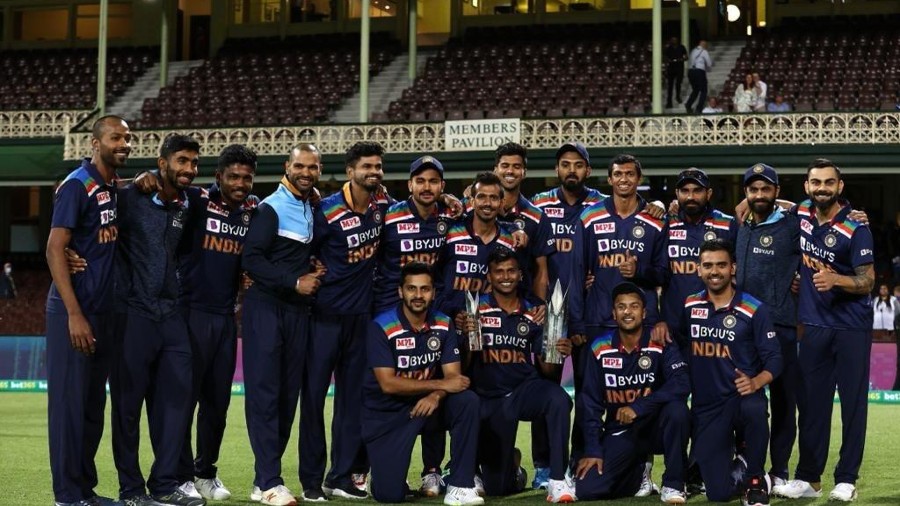 ---
|
Calcutta
|
Published 09.12.20, 01:10 AM
---
Virat Kohli doesn't need to be reminded that the first Test in Adelaide will be his last appearance in the ongoing tour of Australia as he goes on paternity leave thereafter.
It's thus imperative for the captain to leave an impact before his departure, which can then inspire his teammates in the remaining three Tests.
However, what augurs well for Team India is that their skipper believes being in the "right headspace" after his combative 61-ball 85 in the final T20I in Sydney on Tuesday, though his team couldn't cross the line.
India had already clinched the T20I series, but what mattered is Kohli's rhythm, which he believes is back.
"I felt particularly good in this game. I think I'm in the right headspace now.
"It was a bit scratchy in the first ODI to begin with. I addressed a few things and worked on a few aspects of my game purely to get into the best headspace I possibly can because then I think I can play and switch between all formats and adjust to all conditions.
"So yeah, I feel pretty balanced and good going into the Test series. It's just about continuing to be in that headspace and making sure that I contribute enough towards the team's success and hopefully, start off in the right mode in the series," Kohli said at a virtual news conference later.
India lost the ODI series, but the six white-ball matches seem to have kept the team in a good frame of mind. "I have certainly experienced in the last six games that the commitment and passion with the crowd right behind push you beyond your own expectations and then you get into that competitive headspace.
"You are then only worried about one thing, which is to make sure the team wins and you contribute towards the team's success," Kohli said.
The workload management of quicks, especially Jasprit Bumrah and Mohammed Shami, will be fundamental, Kohli agreed. "It's very important to understand that you need guys fresh for the first Test and you need to take some calls along playing so many games.
"We played six games in absolutely no time, which is something we all need to address and need to be wary of. We don't want guys starting a Test being sore, so we'll constantly keep monitoring them, asking them how their bodies are feeling.
"They have been pretty professional in communicating back as to what they need. We need to show absolute trust and faith in their processes, and make sure they are in the right space heading into the first Test," he said.
'Hardik must bowl'
To talk of the "outstanding" Hardik Pandya, is there any possibility of him staying back for the Tests as a specialist batsman? Here's what Kohli said.
"...Test cricket is a different ball game and challenge. We need Hardik to bowl as that way, he becomes one guy who brings in a lot of balance to the team.
"Hardik is in a zone where he wants to be stronger, iron out his niggles and wants to contribute for India in all three formats. He himself wants to get back to that bowling space and make sure he is available as a pure all-rounder in Tests which becomes way more important because over five days we can get that extra from a guy with such an impact. He understands that and is working hard to be back to his fittest best."