Keeping a tab on what's happening in Cup: Rahane
Ajinkya Rahane has been playing County cricket for Hampshire far from the hype surrounding the World Cup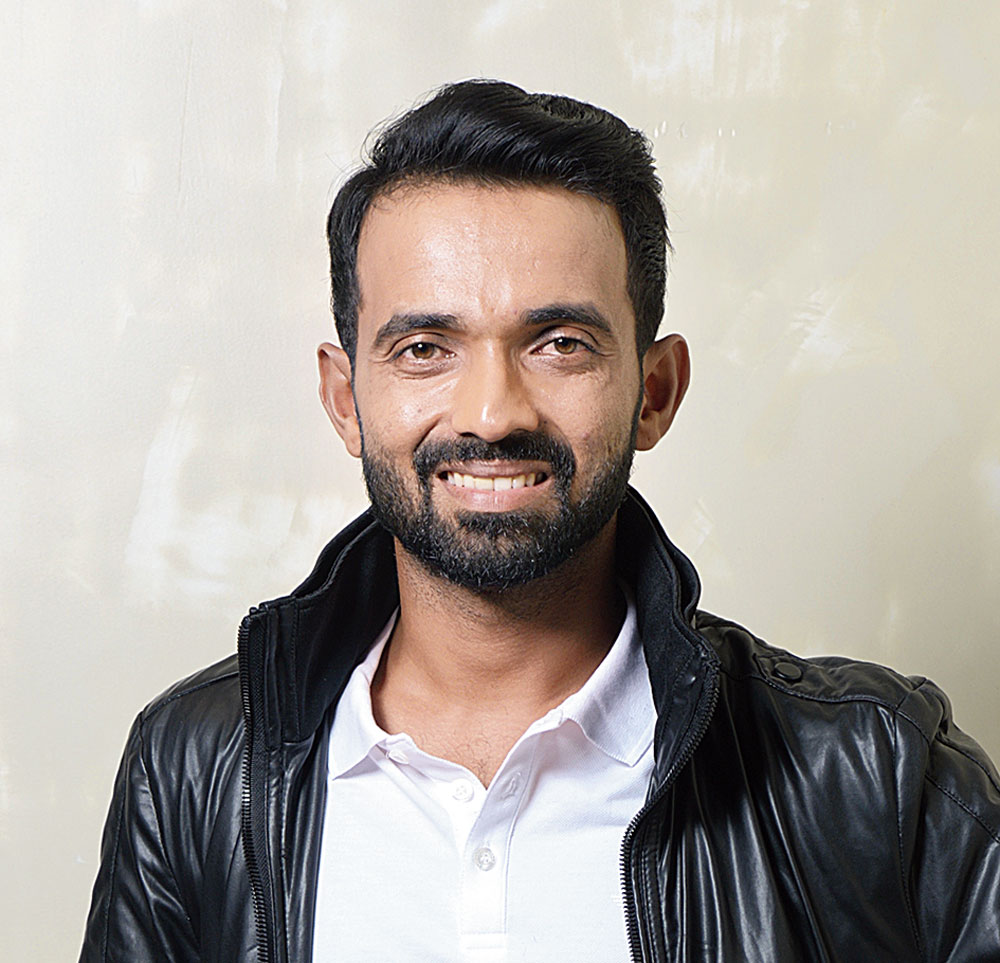 ---
---
Far from the hype surrounding the World Cup, Ajinkya Rahane has been playing County cricket for Hampshire. The Test 'specialist' began with a 119 against Nottinghamshire and has featured in three matches so far.
The 31-year-old spoke to The Telegraph on Wednesday afternoon.
Excerpts...
When and why did you decide to play County cricket?
Once the IPL got over and I didn't find a place in the World Cup squad, I decided to utilise my time and play County cricket. I also spoke to Rahul bhai (Dravid) and Sachin paaji (Tendulkar) and they suggested that I must play County cricket as it will benefit my game. So when the opportunity came, I just accepted it.
What has the experience been like?
Obviously, I'm enjoying my County stint. This is the first time I am playing County cricket and it's a different experience. It's an opportunity of a lifetime and everyone should play it.
The century in your debut match against Nottinghamshire must have been very satisfying…
More than the century, I enjoyed the time I got to spend in the middle. Making a century on debut is obviously special. But a hundred is just a number as you really enjoy batting in these conditions. More than my batting, I'm enjoying the opportunity to bat at No.3 and play the new ball. I started playing at No.3 and so obviously it's a great feeling.
The focus here is on the World Cup. How does it feel not to be a part of the squad?
I'm staying in the present and focusing on what is in my control.
Have you been following the World Cup?
It's not that I've been regularly watching matches since we've also got matches to play. But then, whenever there's been an opportunity, I've not missed it… Like I was there in Southampton, when India played South Africa. I've been glancing through the scores and keeping a tab on what's happening. Obviously, I'm supporting India and wishing them well. They've been doing well and I want them to be champions.
How much will he benefit by playing County cricket?
County cricket has helped every player who has been part of it. Cheteshwar Pujara and Ravichandran Ashwin had benefited a lot… It's also helping my game and I would like to thank the BCCI for allowing players to play County.
What is so special about County cricket?
County cricket is a different ball game. It all depends on how you handle it, both technically and mentally.
Can you explain a bit...
You think a lot about technique… But it's also about the mental aspect. Once you play County cricket, you get strong in the mind and get used to different methods… If it's swinging or seaming in overcast conditions, it's all about how positive you are mentally and if your body movement is in the right direction… You can then always bat better.
Some think County cricket is a form of relaxation. What is your opinion?
Personally, I take every match seriously and give off my best… My aim is to win and there's no time to relax. But the weather often plays its part here forcing matches to be abandoned or washed out.