Jury out on LBW tweak call
Opinions divided on whether balls pitching outside leg stump should be allowed to be given out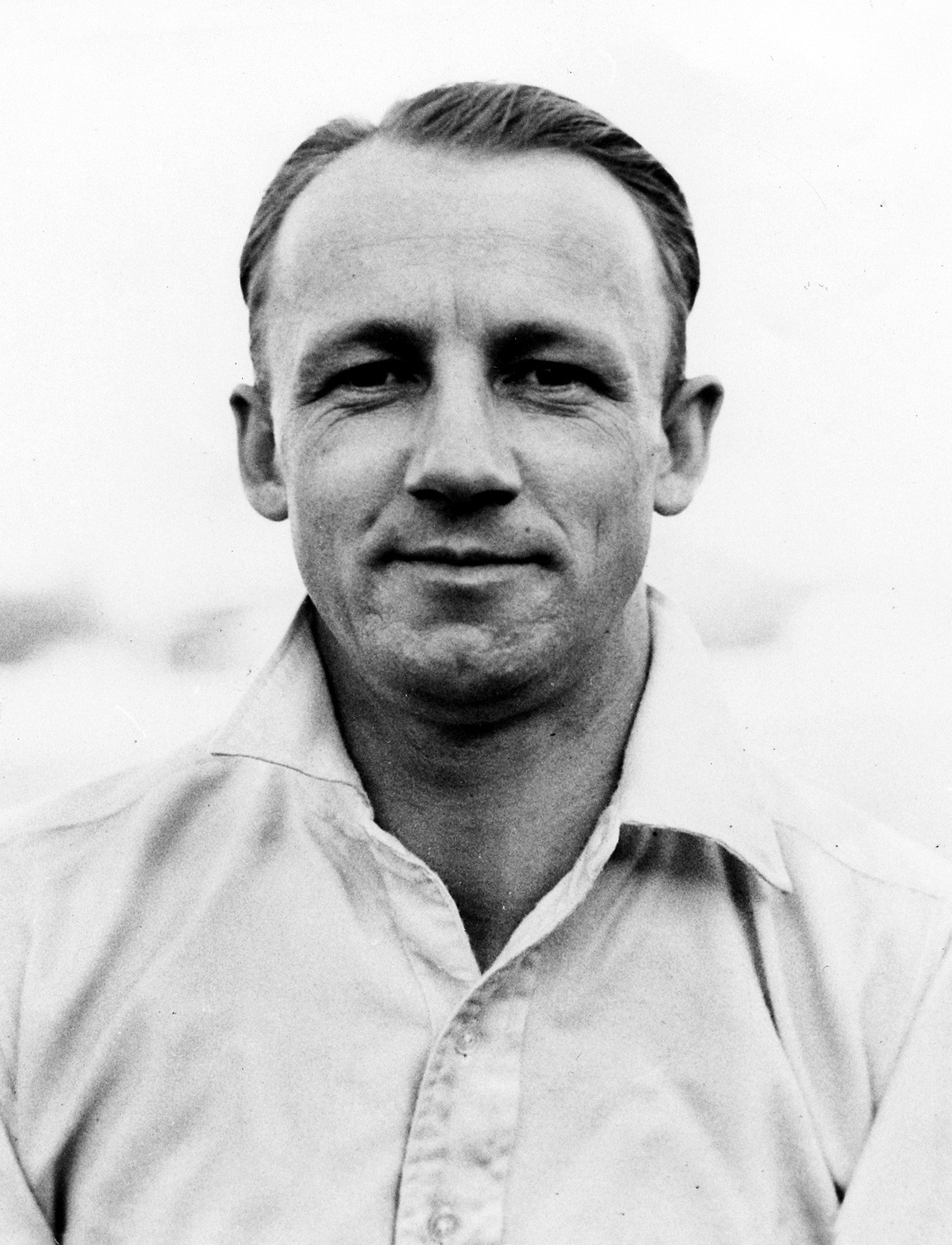 ---
Calcutta
|
Published 17.05.20, 11:38 PM
|
---
A forgotten perception of Don Bradman is that he was not always the universally praised hero. Despite being labelled in certain quarters as someone who never recognised spinners' efforts, he often actually favoured giving them a fair deal.
Long after his retirement he had proposed that batsmen be given out Leg Before Wicket for deliveries that pitch outside off and leg stump, provided they don't offer a shot.
In a letter written on May 1969 to Australian Board of Control secretary Alan Barnes and discovered by Cricket Australia just days before his birth centenary on August 27, 2008, Bradman wrote: "Why not give him (batsman) out LBW to a ball not pitched between wicket and wicket providing he makes no attempt to hit the ball. This would be a great encouragement to the leg spinner."
According to an amendment to Law 36 that deals with LBW, a batsman can be given out outside off stump if he made no attempt to play the ball. But such a decision cannot be taken to a delivery pitching outside the leg stump.
But now, another Australian great, Ian Chappell, has stoked the LBW rule by suggesting it be further amended.
"The new LBW law should simply say: Any delivery that strikes the pad without first hitting the bat and, in the umpire's opinion, would go on to hit the stumps is out regardless of whether or not a shot is attempted. Forget where the ball pitches and whether it strikes the pad outside the line or not; if it's going to hit the stumps, it's out.
"It would also force batsmen to seek an attacking method to combat a wrist-spinner pitching in the rough outside the right-hander's leg stump... The change would reward bowlers who attack the stumps and decrease the need for negative wide deliveries to a packed off-side field," Chappell recently wrote in one of his columns.
Not all will agree to Chappell's radical views though. Former international umpire Steve Bucknor opposes it citing what he calls the "blind spot" that is applicable to every batsman.
C.B. Fry, a brilliant scholar and an accomplished cricketer, in his book Cricket: Batsmanship describes 'blind spot' as "a spot created by the batsman himself when his head is in such a position with regard to the ball that his eyes have no chance."
"The issue had come up at a meeting some years ago when I was a member of the MCC laws committee. I opposed it since it focuses on a weakness in the human body," Bucknor told The Telegraph from New York.
"When a batsman is crouched in his position, he can't see what's happening on the leg stump. That is because your eyes are meant to see up and not down. It's the blind spot for every batsman if the bowlers are going to pitch outside the leg stump.
"Now if the batsman is unable to see the ball outside leg, how can he play a proper stroke? My suggestion then was to leave it alone and not change. I will stick to my views," said the 73-year-old West Indian who officiated in 128 Test matches.
"If the law is changed, the attractiveness of batting will be lost. There will be fewer square cuts and square drives. Moreover there will be more leg before decisions and matches will last not more than four days," feared Bucknor.
Former India captains Gundappa Viswanath and Mohammed Azharuddin support Bucknor.
"As it is, there are too much complications in the LBW rule. Why do you want to get into it again? Leave it where it is. The game is quite attractive," said Viswanath, who has also been a former International Cricket Council (ICC) Match Referee.
Azhar felt the game is perfectly balanced. "Why do you want to keep changing the rules? Stick to the same rules. The game is perfectly balanced between bat and ball now with umpires getting the help of technology to arrive at their decisions," he said.
No wonder Chappell has referred to Sachin Tendulkar's breathtaking aggression against Shane Warne during the 1997-98 series in India. Sachin's relentless sweep and intimidating pulls got Warne, who landed the ball consistently in the rough outside leg, to confess that he was among the best.
Muttiah Muralitharan though believes such a change in LBW law while helping the bowlers would spoil the interest in the game.
"It will be advantageous to the bowlers since the batsmen cannot score much. But the people's interest in the game will come down," said the world's highest wicket-taker. "This will mean the Hawk Eye prediction will come into effect more and I'm not sure if it's 100 per cent accurate.
"Since the Hawk Eye came into being, the batsmen have used their bat more than the pad. The law is okay now. Why change?"
Does he favour not changing the law since it's a batsman's game? "See a batsman is out if he commits one mistake but a bowler gets more than one opportunity and can make up for his mistakes on the field.
"This will lead to a fall in ODI and T20 scores. But will it help the game?" asked the Sri Lankan.
As Sunil Gavaskar suggested, it will be interesting to see if the ICC or the Marylebone Cricket Club takes up the issue for discussion.