Calcutta's Goenka wins Lucknow
The biggest surprise was the failure of Adani Group to win the Ahmedabad franchise for Rs 5,100 crore, well short of the winning bid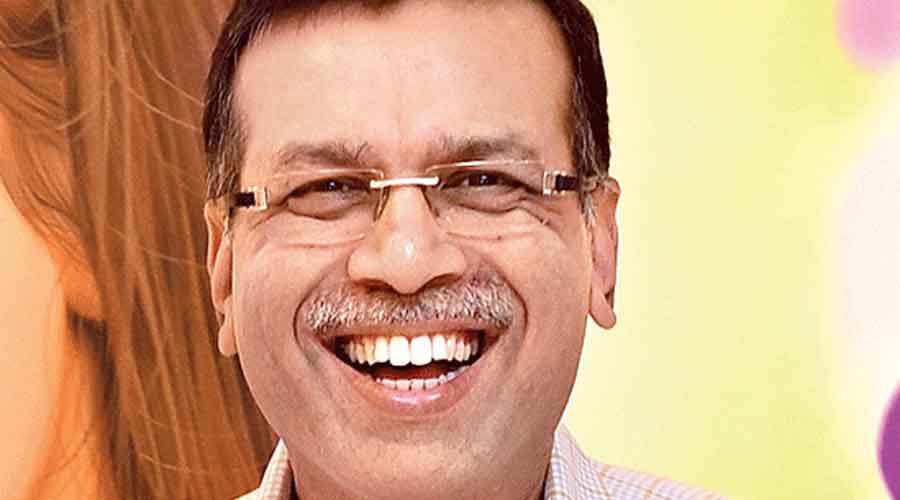 Sanjiv Goenka.
File photo
---
Calcutta
|
Published 26.10.21, 01:47 AM
|
---
Sanjiv Goenka-backed RPSG Ventures Ltd and international investment firm Irelia Company Pte Ltd, an arm of CVC Capital Partners, have successfully bid for two new franchises in the Indian Premier League with staggering amounts that will lead to a windfall for India's already cash-rich cricket board.
At a walk-in event at Taj Dubai on Monday, the Lucknow franchise went to RPSG for a winning bid of Rs 7090 crore while CVC took the Ahmedabad franchise for the second-highest bid of Rs 5625 crore.
CVC, headquartered in Luxembourg, recently bought a $3 billion stake in La Liga and owned Formula One in 2016-17.
The base price for the two new franchises had been set at Rs 2000 crore.
"I'm happy to be back in IPL... But from here the real work begins. We hope to build a good team and perform creditably. We also look forward to building a consumer connect with the nation," RPSG chairman Sanjiv Goenka told The Telegraph.
"My calculation was based on mathematics... If we won, good, otherwise fine. It may sound expensive but if we look into the intricate details it isn't expensive at all," Calcutta-based Goenka, who also owns ATK Mohun Bagan, said. "Of the Rs 7090 crore, I will probably be paying only half the amount in 10 years. That is because I will be getting Rs 3500 crore, if not more, from the BCCI through broadcast rights," he said.
While there is a lot of talk about the "insane amount" being put in by RPSG, Goenka isn't reading much into it. "When IPL started everyone was taken aback by the bid amounts. There were several Doubting Thomases about its valuation. Look where it's reached today (almost Rs 50,000 crore). It's a matter of how you see it," he said.
Goenka is getting ready to work on the formalities for the franchise as soon as his core team returns from Dubai. "We will get working once my team is back from Dubai. Our RPSG Sports CEO (Raghu Iyer)
will soon get on the job. We can work on appointing the coach and support staff but we will have to wait for the captain and players till the BCCI comes out with the retention policy."
What has been the lessons learnt from his previous two-year stint with Pune Supergiant? "The biggest lesson learnt is winning and losing is part of the sport. Don't get over-excited if you win and don't be over-depressed once you lose. I always keep that in mind," Goenka said.
In all, 22 companies had purchased the tender document, but only nine were eventually present at the walk-in bid event that lasted over six hours. Both the franchises will need to pay the entire amount over a 10-year period.
The lowest bid was from Avram Glazer, the executive co-chairman of Manchester United Football Club, of Rs 4023.99 crore.
The biggest surprise was the failure of Adani Group to win the Ahmedabad franchise for Rs 5,100 crore, well short of the winning bid.
All parties were asked to submit two envelopes, one for financial credentials and the second for the bid.
There was drama once the BCCI told the RPSG representatives to choose their city of choice within five minutes since they had bid for both places. Frantic phone calls followed to Goenka in Calcutta. Ultimately they settled for Lucknow.
The entire process was overseen by IPL governing council chairman Brijesh Patel as well as the BCCI brass, including president Sourav Ganguly and secretary Jay Shah.
"It is heartening to see the inclusion of two new teams at such a high valuation, and it reiterates the cricketing and financial strength of our cricket ecosystem," Ganguly said in a BCCI release.
The BCCI has confirmed that the 2022 tournament will now have a total of 74 matches, instead of the current 60.
"The IPL 2022 season will comprise ten teams and will have 74 matches, wherein each team will play 7 home and 7 away matches," the BCCI statement said.