Grandmaster Wesley speaks about his playing style, his chess idols and being at home in India
'coming from a relatively middle-class family, it was tough travelling, playing and buying equipment to train. But in a way, it kind of moulded my game because I was training by myself'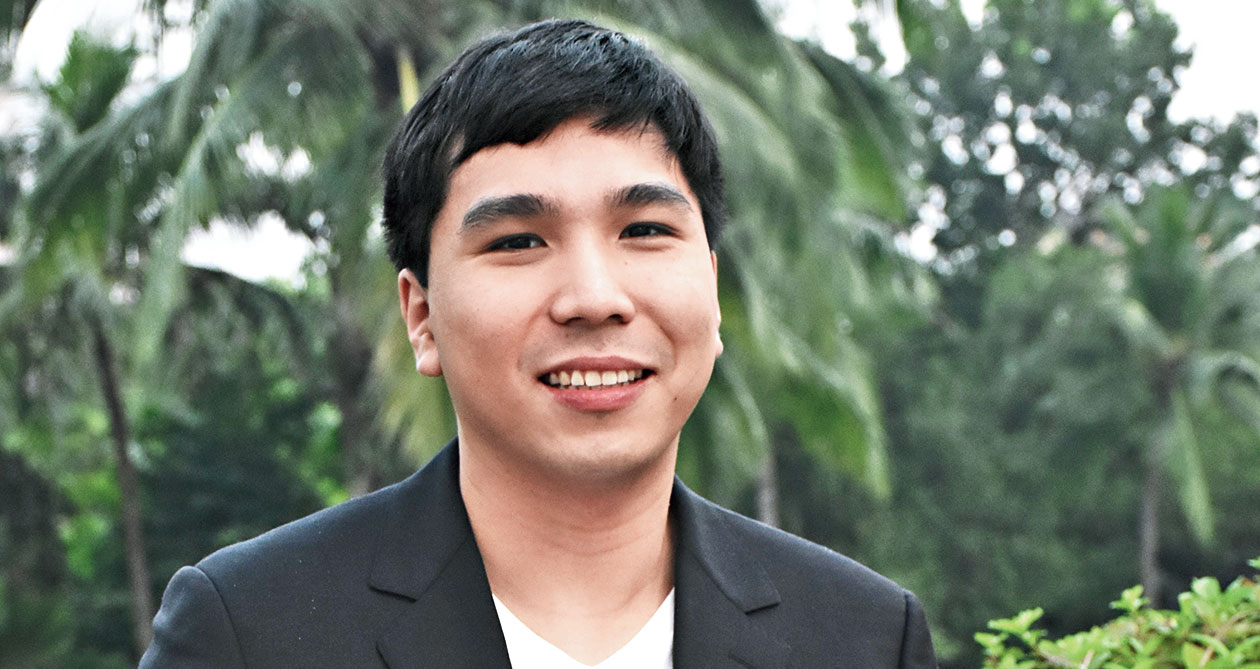 ---
|
Calcutta
|
Published 24.11.19, 07:58 PM
---
In town to participate in the 2019 Tata Steel Chess India — Rapid and Blitz, a part of the Grand Chess Tour 2019, in Calcutta, 26-year-old Filipino-American grandmaster Wesley So took time out to speak to t2 after the inauguration of the tourney, at the Taj Bengal. Excerpts:
How did you get into the sport?
Well, chess was quite popular in the Philippines as a board game, as a pastime. They think it's the most famous board sport and the best indoor game. Even cab drivers in the Philippines play it while waiting for passengers. I learnt chess from watching my neighbours play and from reading newspaper clippings. I lived in a big neighbourhood while growing up and many people in my locality had chess books. I would also go around challenging them in the sport.
Did you have to struggle a lot in your initial years?
Well you could say that. Compared to the other top players here, Philippines is not really the best place to be an athlete or play chess. Also, coming from a relatively middle-class family, it was tough travelling, playing and buying equipment to train. But in a way, it kind of moulded my game because I was training by myself. Compared to American chess players, Filipino players are not that bookish. They don't memorise as much theory in the openings. That shaped my game. I think if I was born in the US, for instance, I would have done much better.
You are known for your aggressive and tactical style of playing. Is there any philosophy behind it?
I think that used to be my style while growing up... when I was younger. I used be more aggressive then. It's also like every chess player has his/her own style. My first chess book defined my style. It was all about e4 and e5 openings, King's Gambit and Bishop's Opening. So earlier I used to play a lot of e4. But later I realised you have to play all sorts of positions well. So I started playing other openings. Now, at the top level, there's so much theory and so much opening knowledge required that it's useless to play aggressively.
You are the first World Fischer Random Chess Champion. How does it feel?
Feels great. It feels really amazing and wonderful. And on top of that, it was unexpected... at Bærum in Norway. Things could have gone different if I had been very determined to win from the start. I was relaxed and just doing my best. It turned out to be very well.
Who were your idols while growing up?
Well... one of them is Viswanathan Anand. It's also because he spent time in the Philippines when he was young. And he also had a Filipino trainer maybe... like a sparring partner. He's well-known in the Philippines. I studied his games a lot. Then, of course, there's Bobby Fischer... every chess player in the world knows him. And Garry Kasparov.
You have been in India before. What do you like about this country and Calcutta specifically?
It's my third time in India. My first was in 2011 when I played in New Delhi. It's nice here... me and my mother enjoy being here. We specifically chose India from the Grand Chess Tour events. The people are very friendly and nice. They are very approachable unlike in many western countries, for instance. Here you feel so welcome. I feel right at home here.
I was in Calcutta last year. And everything is the same except the venue. My mother always wanted to see Mother Teresa's house. She had actually come here when she was a little girl. So we went to visit that place. Every home in the Philippines knows about Mother Teresa.
How many hours do you practise?
In a day, I would estimate around four hours. Because I don't particularly study every day. I am often travelling and then I am tired or jet-lagged. Like this year, I have been to 15 different countries. But sometimes I study more when I am in the mood or else I don't study at all.
Who's your sparring partner? Who do you train with?
Well in Minnesota, there are not many strong players. So I usually end up playing online. I have a few partners.
Tell us about your favourite chess books...
There are several. But I like the classic players series or the ones on the best games. Like Bobby Fischer's Greatest Games. Or Anatoly Karpov's books that were written by him. Those are really good books and I recommend those to young players. I quite like the books by Garry Kasparov.
How do you deal with defeats?
Well... I try to forget about it. I try to take each game separately. I go to sleep early and try to get as much energy as possible to bounce back the next day or next game.
Your tips for budding chess players...
Just keep doing what you are doing. Just enjoy the game and try to be in good shape. Be confident and feel good about yourself. And try to study top players' games.