Gloucester AIW docked points in unholy row
Club fined for failing to play a Saturday fixture which clashed with the Day of Arafat — the day before Id al-Adha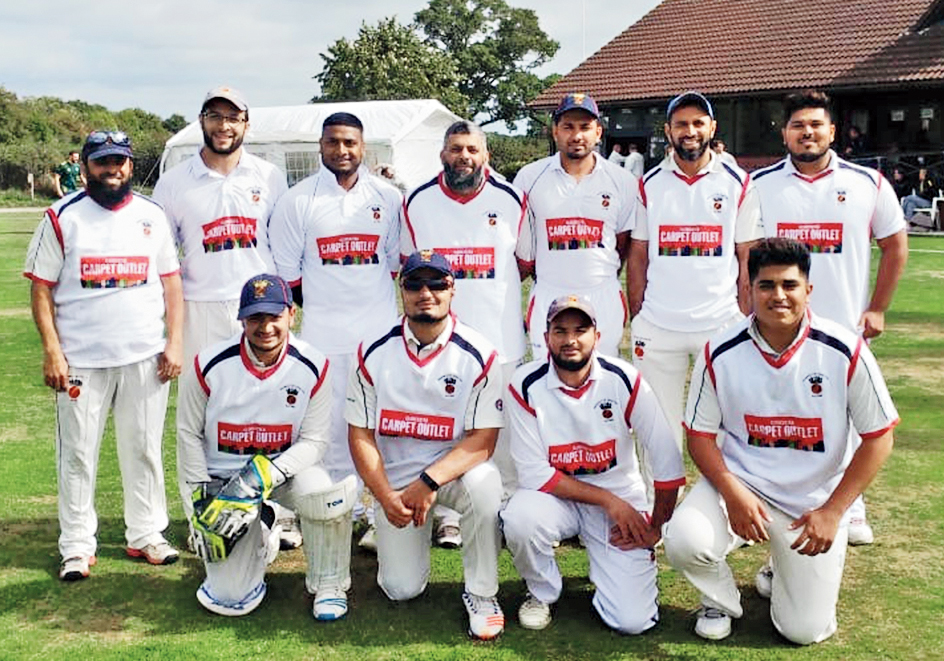 The Gloucester AIW.
Picture credit: Gloucester AIW
---
London
|
Published 18.08.19, 09:19 PM
|
---
League cricket in England, played against the backdrop of some of the most beautiful rural settings in the country, conjures up images of William Blake's "green and pleasant land".
Yet Gloucestershire County Cricket League (GCCL) has stirred up an unholy row by fining Gloucester AIW, whose members are mostly Muslims of Indian and Pakistani origin, for failing to play a Saturday fixture which clashed with the Day of Arafat — the day before Id al-Adha.
In a statement, headed "Discrimination, ignorance and inactivity – the brutal reality faced by South Asian cricket clubs in 2019", Gloucester AIW has protested: "The Gloucestershire County Cricket League (GCCL), which is affiliated to the ECB (England and Wales Cricket Board) through the Gloucestershire Cricket Board, has penalised Gloucester AIW for not playing a fixture last weekend (10th August) as it clashed with the Islamic festival of Eid.
"The GCCL has docked AIW 22 points and also awarded our opponents (Redmarley CC) a further 20 points – a net swing of 42 points – for failing to play the fixture and has classified the result as a concession. It is a travesty that, in 2019, a local club can be penalised by a sporting body for not being able to play a cricket match because it clashes with a religious festival."
What seems odd is that the league introduced a rule change this year to deal with just such an eventuality: "The League respects the implications of Eid for members of the Muslim faith. If there is the probability of Eid falling on a Saturday, and a club is concerned about fulfilling a fixture then, working with the fixture secretary and opposition teams, the match must be rescheduled before the start of the season or on a Sunday or Bank Holiday. This must be done before January 31st."
Gloucester AIW has provided chapter and verse on how it got in touch with the league and its opponents in good time but all its efforts to find an alternative date for the match were spurned.
Its statement said: "We are one of the oldest community cricket clubs of South Asian heritage in the South West of England. Established nearly 60 years ago by the first generation migrants from India, the club was seen as a mechanism to integrate with the local population of Gloucester."
It said that over the decades it had worked to improve community relations by undertaking various charitable projects.
It also pointed out: "In the calm, after those euphoric moments of Sunday 14th July and England's first ever World Cup win our captain, Eoin Morgan, reflected on the diversity of the team as a source of strength and proudly restated Adil Rashid's confidence of victory because 'Allah was with us'.
"Tom Harrison, chief executive of the ECB (England and Wales Cricket Board), appeared on Radio 5 Live's Sportsweek programme proclaiming that the twin goals of the Cricket World Cup were to connect and bring communities together and work towards growing the game by appealing to groups who are not engaging in large enough numbers within the formal club cricket structures which exist, at present. These are sentiments which we, at Gloucester AIW CC, full endorse."
What should have been a pleasant cricket match is now turning into a full blown national race row.
It is asking the ECB to intervene "to take visible and proactive steps to ensure that this situation does not occur again.
"We also invite senior leaders in the sport, commentators and media to challenge and tackle incidents like this and make good on our collective vision to grow the game, bring communities together and show what a wonderful game cricket is."
Meanwhile, James Holland, chairman of Redmarley CC, said: "We were or are unable to accommodate league cricket outside of Saturdays. We were just effectively unable to provide a competitive team on a date on a Saturday before the scheduled day."