French Open: Djokovic, Nadal to meet in semi-finals; Coco Gauff determined to be future star
The Serb feels he can beat the Spaniard. The 17-year-old lost a hard-fought match to Barbora Krejcikova in the quarters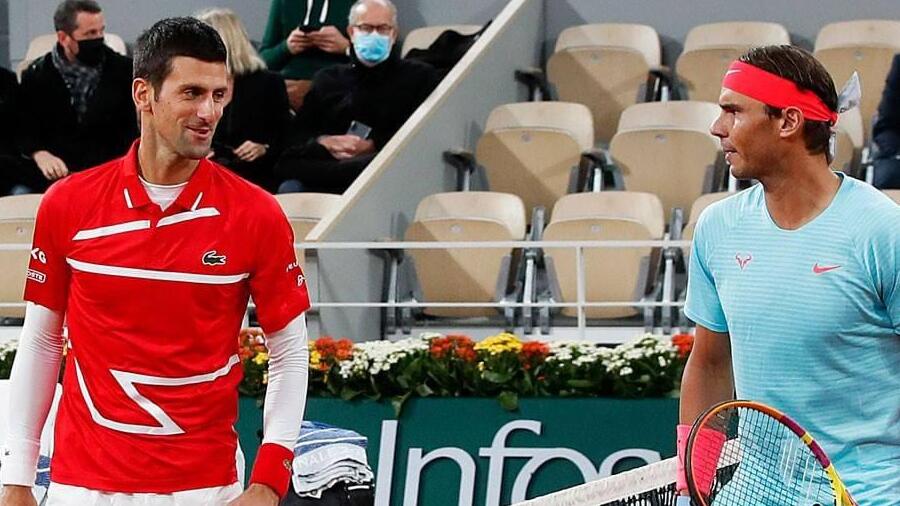 ---
---
Novak Djokovic and Rafael Nadal will face each other for the 58th time in the upcoming French Open semi-final on Friday. 
On his way to the last four, Nadal kept Diego Schwartzman at bay and Djokovic pulled off a dramatic victory against world no. 9 Matteo Berrettini, winning 6-3 6-2 6-7 (5) 7-5.
Djokovic was under pressure throughout the game which saw some crowd trouble and a minor injury on his palm. "This match had it all: falls, crowd, break. It was a lot of intensity. I just felt under tension the entire time. The reaction at the end was just me liberating that tension that was building up for the entire match," said Djokovic.
Nadal clearly rules the roost on clay. "We know each other well. Everybody knows that in these kinds of matches, anything can happen," Nadal said.

Nadal shrugged off dropping a set at his favorite event for the first time in two years, but won against Schwartzman 6-3 4-6 6-4, 6-0. "For anybody, it's very difficult to play against him. He's feeling very comfortable on court," Schwartzman said after falling to Nadal.
The rivalry as of now
Nadal has made it to his 14th semi-final in Paris and Djokovic his 11th. It's Djokovic's 40th trip to the final four at any major and Nadal's 35th. Both Nadal and Roger Federer are at 20 Grand Slam titles each, while Djokovic is at 18. Against the Spaniard, the Serb leads 29-28. But Nadal is ahead 10-6 in Grand Slam meetings, 7-1 at the French Open.
But the stats aren't giving Djoker a tough time. "I'm confident. I believe I can win," Djokovic said. "Otherwise, I wouldn't be here."
Coco Gauff a 'future champion'
17-year-old Coco Gauff lost to Barbora Krejcikova in the quarter-finals on Wednesday, but her confidence is far from wilting. Losing the game in straight sets didn't mean the teenager didn't put up a brave fight. 
Gauff, who refused to throw in the towel till the end, said something that shows her determination to win at big events. "I'm obviously disappointed that I wasn't able to close out the first set. To be honest, it's in the past, it already happened. After the match my hitting partner told me this match will probably make me a champion in the future. I really do believe that," she said.
Gauff will now be eyeing a fine performance at Wimbledon. In the 2019 edition of the prestigious event, Gauff reached the fourth round as a 15-year-old.
"I'm excited to go back, for sure. My most memorable thing from Wimbledon is just the crowd experience," she said.