Manchester United: Michael Carrick leaves on a high
'I was going to take time off after I finished playing and it never happened. It feels like the right time to step away and what a way to finish'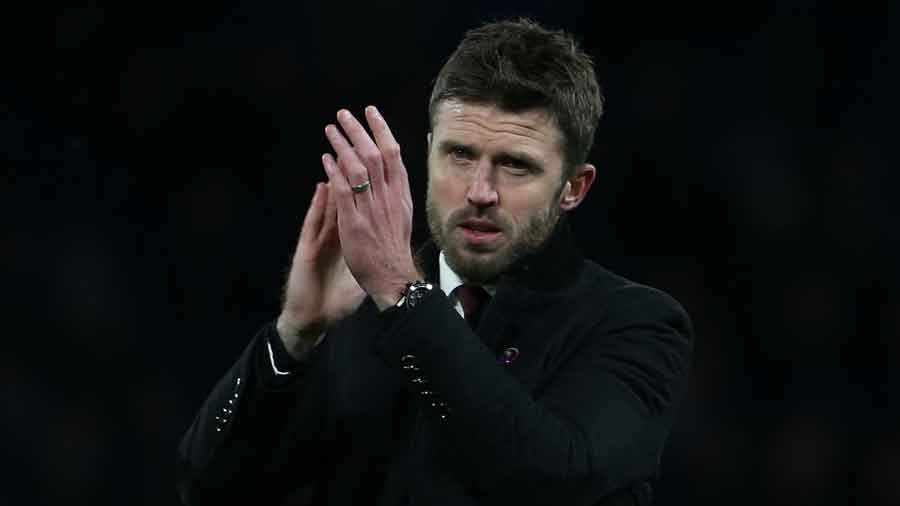 Michael Carrick.
Twitter/@ManUtd_Es
---
Published 04.12.21, 02:10 AM
|
---
Manchester United caretaker manager Michael Carrick announced he was leaving the Premier League club after his side's 3-2 win over Arsenal on Thursday.
Former United midfielder Carrick has been in charge of the team since the dismissal of Ole Gunnar Solskjaer last month. On Friday, German Ralf Rangnick took over as interim manager.
"It's not been an easy decision to make but I feel it's the right one. I was going to take time off after I finished playing and it never happened. It feels like the right time to step away and what a way to finish," Carrick told Amazon Prime.
"It's 100 per cent my decision. Over the last week I was conscious I respected the club and the manager coming in. I thought it was the right thing to do for the club and for Ralf," he added.
An England international, Carrick was a key part of Solskjaer's management team. After the Norwegian's departure, Carrick led United to a win at Villarreal in the Champions League, which secured the side a place in the last 16, and Sunday's draw at Chelsea in the Premier League.
Rangnick said the team's progress during his six-month tenure could determine whether he recommends himself to Manchester United's board to continue as their permanent manager.
The former RB Leipzig boss took charge for the first time at Friday's training session having been granted a work visa this week ahead of Crystal Palace's visit to Old Trafford on Sunday.
"The people with whom I've spoken with, they've been very clear that it's a six-month role," Rangnick told reporters in his first news conference. "We've never spoken about what will happen in the summer. I'm fully aware they might be looking for a new manager. If they then speak with me, we'll see."