Heat on AIFF chief Praful Patel to exit
The football federation is also in danger of losing its recognition in the eyes of the government for not adhering to the sports code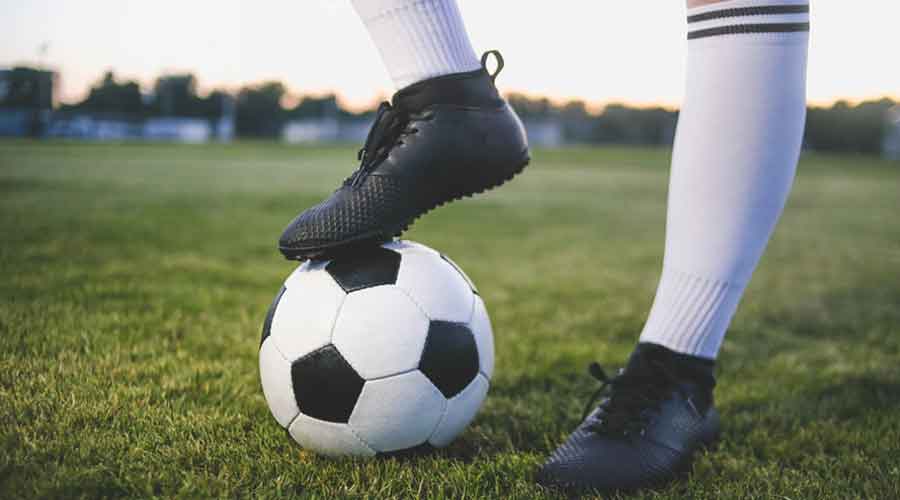 Patel and his panel have been consistently avoiding elections, last held on December 21, 2016, which were due in December 2020
File Photo
---
Calcutta
|
Published 12.04.22, 02:40 AM
|
---
Praful Patel, the All India Football Federation president, is feeling the heat. Last week, the ministry of youth affairs and sports (MYAS) confirmed to the Supreme Court that Patel and his committee have no mandate to hold on to their offices.
"It is submitted that as the term of the existing committee (of the AIFF) is already over, and the existing president (Praful Patel) has completed more than 12 years as president, the petitioner (AIFF) should hold elections without further delay as per extant instructions contained under sports code and the instructions issued by the answering respondent (sports ministry) from time to time," the ministry told the Supreme Court.
The ministry was responding to an April 8 affidavit, in relation to the special leave petition filed by Rahul Mehra against the AIFF, in which the Union of India is a respondent.
The AIFF is also in danger of losing its recognition in the eyes of the government for not adhering to the sports code, the ministry added. Patel and his panel have been consistently avoiding elections, last held on December 21, 2016, which were due in December 2020.
Patel, who has already completed three terms and 12 years as AIFF president, and his panel moved the Supreme Court on the plea that elections cannot be held owing to suspension of its constitution.
"As the last elections held by the petitioner was on 21.12.2016, as such the petitioner is required to conduct fresh elections. While recently the answering respondent renewed the petitioner's annual recognition for a year with effect from 23.10.2020, such recognition is subject to the outcome of the special leave petition pending before this honourable court," the ministry added.
Patel is accused of flouting the national sports code 2011. The code says the president of a national sports federation cannot continue beyond a maximum of 12 years.
But Patel firmly remains in the hot seat.
Later, in a series of tweets, the AIFF said it is ready to hold elections "tomorrow" if the apex court approves its constitution.