'Be the Local Rashford': Manchester United Foundation to help pandemic-affected youth
Each of the 240 United supporters' clubs across the globe will get up to £1,000 to help youth-focussed charities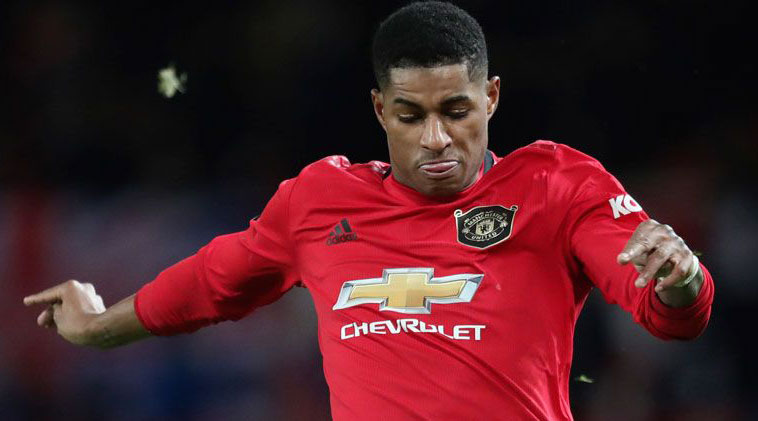 ---
|
Calcutta
|
Published 09.07.20, 02:55 AM
---
The Manchester United Foundation will provide financial aid to a city NGO to help tackle the social and economic impact of the pandemic on youths.
The Foundation has teamed up with its supporters' clubs around the world. Each of the 240 Manchester United supporters' clubs across the globe will get up to £1,000 to help youth-focussed charities.
"This is a unique opportunity to harness the collective power of United fans across UK and overseas to make a positive impact on young people's lives," Foundation chief executive John Shiels said.
Manchester United contacted Kolkata Manchester United Supporters' Club (also known as the Kolkata Red Army) to find a suitable charity, so that they could transfer funds to them through the supporters' club. "We researched and decided to go with the Hope Kolkata Foundation, an NGO," supporters' club president Soumya Dasgupta said.
The supporters' club had got in touch with the NGO to know about their operations and communicated it to Manchester United. "They also did the necessary checks on their part and gave us the green light. The funds will help many underprivileged children of Bengal as Marcus Rashford's initiative did for kids in the UK," Dasgupta, a scientist presently working in London, said.
Rashford had recently urged the UK government to provide free school meal allowance over the summer.
United organised a video conference with representatives of some of the selected supporters' clubs to take suggestions on how the funds could be disbursed and what could be done so that it could reach the affected people.
"We took part in the meeting and apprised them of the devastation caused in Bengal by Amphan apart from the corona crisis. They were shocked to hear it and said we could use our funds for the Amphan-hit youths as well," said Dasgupta.
United will give £500 to the charity through the Kolkata Red Army. More so, if the supporters' club could raise funds on their own up to £1,000, United would match the amount and give it to the NGO.
"In that way, the charity will get £2,000. That's why, we are also trying hard to raise funds through our campaign 'Be the Local Rashford'. We have planned to organise online quizzes, online games and live screenings of the remaining Manchester United matches of the season. The participation fees will go to the charity," he said.
Hope Kolkata Foundation's director Geeta Venkadakrishnan said: "We are already running 12 protection homes, including three crisis homes for children. We have been providing 1,25,000 people with grocery kit, hygiene kit and shelter kit for the past few months. We are thankful to Manchester United as the funds will surely boost our endeavour to rebuild the lives of the children who lost their parents or homes in the pandemic and Amphan."