Feroz Shah to Jaitley
Jaitley was president of the Delhi and District Cricket Association (DDCA), the current custodian of the stadium, from 1999 to 2013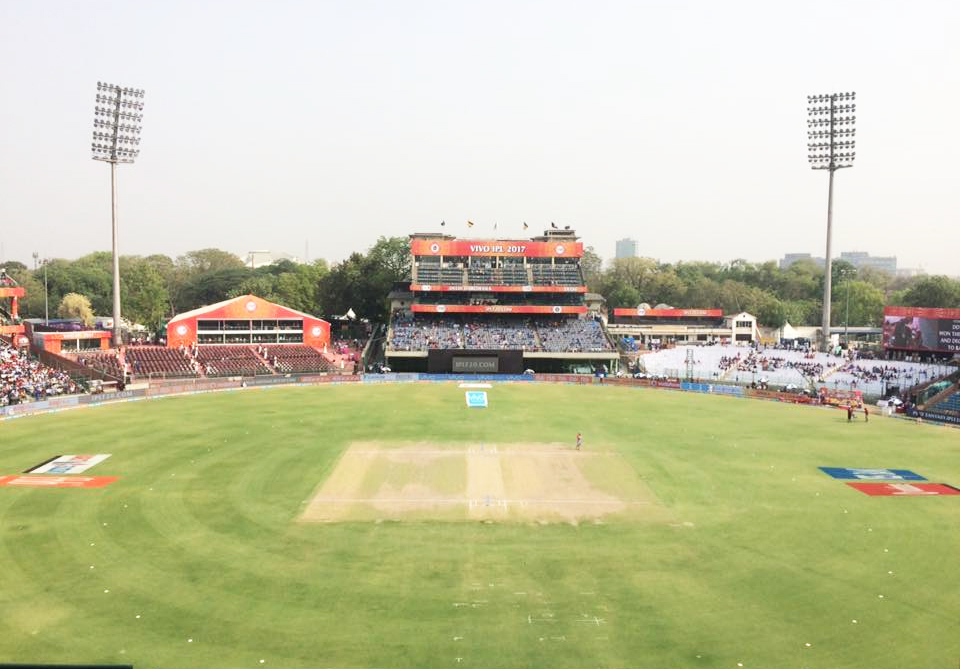 Feroz Shah Kotla Stadium
(Wikipedia)
---
New Delhi
|
Published 27.08.19, 10:03 PM
|
---
The capital's iconic Feroz Shah Kotla Stadium, venue of many cricketing heroics, including Anil Kumble's perfect 10 against Pakistan, is set to be renamed after Arun Jaitley, the BJP leader and keen follower of the game who passed away on Saturday.
Jaitley was president of the Delhi and District Cricket Association (DDCA), the current custodian of the stadium, from 1999 to 2013.
The DDCA, however, said only the stadium would be renamed; the ground "will continue to be called the Feroz Shah Kotla" — named after a 14th century fortress of Delhi Sultan Feroz Shah Tughlaq.
A former DDCA member said approval of the annual general meeting would be needed. In the past, courts — which have often intervened in the administration of sports bodies, including DDCA — have not favoured renaming. "The stadium and ground having different names makes no sense. The only purpose of this dual name seems to be an interpretation of the rules that renaming just the structure may not need AGM approval," the source said.
Asked what reporters would call the location they report future matches from, DDCA president Rajat Sharma told The Telegraph: "It will be Arun Jaitley Stadium Feroz Shah Kotla Grounds."
The renaming will take place on September 12 at a function where a stand at the Kotla will be named after India captain Virat Kohli, as announced earlier.
DDCA sources said the renaming was the result of a rush to claim Jaitley's legacy. A DDCA member, who spoke under cover of anonymity, said a group opposed to Sharma, but which also claims allegiance to Jaitley, had on Monday threatened to unilaterally rename the Kotla after the former BJP leader. "Rajat Sharma has nipped potential trouble in the bud by pre-empting this renaming," the member said.
Sharma said the decision was "unanimous". "Twelve of 16 members of DDCA's apex council were on a conference call today (Tuesday) and took a unanimous decision to name the stadium as a tribute to Arun Jaitley. The decision will be formalised at the next meeting. Members who couldn't be there on call have also extended support. They include Gautam Gambhir," Sharma said.