Even a superhero has a breaking point
For Ben Stokes to "take an indefinite break from all cricket with immediate effect" was something no one expected.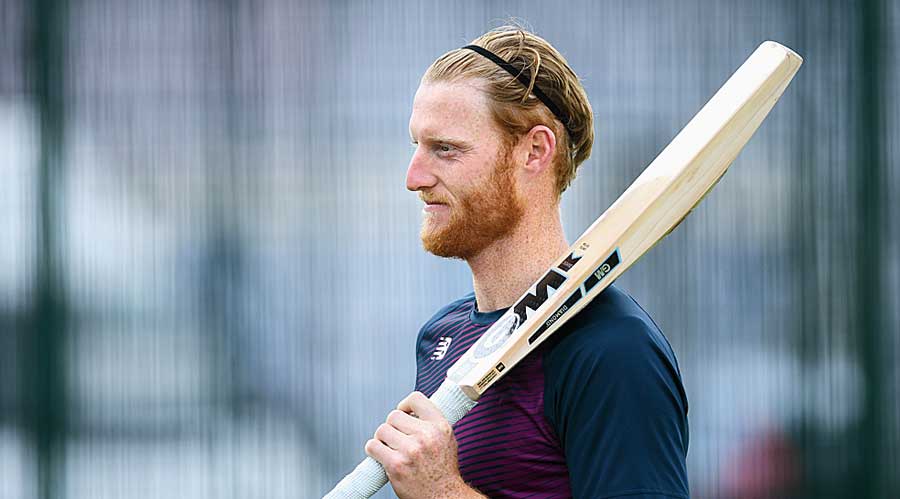 ---
London
|
Published 01.08.21, 01:54 AM
|
---
The mental health of elite sportsmen and women, especially during the pandemic, has attracted global concern, more so after Naomi Osaka of Japan dropped out of the French Open and US gymnast Simone Biles withdrew from the team final at the Tokyo Olympics.
Osaka said she felt "a lot of pressure", while Biles said she wanted to "focus on her mental health".
But for Ben Stokes to "take an indefinite break from all cricket with immediate effect" was something no one expected.
"Stokes Shock," was how the Daily Mail summed up the announcement from the England and Wales Cricket Board, with Ashley Giles, managing director of England Men's
Cricket, saying, "Ben has shown tremendous courage to open up about his feelings and well-being."
A couple of years, Richard Gibson, who had ghost written a couple books by Stokes, said: "On the sports field he is a modern-day Prometheus."
Stokes recently admitted in a newspaper column: "Just because we are in nice hotels and are well paid doesn't mean we don't go through the same stresses and strains as everyone else. We are all human and our mental well-being is very important."
Stokes appeared to have put a chequered past behind him. He was charged after a brawl outside a nightclub four years ago but acquitted. In 2019, he was awarded the Sir Garfield Sobers Trophy for Best Cricketer of the Year, and named the Wisden Leading Cricketer in the World, as well as BBC Sports Personality of the Year.
The English are famous for their "stiff upper lip" but this is the age when even strong men — and Stokes has inherited Ian Botham's mantle — are encouraged to express their feelings.
In Saturday's Mail, former England captain Nasser Hussain emphasised: "Even a superhero has a breaking point."
He pointed out: "Ben has given everything to England over the past few years, and it was typical of the man that he returned to captain his country for the recent white-ball games against Pakistan even though he wasn't fully fit."
Stokes has also represented Northern Superchargers in the Hundred this summer.
The 30-year-old, who is married, with two children, broke his finger playing for Rajasthan Royals in the Indian Premier League in April.
Stokes told the Mirror: "The surgery was a success after I had broken it at the IPL, but it was still so painful. Sometimes though you just have to grin and bear it, and captaining England is one of those reasons. The finger has healed structurally, but the pain was just ridiculous …that is why I have now had an injection to ease it for the rest of the summer."
He was born in New Zealand and moved to Britain when he was 12 with his parents Gerard and Debbie Stokes. He expressed outrage when the Sun published a story about a tragedy in his mother's previous marriage. He called it "the lowest form of journalism". And last year he was given time off to be with his father who died of brain cancer in December.
Former Sri Lankan batsman and current MCC president Kumar Sangakkara said: "It must be a very, very tough time for Ben and his family. It won't be a decision made easily…But the fact is he has to be OK. He needs the support of good people around him."