Euro 2020: From fixtures to pandemic-induced changes, all you need to know
The final is scheduled for July 12 at the historic Wembley Stadium. Finland and North Macedonia will take part in the competition for the first time ever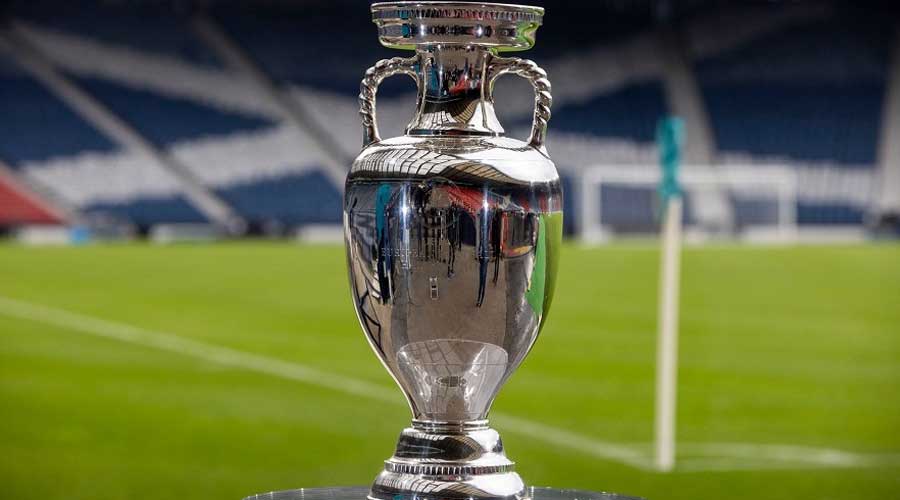 ---
---
24 teams. 11 hosts. 51 matches. One month of high-voltage football action is almost here, as the 16th edition of the European Championship is about to start on June 12 after getting postponed from last year due to the Covid-19 crisis. 
This is the first time ever that the event will be hosted by as many as 11 different venues across Europe, with the 24 teams divided in six groups.
The Group stage matches will be conducted from June 12, after which the Round of 16 will get underway from June 26. The final is scheduled for July 12 at the historic Wembley Stadium in London. Finland and North Macedonia will make their Euro debut this year, and this is the first time in history that the tournament will be held in an odd year (2021).
To make things convenient for you, here are the Group Stage fixtures.

Ronaldo's record
Cristiano Ronaldo will be looking to play his last Euro tournament with a historic ambition. If Portugal win this edition, they will be the second team to win two consecutive European Championships. The only other team to have achieved the feat is Spain (2008 and 2012). Ronaldo, meanwhile, is set to go past the legendary Michel Platini as the highest goalscorer in the tournament. Platini scored nine goals in the 1984 edition, and Ronaldo also has nine in his kitty.
Video Assistant Referee for the first time
This year's edition will be the first European Championship to see the use of the Video Assistant Referee (VAR). Roberto Rosetti, chairman of UEFA's Referees Committee, has highlighted the value of VAR and spoke on its association with Euro 2020. The VAR base will be in the UEFA headquarters in Nyon, Switzerland. "We are very comfortable with the centralised set-up in Nyon, and all of our tests have been very positive. We're confident that the VAR system will be of great benefit at the EURO – and we believe that our VARs are the best in the world. The aim is that the VARs are careful, clear and show consistency and uniformity in their interventions," Rosetti told UEFA.com.
Pandemic-induced changes
The pandemic has changed football like never before. This time in Euro 2020, as many as five substitutes will be allowed instead of the customary three. And instead of the usual 23, there will be 26-member squads for all the teams for the first time. The core reason behind these changes has been the threat of a Covid-19 outbreak in any team. However, the matchday squads will remain 23 in accordance with the rules of the game.