East Bengal lists 'grey areas' in agreement
Top official concedes term sheet wasn't read 'critically'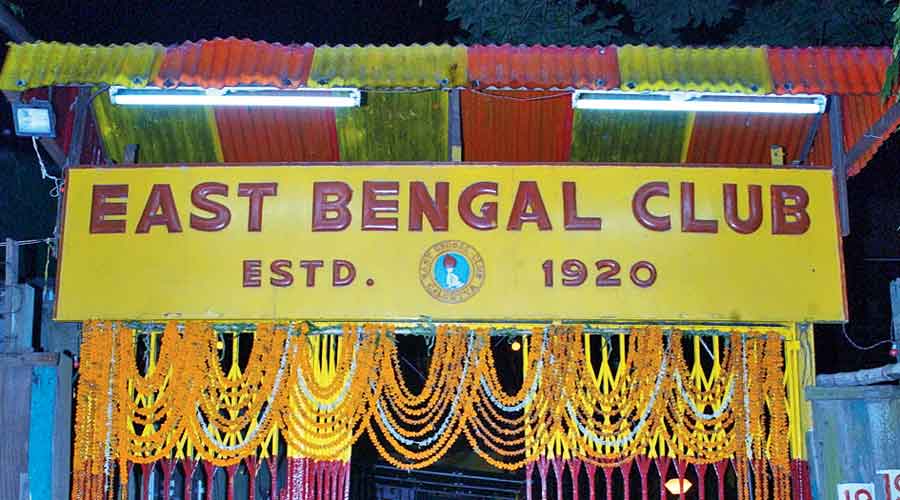 The East Bengal club tent
Telegraph picture
---
Calcutta
|
Published 03.06.21, 01:17 AM
|
---
East Bengal club has made it clear that it would not sign the final agreement with investor Shree Cement if "certain terms and conditions" remain unchanged.
The term sheet was signed between the two parties in September last year in the presence of chief minister Mamata Banerjee.
Senior club official Debabrata Sarkar said on Wednesday that unless the "grey areas" are sorted out, it would not be possible for them to sign on the dotted line.
"We are the custodian of the club. So how can we sell property of the club? We do not have that authority," Sarkar told The Telegraph.
"The term sheet and the final agreement are not the same. We can give sporting rights, intellectual rights, and authority to use the logo of the club. The lock-in period is two years. But in case they leave after two years, we should get back those rights. There is also a provision that the investor can give all those to another party (investor). That's ridiculous.
"Then there's the termination clause. The club will not have any power to terminate the agreement. The board will have all the power and among 10 representatives, we will have only two," he added.
Sarkar also listed certain points in the agreement the club is apprehensive about:
⚫ In case of any conflict between the club rules and the final agreement entered into by the club and Shree Cement, the conditions and clauses laid down in the final agreement will prevail.
⚫ Since the sporting rights will be with the new entity, it will be entitled to nominate its representative to various organisations such as the CAB or Hockey Federation, corporate or otherwise. The club wants to retain this right.
⚫ Though the term sheet says members' rights will not be affected, they will need to abide with the rules and regulations framed by the Board of the new entity. The club wants status quo as far as the members are concerned.
Asked if the club hadn't read the term sheet before signing last year, Sarkar said: "Everything was done in a hurry. We didn't have the time to read it critically. But we raised some issues and were told it would be fine in the final agreement. We signed in good faith."
East Bengal club, meanwhile, mailed another letter to the investor on Tuesday asking for a discussion.
"They are repeating themselves," a Shree Cement representative said.