Defence begins from attacking third: Stimac
Coach feels India have improved by leaps & bounds in a short time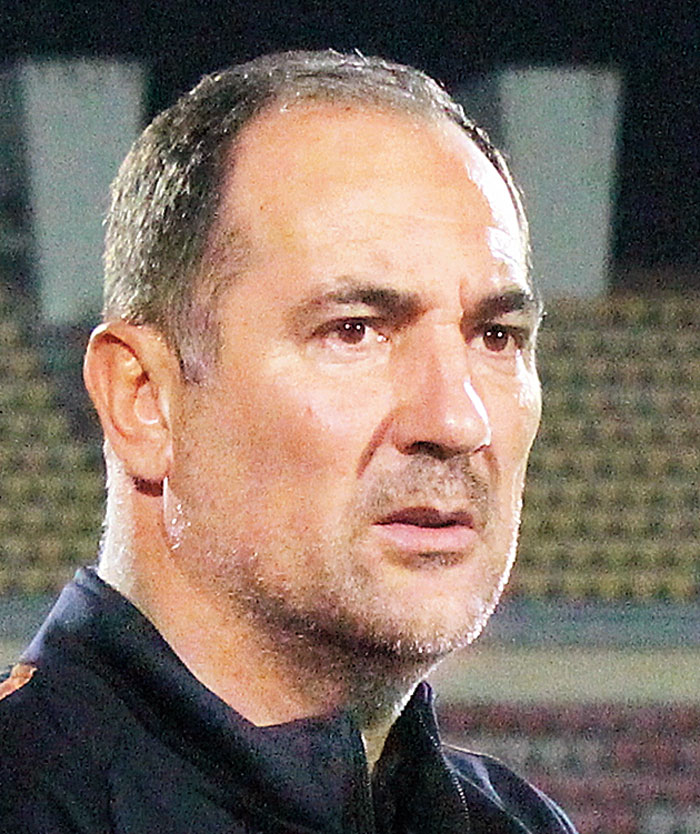 ---
|
Calcutta
|
Published 11.10.19, 08:23 PM
---
India's national football team coach Igor Stimac feels it will be difficult to break down Bangladesh in the 2022 World Cup qualifier at the Salt Lake Stadium on Tuesday.
Bangladesh, under coach Jamie Day, are very compact defensively which Qatar learnt at the Bangabandu Stadium in Dhaka during their 2-0 win on Thursday.
"It will be very difficult for us as it was for Qatar against us. But we need to find a way to break them. It's about the form on the given day, the approach, the preparation, the opponent and other aspects. We are going to do everything that would work for us to get a positive result," Stimac told The Telegraph on Friday.
India made everyone sit up and take notice when they held reigning Asian champions Qatar 0-0 in Doha on September 10. Stimac agreed that the defensive unit was impressive against Qatar but added he was not happy with the way his boys handled ball possession in the first half.
"Our defensive unit was impressive against Qatar. But I was not happy with the way we handled ball possession in the first 45 minutes. We tried — yes — that's the truth. But we were not able to do it according to the plan. We were also handicapped by the absence of Sunil (Chhetri), Ashique Kuruniyan as well as Brandon (Fernandes) due to some injuries and fatigue. That also minimised our chances of having more ball possession.
Under Stimac, India are doing something very new. The attack starts from the goalkeeper. But in Indian club football we do not see many goalkeepers doing that.
Stimac says he will stick to his style of play.
"Everyone has a way of doing their job. Our attack starts from the goalkeeper, as well as our defence begins from the attacking third. I'll do it for the Indian national team and we have already shown that we can improve. I was brought here to improve the game, focus more on the tactical and technical nuances of the game, especially improve ball possession. In such a short time, we have shown that great things can be achieved. I'd say if we keep working for the interest of the team, great results can be achieved which will, in turn, help the national team achieve greater heights".
Against Oman in Guwahati on September 5, India conceded two late goals to lose 1-2. A lot of questions were raised about the fitness of the players. Stimac though feels fitness level of the players have increased by leaps and bounds.
"We have the numbers which show how much the players have improved. At this moment, we have seven-eight players covering 11km in 90 minutes and are still improving. Completing more effective runs is also a big improvement for us and this process will continue with constant hard work. We still have spare energy in our reservoirs for such improvement and we'll continue to do so."
The 52-year-old Stimac is also very excited about the talent pool he has at his disposal.
"I must admit I'm enjoying the fruits of AIFF's vision and work from the past few years. Indian Arrows project is a fantastic one which benefits us from every corner. All the youngsters who were introduced to the senior team from Arrows substantiate the vision of AIFF. It's the perfect launch pad for Indian football," he signed off.