Conquering the Paine-ful days
Australian Test captain's story of recovering from a finger injury in 2010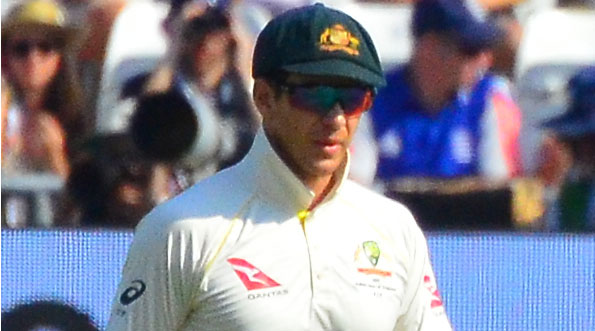 ---
---
Australia Test captain Tim Paine has revealed that a career-threatening injury in 2010 tormented him so much that he "hated" cricket and spent his days "crying on crouch" before a sports psychologist helped him come out of the "painful" episode.
Paine suffered an injury in a charity match in 2010, when a delivery from Dirk Nannes broke his right index finger. The injury required Paine to undergo seven surgeries, involving eight pins, a metal plate and a piece of hipbone and took away two cricket seasons from him.
"When I started training and playing again, I wasn't too bad, until I started to face guys who bowled a bit quicker. And they'd be running in and instead of thinking about hitting the ball, I was thinking, 'Geez, I hope he doesn't hit me on the finger'," Paine said on the 'Bounce Back' podcast.
"From there, it was just a downward spiral. I lost absolutely all confidence."
A critical point for him was when he approached a sports psychologist at Cricket Tasmania. "I sat with her for maybe only 20 minutes that first time and I remember walking out of that room and instantly feeling better, that I had let someone in."