Steve Smith has grown as 'a person'
Smith was involved in activities to help raise awareness of mental health during his suspension period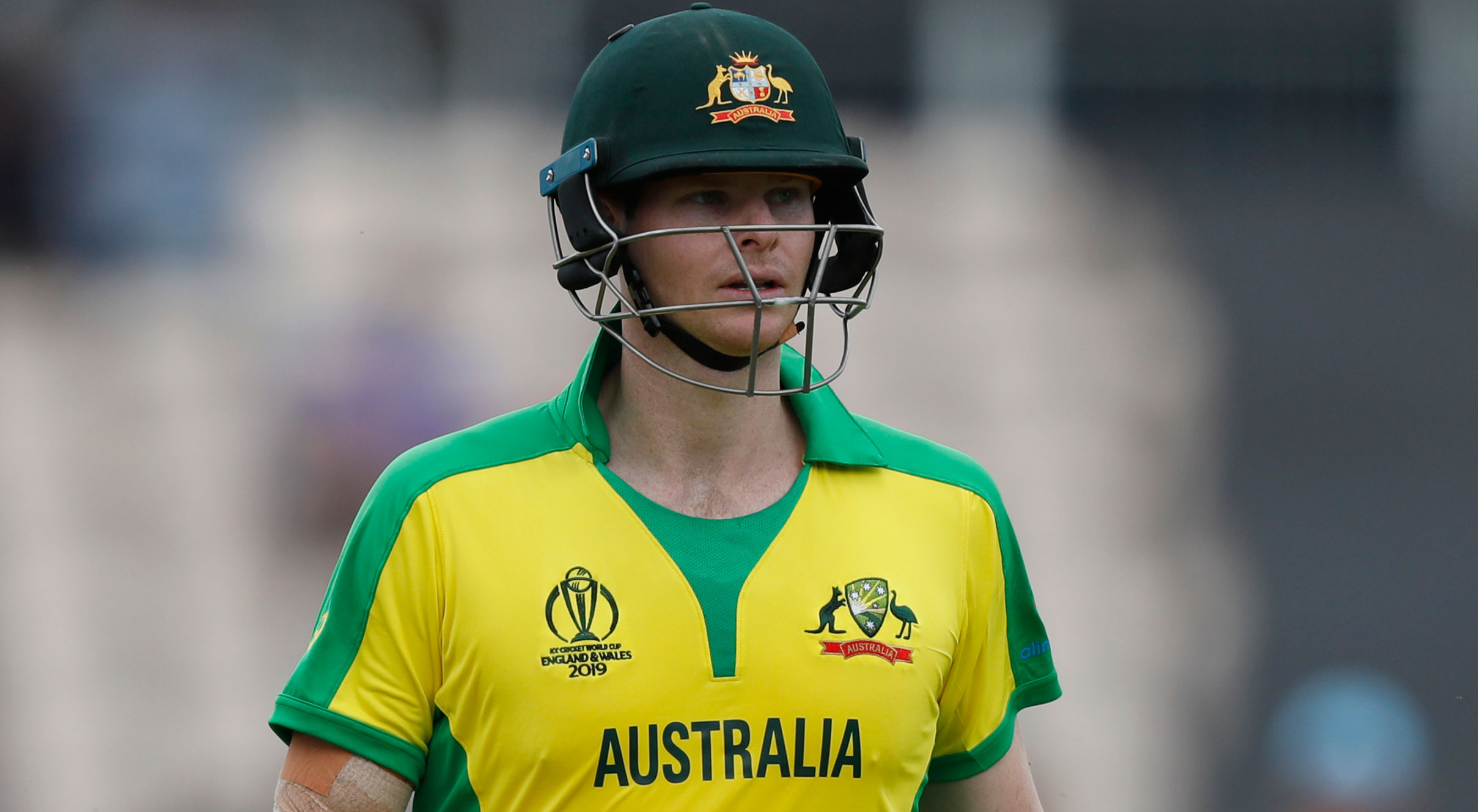 ---
|
Calcutta
|
Published 26.05.19, 09:45 PM
---
Steve Smith's flourishing career came to a screeching halt when he was found guilty in the ball-tampering scandal and was banned by Cricket Australia for a year.
But his time away from the spotlight has helped the former captain "grow as a person". The 29-year-old Smith and David Warner returned to national duty earlier this month. On Saturday, Smith smashed a century in a warm-up match against England ahead of the World Cup.
Smith, at a media conference, said that self-introspection and social work during the year-long ban has helped him become a better person.
"Having a year to reflect and do some different things that I'd never done before (was beneficial). Doing stuff in the mental health space, doing stuff with Gus Worland (an Australian television and radio personality) — that was incredibly eye-opening and satisfying in a way to know I was making a difference to other people," Smith said.
"I took a lot out of that. I do feel I've certainly grown as a person over the last year, that's for sure."
Smith was involved in activities to help raise awareness of mental health during his suspension period. Along with completing 100 hours of community service as required by his Cricket Australia sanction for his part in the ball-tampering plot, Smith also donated his fee from the first playing contract he secured in the aftermath of the controversy, according to Cricket Australia website.
The money he would have pocketed for his stint in the Global Canada T20 league helped fund the uniforms, registration costs and coaching fees for a group of young cricketers in Toronto and made contributions to the Lord's Taverners charity.
"Not too many players have a year out of the game. Having performed at a high level for four to five years, to have a year away has helped freshen me up and come back hungrier than ever and work on a few different things and get fitter," he said.
"I've really enjoyed the way everyone has got around me and Dave (Warner), it's just like fitting back in like we never left in a way.
"I know I've got the support of my team-mates up on the balcony and for me that's the most important thing.
"If I can make them proud out in the middle and make Australians proud as much as I can then that's my job."
Meanwhile, Smith has shrugged off the booing by the Hampshire crowd as "white noise" and "water off a duck's back" after his century guided Australia to a 12-run win over England in a warm-up match.
Smith made 116. Both Smith and Warner were booed loudly by large sections of the crowd when they came out to bat and when they were dismissed, but Smith was also jeered when he reached fifty and then when he completed a sprightly hundred.
"Everyone's entitled to their opinion and how they want to treat people," Smith told reporters after a 102-ball innings featuring eight fours and three sixes.
"It's water off a duck's back and it doesn't bother me. I try to black it out.
"They call it 'white noise'. When I'm out in the middle, I don't pay attention to the crowd or what they're saying," he said.
Smith underwent an elbow operation in January, and though he is among runs in the lead-up to the World Cup, he said that yet at his 100 per cent.
"It's coming along pretty well," he said of his elbow. "I haven't been able to really test it yet throwing-wise. I'd say I'm probably at about 80 per cent throwing-wise. Hopefully, it can progress a little bit further before the first game."
On his form, Smith said: "I'm not reading too much into it, they are just practice games.
"Hopefully, I can keep this form for the real stuff. But I am feeling good, composed and calm at the crease. Any time you make a hundred for Australia it's a real honour."