Pat Cummins backs Cricket Australia on Justin Langer evaluation
Ian Healy feels if CA sacks the former batter even after his successful stint, it will make the game look 'stupid'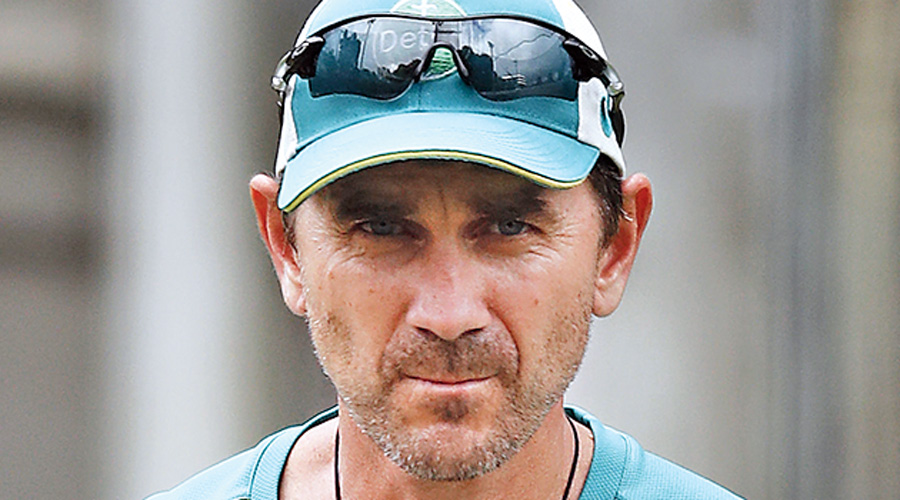 Justin Langer.
File Photo
---
Published 04.02.22, 12:35 AM
|
---
Australia Test captain Pat Cummins praised Justin Langer for doing a "fantastic" job as head coach but said it was only fair for Cricket Australia (CA) to conduct an evaluation process before making a decision on renewing his contract.
Langer, whose contract is set to expire mid-year, is hoping for an extension despite no players endorsing him publicly to continue in the role.
"It lies in Cricket Australia's hands. JL (Langer) has been doing a fantastic job. He has been there for four years," Cummins told reporters in Melbourne on Thursday.
"His contract is obviously up soon. So they're just going through an evaluation process at the moment, which I think is fair and the right thing to do. We all get evaluated all the time as cricketers."
Australian media reported this week that Langer reacted angrily during a recent meeting with Cricket Australia over his contract and had been asked to reapply for the role. CA refuted the reports.
Healy opinion
Former wicketkeeper Ian Healy feels if CA sacks Langer even after his successful stint, it will make the game look "stupid". 
"You can change the coach much easier than you can change a senior player," Healy told Sen Radio. "(However), the game is going to look stupid if they sack Justin Langer, but I don't think they'll sack him," Healy added.
The 57-year-old feels the discussion between the two parties could be revolving around the number of years in Langer's new contract.
"He might be playing that side, (saying) he wants four years, and they (CA) are saying, 'You can't have four years, we'll give you two and now we've bumped it up to three, will you accept that?'"