It's about standing by a dear friend: Shishir
He cited confidentiality and declined to say anything on whether he'd be deposing before the independent panel on Monday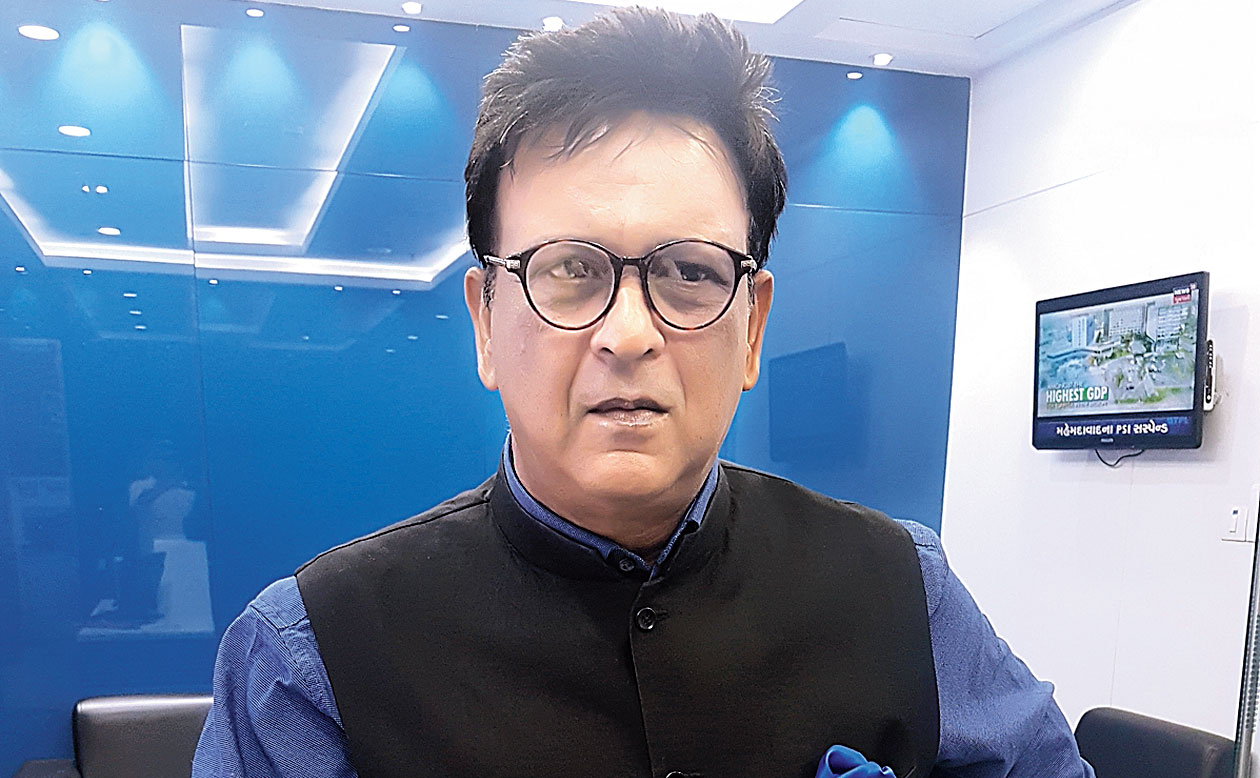 ---
|
Calcutta
|
Published 10.11.18, 09:22 PM
---
Shishir Hattangadi, a former captain of Mumbai, went on the back foot when asked to confirm the contents of his reply to Justice (Retd) Rakesh Sharma, Barkha Singh and Veena Gowda.
Hattangadi also cited confidentiality and declined to say anything on whether he'd be deposing before the independent panel on Monday.
However, The Telegraph has, through well-placed sources in the Board of Control for Cricket in India, been able to access Hattangadi's response to the panel before he was invited to depose.
The following are excerpts from Hattangadi's reply on being asked by the panel to first establish his bona fides etc.:
"This is in response to your mail that poses a few questions to my earlier mail.
I confirm that it was me Shishir Hattangadi that had written the mail to you as "confidential." However, I was appalled to see that the reply was copied to Mr Aditya Verma which clearly suggests that now both Mr Verma and I are aware that we have written to the committee, willing to depose.
That, to me, rules out the confidentiality of any communication and sends a signal of the communication being flippant rather than stringent and "one-on-one."
Ms XXXXXXXXXX and her husband XXXXXXXXXX are my dear personal friends for over eight years.
I was approached on the 26th of October, 2018, at 7.07 am (IST) by the complainant Ms XXXXXXXXXX. She wanted me to connect her to a member of the CoA as she had a complaint against the CEO of the BCCI, Mr Rahul Johri.
After hearing her out and being convinced that there was authenticity in her experience of "harassment" by the CEO, I spoke to Ms Diana Edulji whom I have known since my cricketing days (as communicated to you in my earlier mail I have been a first-class cricketer and a Mumbai captain and Ms Edulji is a cricketing icon).
I connected Ms Edulji and Ms XXXXXXXXXX to take the matter through the right channel and then put out a tweet on the same day saying I was happy to testify in person before the probe panel on the same.
I am not privy to the communication between the CoA and Ms XXXXXXXXXX for the following reasons:
a) I have connected the complainant with the authorities in question as the complainant reached out to me for help and support.
b) I have heard the complainant, who is a dear friend, and offered to depose if the independent probe panel deemed it fit to check my authenticity and credibility in person.
I must record here that I do not have any business relations with Mr Johri or the BCCI, nor am I employed with them. I do not recall meeting Mr Johri in person ever in my life, so to have an opinion on anyone I haven't met or interacted with, would be delusional and judgemental on my part.
However, I do know Ms XXXXXXXXXX and her family well enough personally to stand by them in their hour of need, so this mail.
The BCCI /Mumbai Cricket Association will testify my registered address since I am a recipient of the pension that the BCCI pays cricketers who have played over 50 first-class games, retiring before 1995.
You may choose to speak or not speak to me about the matter. I will respect your decision and judgement.
I am only making myself available, through this mail, to depose in case you need to corroborate any communication and not get a distorted version as often happens!
My Warm Regards."