Mike Brearley: Like the way Virat Kohli uses his bowlers
Expert's advice for Morgan: Don't retreat too far from your original plan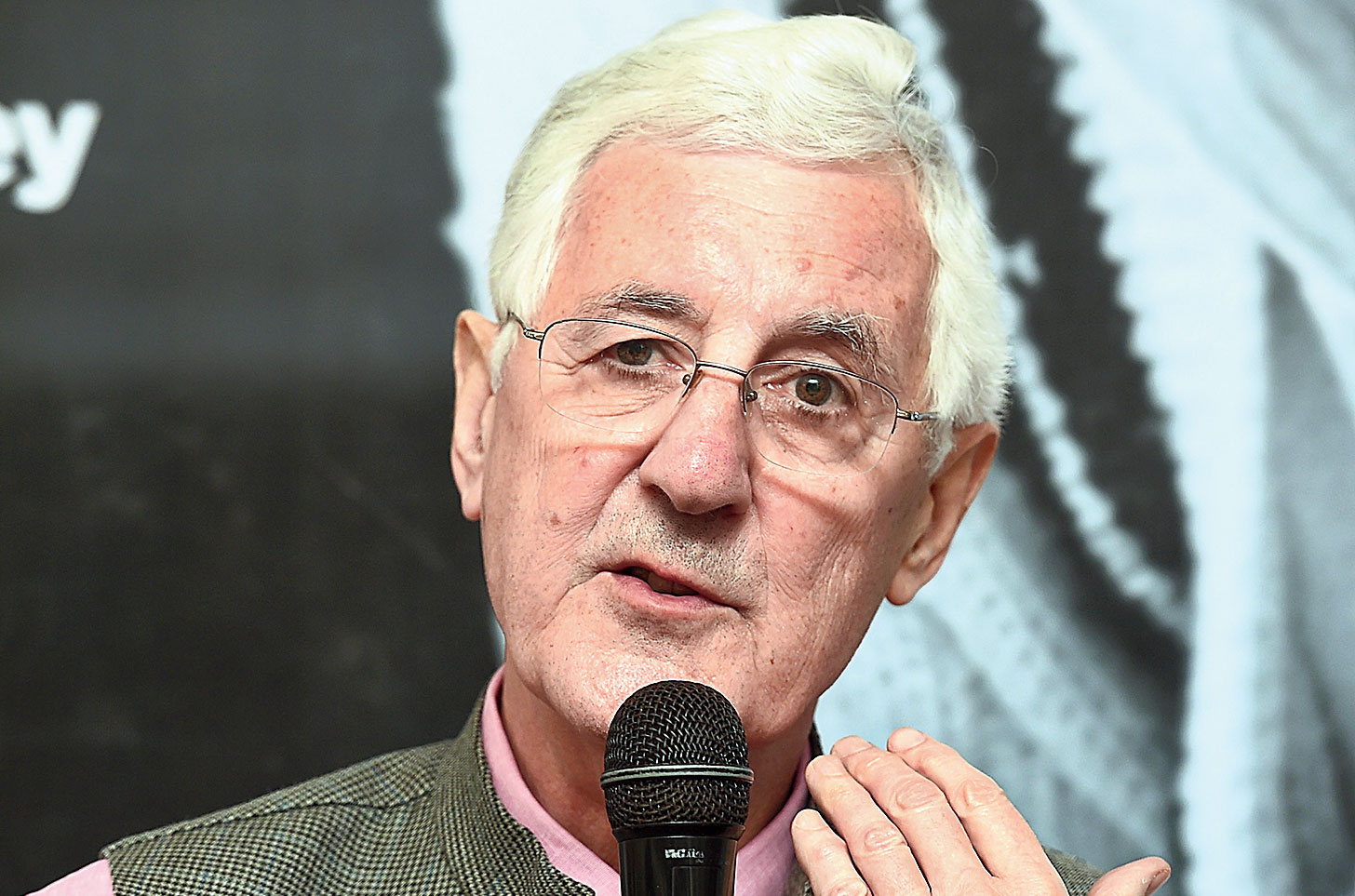 John Michael Brearley
(Telegraph picture)
---
Birmingham
|
Published 29.06.19, 08:54 PM
|
---
John Michael Brearley, a much-respected and highly-admired former captain of England, spoke to The Telegraph on Saturday, on the eve of the India vs England 'showdown' in the 2019 World Cup at Edgbaston.
It's a Big Match, far bigger for England than it is for India.
Excerpts...
Q You played in the 1979 World Cup when England lost in the final. What was the response to that (second) edition and what's the change you see 40 years later?
A That World Cup was a long way back... The first change is that the pitches have become better, the bats bigger and the boundaries shorter... Second is the big change in the rules... You can have far fewer fielders on the boundaries... The third change has been the introduction of white balls, which seem to swing less... Fourth... The batting, clearly, has become more resourceful.
Q What have been the implications as a result of that?
A To counter the more resourceful batting, there's the need for more resourceful bowling... Fielding in general is far better, but the wicket-keeping worse.
Q There was a time the ODIs seemed to lose relevance. Your take?
A So far, this World Cup has been interesting and exciting. If the format was losing relevance, then that has been reversed somewhat. I think what made the ODIs less interesting a few years ago was a situation where the middle overs, on good wickets, became the scene of a contest between batting sides aiming at 5.00 an over and the bowling sides at 4.00. So, lots of singles were given and taken with no edges or risk or a serious challenge. Now, that is not so, with batting sides aiming higher and the bowling sides somewhat more restricted in the numbers on the boundary.
Q The future you see for the 50-over format?
A In one word: Good.
Q To what extent do the ODIs test players?
A As much as the other forms of the game, though Test cricket tests most thoroughly both in terms of technique and psychology.
Q Your expected semi-finalists on the eve of this World Cup?
A India, England, probably Australia and one from among New Zealand, the West Indies and Pakistan.
[Australia, in fact, became the first to qualify and the West Indies cannot progress to the next stage.]
Q A month into this World Cup and Australia already through to the last-four stage, your impressions?
A India's batting is slightly doubtful, but their main bowlers look good. If the ball turns, they have two good wrist spinners (Yuzvendra Chahal and Kuldeep Yadav)... Australia rely a lot on Mitchell Starc and Pat Cummins. Indeed, they have the bowlers to get good batsmen out on good wickets even when not necessarily attacking... New Zealand are typically New Zealand — resourceful and playing above their apparent individual skills. I quite like Lockie Ferguson... Keeping aside England, as for some of the rest... Pakistan are making a late dash, Bangladesh have done well.
Q Have some teams been too reliant on one or two players?
A Well, every team depends on one or two players far above the rest... India on their captain Virat Kohli, Australia on Starc and David Warner, England on Joe Root, Pakistan on Babar Azam... The erratic West Indies depend too much on Chris Gayle.
Q Is England's campaign getting derailed?
A Yes, but anything could happen in their last two group matches (India, New Zealand). As Root has said, those fixtures are like knockouts. England look good on flat and firm wickets.
Q Do you sense a touch of nervousness?
A Yes... Everywhere!
Q Advice for Eoin Morgan?
A Don't retreat too far from your original plan. Against Australia, James Vince, Root and Ben Stokes were all comprehensively beaten by great bowling.
Q Jofra Archer has handled the pressure of International cricket admirably and is set to be a star of the future... Does he remind you of anyone?
A Yes, Archer is a star in the making... Makes speed look easy... In the smoothness of his action, I'm perhaps reminded of Michael Holding.
Q Some words on India's performance?
A I like the way Virat uses his bowlers... India's attack has got stronger with the inclusion of Mohammed Shami. He had such a fantastic spell against the West Indies the other day. India's tail, however, is longish.
[Against the West Indies, Shami had incredible figures of 6.2-0-16-4.]
Q Your expectations from the India vs England match?
A Both teams have the capability to win, I only hope it's England.
Q Virat actually asked Indian fans not to boo Steve Smith during the India vs Australia match. In contrast, Morgan took a different stand... Your views?
A I stand with Virat on this issue.
Q Both Smith and Warner have come back to International cricket strongly. Surprised or did you expect this?
A Not surprised.
Q Is there a player who has stood out in this World Cup?
A Maybe Bangladesh's Shakib-al Hasan.
Q A captain who may have impressed you?
A Have been a few... Virat, Kane Williamson, Morgan, Aaron Finch... They are all proactive, willing to attack, realising that taking wickets is the best way of keeping runs down. Usually, each one of them seems to judge well when to bring on the key bowlers, though I thought Morgan was slow to bring on Archer and Mark Wood before finally getting rid of Warner (courtesy Moeen Ali).
Q What will it take to win this World Cup or, for that matter, what does it take to win one?
A Luck, some penetrating wicket-takers, great morale and shrewdness. There's more than one element.
Q The cover of your latest book, On Cricket, features a young John Michael Brearley... Intentionally selected?
A It's just a nice photograph conveying the pleasure in the game.
Q Finally... What next?
A Planning a book on the Spirit of Cricket.
Postscript: It's worth noting that Brearley, now 77, has been absolutely passionate about stamping out corruption from the game, corruption in all forms.