Imran's prophetic tweet & Virat's admirable captaincy
'Today, given the intensity of the match, both teams will come under great mental pressure and the power of the mind would decide the outcome...'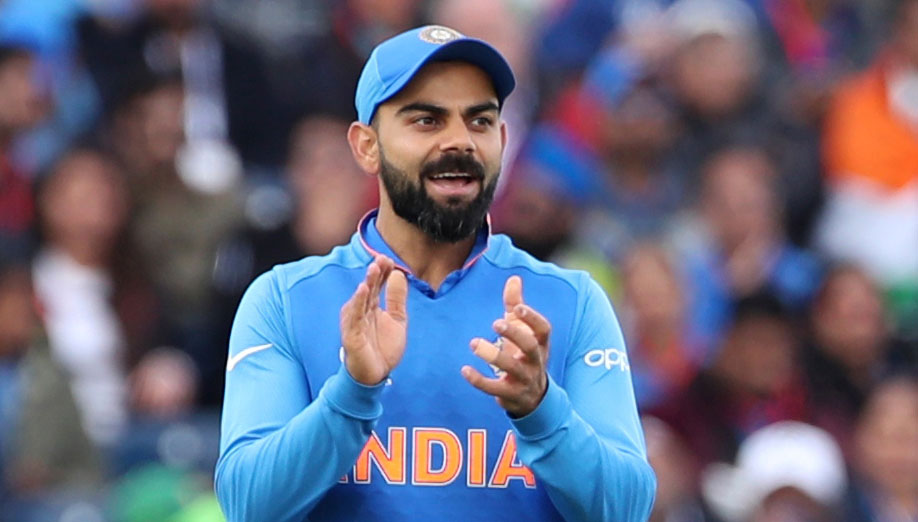 ---
|
Calcutta
|
Published 16.06.19, 09:29 PM
---
The next time Pakistan's World Cup-winning Prime Minister Imran Khan is asked why his country cannot beat India in the sport's premier tournament, his answer may be 'because, quite simply, we don't play good cricket'.
That, indeed, is the reality as India have extended their winning run to 7-0 in World Cups!
Prophetic was Imran's tweet of Sunday morning: "Today, given the intensity of the match, both teams will come under great mental pressure and the power of the mind would decide the outcome..."
In the 1980s, India hardly got the better of Pakistan. Cut to more recent times and the 2017 Champions Trophy has to be treated as an aberration as this generation of Pakistan cricketers cannot defeat the Virat Kohlis.
It's worth noting that Sarfaraz Ahmed and the rest never quite looked the part in the most-awaited face-off of this World Cup.
Given that Pakistan weren't competitive, was the hype actually worth it?
Perhaps, the time has come to treat an Indo-Pak match as nothing but a routine bout between two usually hostile neighbours.
After the full points, it's two down, one to go for India before the business end. Under Virat, they appear unstoppable.
Australia got beaten by 36 runs; Pakistan walloped by 89 runs (DLS Method) ... The only other Big Match in the league stage is against England in Birmingham, on June 30.
By then, going by form, India should firmly be on the road to a semi-final berth.
Sarfaraz won what seemed an excellent toss, but while Mohammed Aamir was brilliant, no plumbing job could have set right the leaks at the other end, where Hasan Ali was operating.
Player of the Match Rohit Sharma, also the vice-captain, and promotee opener KL Rahul collaborated (with a few scares) in a manner whereby Shikhar Dhawan wasn't missed, at least in the context of the runs on board — 136 in 23.5 overs.
In any analysis, the most critical moment was in the 10th over with India on 47, when Fakhar Zaman threw at the wrong end and gave Rohit a life to cherish.
Of course, neither will Fakhar.
Was it a plain error in judgment or nerves? The latter appears more likely.
Rohit has grown into an ODI legend (24 hundreds overall, two against Pakistan) and it goes without saying that a heavy price would be paid for any reprieve.
From 32, Rohit went on to score 140, an innings which flattened Pakistan and exposed the weak body language of Sarfaraz and his team.
Not for the first time, Virat joined the party and, in scoring 77 before giving himself out, he became the quickest to 11,000 runs in the format.
Requiring 337, even the most productive start may not have worked for Pakistan. Oddly, they failed to cash in on the most experienced Bhuvneshwar Kumar limping off with a left hamstring issue as early as over No.5.
Having surprisingly hit a low in the IPL, Kuldeep Yadav produced a performance — 9-1-32-2 — which crippled Pakistan and, with Hardik Pandya more determined than ever to be the all-rounder India have missed after the iconic Kapil Dev's retirement in the latter half of 1994, Pakistan were struggling to stay above the water.
On Saturday, Ramiz Raja, a former captain of Pakistan and a member of the history-scripting World Cup XI of 1992, told The Telegraph: "Four of Virat's five bowlers are match-winners... When you have that potent an attack, captaincy becomes easier."
Ramiz had Bhuvneshwar, Jasprit Bumrah, Yuzvendra Chahal and Kuldeep in mind. Hardik gave a firm reminder that he's around too.
By the way, having read the interview (tweeted by Ramiz), Ms Zunaira Maryam from Islamabad put out a cheeky tweet late in the day: "Aaj fifth ko bhi bna diya hm ne."
Mention must be made of Virat's captaincy. He has to be complimented for marshalling a depleted attack admirably.
As a leader, Virat keeps growing.
Also that Vijay Shankar, preferred over Dinesh Karthik, adds value.