Good enough a match will be on: DeFreitas
The former England all-rounder admits that it's 'weird and strange' to see cricket being played in empty stadiums but is happy with the resumption of the game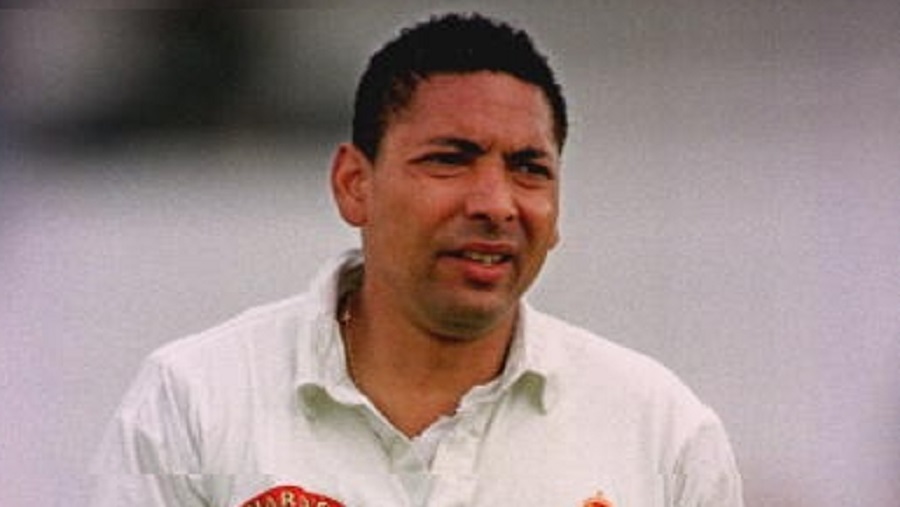 ---
|
Calcutta
|
Published 08.07.20, 01:21 AM
---
Absence of the Barmy Army is rare, especially during Test cricket in England. But that doesn't really matter for Ben Stokes and his men as they have made the required adjustments to perform in a bio-secure environment, thanks to full-intensity training over the last few weeks.
And the same applies for the West Indies, feels Phillip DeFreitas.
The former England all-rounder does agree it would be "weird and strange" to see international cricket before empty stands. But it's the resumption of the game which matters most in these difficult times, DeFreitas emphasised.
"Well, it's obviously weird to see the game going on without fans. Very strange indeed, but given the circumstances, you have to get used to it.
"The warm-up games have given players an idea of how things are going to be when the real action begins. At the same time, it's really great to see Test cricket back again," DeFreitas, who played 44 Tests scoring 934 runs and bagging 140 wickets, told The Telegraph from Leicestershire on Tuesday.
"I really don't think empty stands would make much of a difference. Yeah, the Barmy Army's cheers won't be there, but the matches will still be televised. We have seen in football how motivated the players have been. Cricketers too, I believe, will be focused on delivering for their sides."
According to DeFreitas, both teams are "in the same boat" at present. "England will have a slight home advantage as they know the conditions better. Yet, I would say both teams are in the same boat because the Windies too have been in the UK for quite some time now," he said.
The ban on applying saliva on the ball could affect swing bowling, but DeFreitas said it shouldn't be of much concern to James Anderson, England's premier seamer.
"You can apply sweat on the ball, can't you? That's good enough, and if there's a bit of swing in the air, Anderson can still get going. He has been practising so long in such conditions, so it shouldn't be a problem for him," he said.
On Stokes, DeFreitas believes captaincy could help him lift his game further. "Stokes is very passionate, the guys follow him and he gets respect from everyone. I'm confident he would go on to be a great captain and it may boost his cricket even more. Some people do have that capacity to take their game to a higher level if and when handed extra responsibility," he said.