Brendan Taylor confesses fixing approach, expects ban
Former Zimbabwe skipper issues detailed confession on social media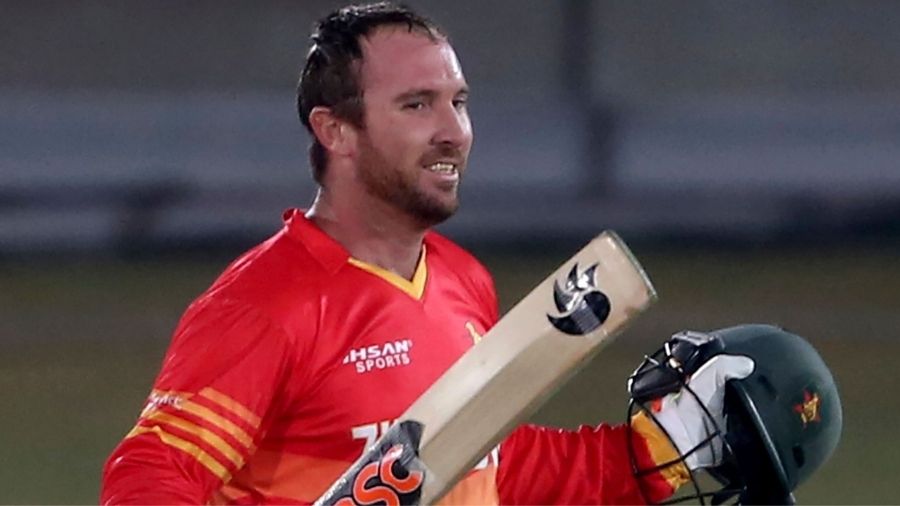 Brendan Taylor
File picture
---
New Delhi
|
Published 24.01.22, 06:39 PM
|
---
Former Zimbabwe captain Brendan Taylor on Monday revealed that he is facing a multi-year ban from the International Cricket Council (ICC) for failing to report a corrupt approach by an Indian "businessman" and also claimed that he was blackmailed after "foolishly" taking cocaine during that meeting.
In a detailed confession posted on social media, Taylor claimed that in October 2019 he was invited by the person to India to discuss "sponsorships" and the potential launch of a T20 event in Zimbabwe. He said he was offered $15,000 for the journey but did not name the "businessman" he referred to.
"We had drinks and during the course of the evening they openly offered me cocaine, which they themselves engaged in, and I foolishly took the bait," Taylor wrote.
To my family, friends and supporters. Here is my full statement. Thank you! pic.twitter.com/sVCckD4PMV

— Brendan Taylor (@BrendanTaylor86) January 24, 2022
"The following morning, the same men stormed into my hotel room and showed me a video taken of me the night before doing cocaine and told me that if I did not spot fix at international matches for them, the video would be released to the public."
Taylor, who retired last year, played 205 ODIs, 34 Tests and 45 T20Is and captained Zimbabwe in 71 games between 2011 and 2021 across the three formats. The 35-year-old, now expects the ICC to ban him for not reporting the incident back then. The game's governing body is yet to comment on the matter.
Taylor said he was also given a part payment to spot fix matches.
"I took the money so I could get on a plane and leave India. I felt I had no choice at the time because saying no was clearly not an option."
Taylor decided to report the incident to the ICC four months later and said he delayed it to protect his family. He, however, insisted that he has never been involved in any wrongdoing on the field.
Taylor said he would be spending time in a rehab centre to get his life back on track. Reacting to Taylor's revelation, Ravichandran Ashwin pointed out how important it is to stay guarded against such temptations.
"Spread the awareness!! Most times the hand dealt to us at the poker table gives us an option to bet or fold!! Its important to fold and leave the table! All strength to Brendan and his family," Ashwin tweeted.