Faf du Plessis: Fear of failure big worry
Du Plessis said that the players' tendency to stress over doing something special at the World Cup have always backfired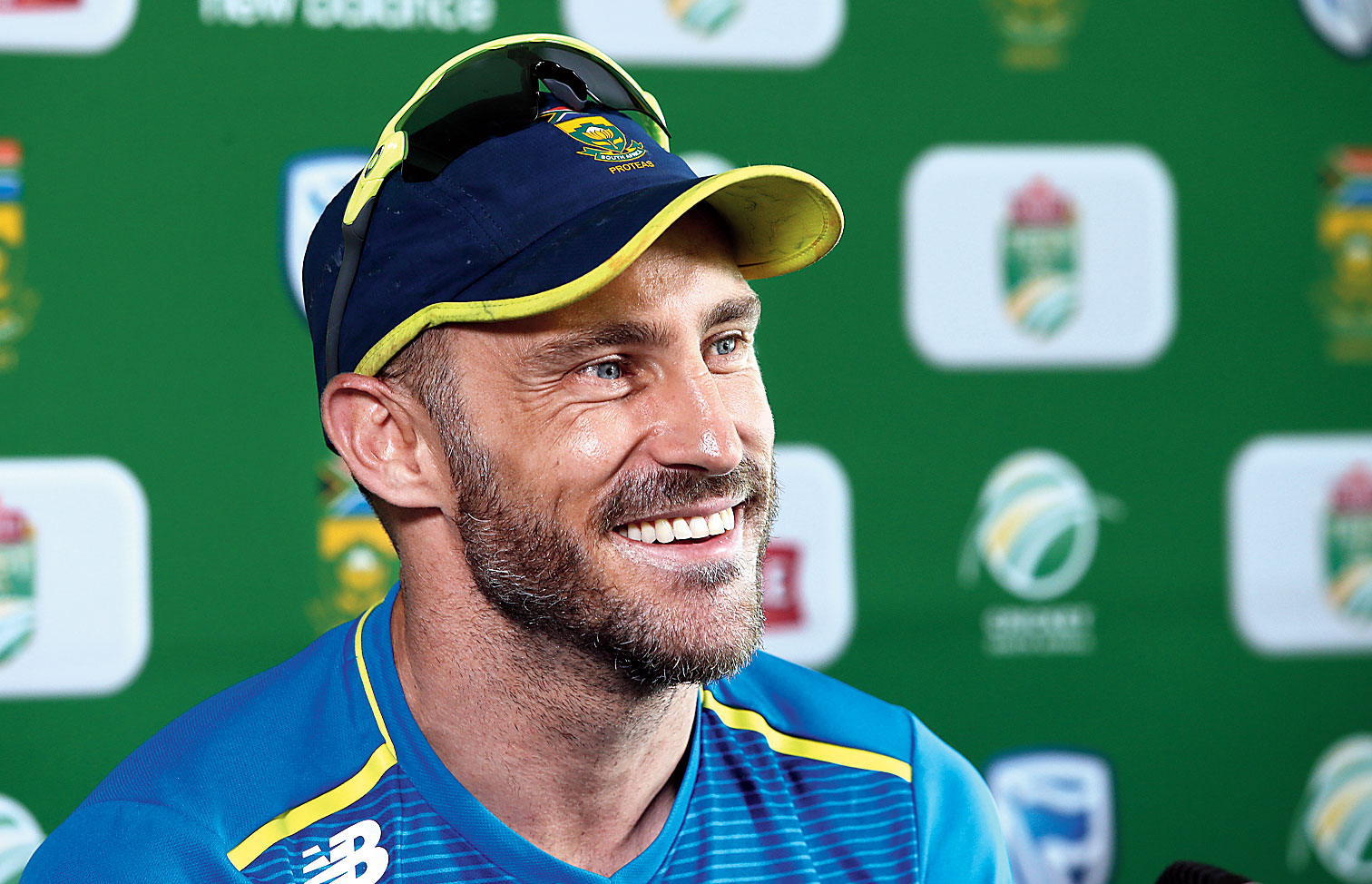 Faf du Plessis
Telegraph picture
---
Calcutta
|
Published 19.05.19, 10:14 PM
|
---
South Africa have always had strong teams but yet they have never managed to win the most prestigious tournament in world cricket. Current captain Faf du Plessis has blamed the Proteas' poor World Cup record on bowing to pressure.
Before the team's departure for England, Du Plessis said that South Africa haven't played their best cricket in previous editions of the World Cup because they put themselves under unnecessary pressure.
Du Plessis said that the players' tendency to stress over doing something special at the World Cup have always backfired.
"In previous World Cups, we wanted to do Superman things. We thought we had to be more special, we had to do something more than we usually do, and we did not do what was good enough before," Du Plessis was quoted as saying by the ICC website.
"We haven't always got that right in the past, to play our best cricket at the World Cup, because we put so much pressure on ourselves. We want to just focus on enjoying our cricket."
Du Plessis said the key would be for the players to overcome the fear of failure and hoped that he could draw on his own experiences to help them cope with pressure.
"We started a year or two ago with a real focus on mental preparation and, as a captain, I probably speak more about that than previous captains," he said. "But I really believe it's an area we can get better in. I've been there and I know the pressures, I understand how to deal with them.
"There's a reason why we want the guys to play freely — because we don't want them to have a fear of failure, which is what the World Cup is for some of them. Our success in England over the next couple of months depends on how well we release that aspect of our play — we need that for the team to be at our best. Each player needs to find out his own strengths."
The 34-year-old also wouldn't commit to Hashim Amla making South Africa's starting XI and said that selection would come down to the form of the players. Amla's form has been a matter of concern lately. He also hasn't played much cricket for South Africa recently, owing to his father's critical illness.
"In terms of team selection, that's a call we will make when we get to that first game," Du Plessis said. "We have two warm-up games. Generally, we want to pick on form. If we believe Hash [Amla] is the guy with the best form for the first game, then he will be picked. But if we feel there are other guys that are more in form, we will pick them."
Meanwhile, AB de Villiers has revealed that he was the one who had urged Du Plessis not to take up a second stint in County cricket after his Kolpak contract with Lancashire expired in 2010.
"There was a moment when he was thinking of signing for one of the English Counties," De Villiers told Breakfast with Champions, a web show.
"He did call me up, and said what do I think about it? I said listen, not a long time from now there will be a few retirements, a few guys will step down, and you're pretty close. And the coaches and the team are talking about you, so just hang in a little bit longer. And finally the breakthrough came. I'm not taking credit for that, but we did have that conversation. And I'm very happy I was straight up with him."
While Du Plessis is just a year younger than De Villiers, the former made his international debut almost seven years later than Du Plessis.
"He waited a bit longer. It happened quite quickly for me. A couple of doors opened up, and I put my hand up at the right time. The path he walked was a different one, but it set him up perfectly for international cricket. I think he was mentally in a great space when he finally made his debut."