CoA is a house divided, 3-member panel set up
Edulji wanted Johri's contract terminated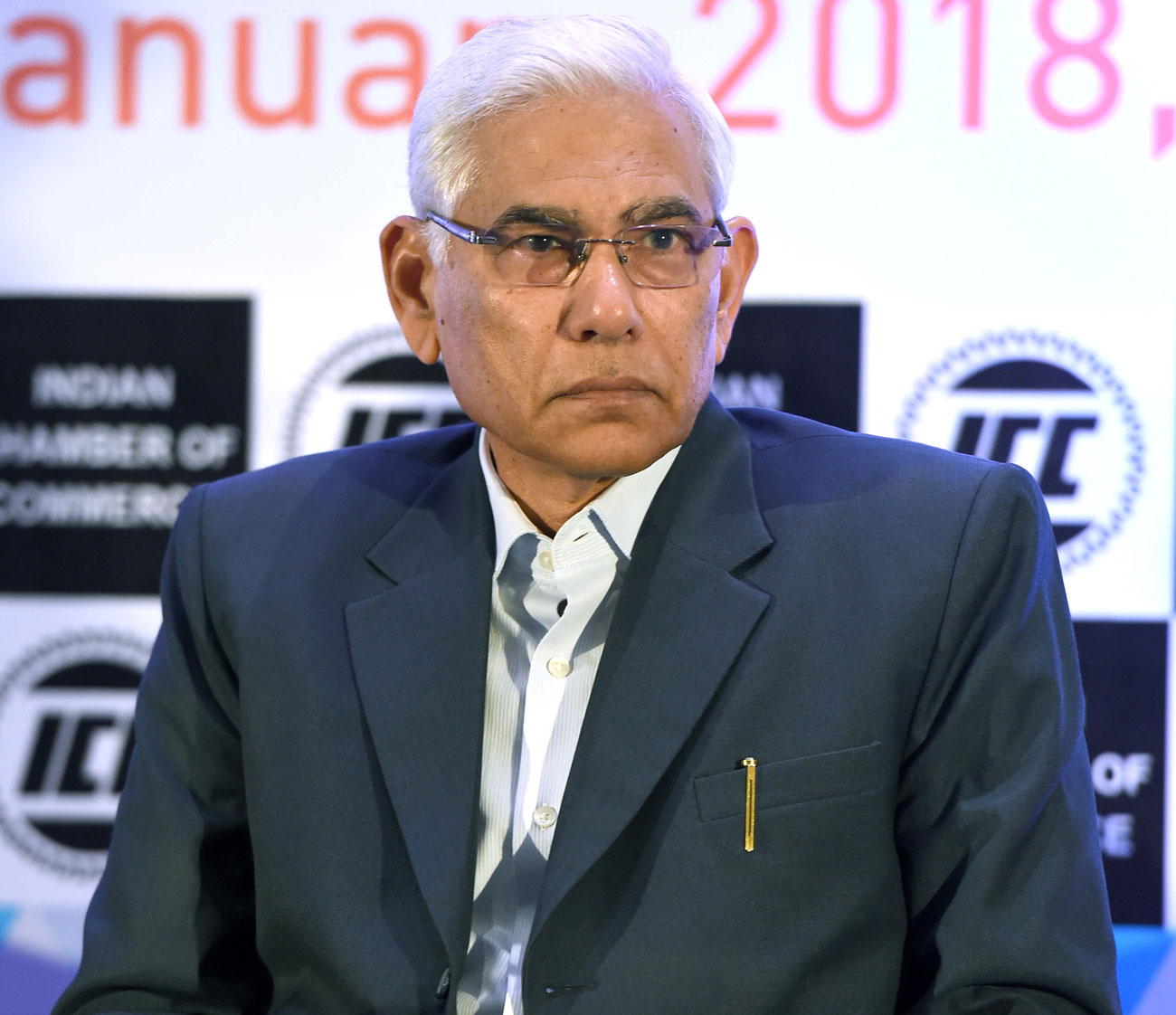 ---
Calcutta
|
Published 25.10.18, 10:04 PM
|
---
Diana Edulji, one of the two members of the Supreme Court-appointed Committee of Administrators (CoA), actually forced chairman Vinod Rai's hand on the Rahul Johri affair.
Kudos, then, to this former captain of the national women's team.
Ironically, that Rai had been going soft on Johri, the Board of Control for Cricket in India's tainted CEO, only got confirmed in a Media release put out around 10.45 pm on Thursday.
The world now knows that Johri split the CoA, with Rai and Edulji just not on the same page on such a critical issue in this #MeToo age. She wanted the CEO sacked.
Strangely, Johri has not even been suspended, but "will continue to remain on leave" till the three-member independent panel has submitted its report and has been acted upon.
While the Board's Media release mentioned certain dates, it was silent on the probing questions raised by some of the affiliated state Associations.
However, it's inconceivable that the hard-hitting emails from six Associations (seven if news about Gujarat too was correct), till 10.30 pm, didn't also play a big role in the setting up of an independent panel to look into the grave allegations against Johri.
Johri, who has been the Board's CEO for the past two-and-a-half years, stands accused of sexual harassment by an unnamed lady. It pertains to the time he'd been employed by Discovery Networks, but was put out on Twitter as recently as October 12.
More relevant to Johri's present job is that a lady employee of the Board complained of sexual harassment/harassment in February/March.
According to well-placed sources of The Telegraph, the following Associations fired off emails to the CoA: Big guns Tamil Nadu and Karnataka, Madhya Pradesh, Haryana (representatives of both states have served as the Board president), Saurashtra and Goa.
There was talk that Gujarat too had sent a strong email, but that couldn't be cross-checked. The Gujarat Cricket Association is headed by Amit Shah, the all-powerful president of the BJP. Prime Minister Narendra Modi had been Shah's immediate predecessor.
It's significant that Tamil Nadu and Goa called for Johri to be suspended pending an inquiry. Moreover, Tamil Nadu specifically stated that the CEO wouldn't be welcome at the Chepauk "till the outcome of the proceedings" against him.
Narayanswami Srinivasan is no longer the Tamil Nadu Cricket Association president, but is more like a "mentor" today.
Johri had been directed by the CoA to furnish his explanation on the unnamed lady's allegation by last Friday, but there was no word till the late night Media release.
It fuelled speculation that a cover-up had, indeed, been initiated.
For the record, Tamil Nadu's stinging email had been sent to the CoA on Wednesday evening itself. It summed up the sentiments later expressed by the other Associations.
Excerpts...
When the allegations had been taken cognisance of by the CoA and a show cause notice served upon him (Johri), why did the CoA not deem it fit to suspend the official pending the disposal of the matter? Could the CoA really risk the possibility of someone having committed such a dastardly act as described in the allegations being allowed to continue to work at the office of the BCCI in the interim? Did the CoA not feel that allowing him to continue in his position as the CEO of the BCCI would scare off the victim of the alleged behaviour? If it is ultimately found that the allegations were true, it would mean that such a person would have freely interacted with women in his official and powerful position in the interim.

Were the steps taken by the CoA in this matter consistent with the steps taken in other matters such as the issue relating to Mohammed Shami, the issue relating to Akram Saifi etc?

Did the CoA not feel that his continuance in the instant matter pending adjudication would create a work environment that is toxic for women?

Have the steps taken/procedure followed by the CoA in this matter been taken on the basis of legal advice? Who has given the advice? Does Mr Johri interact with these lawyers who have advised the CoA on this matter? On account of the various directions issued by the CoA, do these lawyers not essentially depend upon Mr Johri's decisions to some extent? We would like to see a copy of the advice from the lawyers and their details.

What assurance can be given to the members that the legal advice being given by the lawyers in this matter is in the best interest of the organisation rather than in the best interest of Mr Johri? How many times has Mr Johri interacted with these lawyers by phone or by email since the allegations saw the light of day?

An anonymous email in the month of January 2017 had referred to matters of sexual harassment at a place of Mr Johri's previous employment and the latest allegations in addition thereto make the position of Mr Johri increasingly untenable and call into question various decisions of Mr Johri and of the BCCI during his term. We wish to seek copies of all communications and papers relating to all employments done during his tenure.

The possibility of the allegations being true further leaves the BCCI in a very dangerous position where the BCCI's present representative, who has been given a free run by the CoA, would be required to interact and engage with other corporates, Media houses and Media professionals and this may severely damage the image of the BCCI. Further, the possibility of Mr Johri interacting with his earlier employers with whom the BCCI is in litigation, does not inspire any confidence whatsoever at this stage.

Most importantly, we believe that Mr Johri cannot be allowed to represent the BCCI at the ICC or at the ACC till further notice and the skipping of an ICC meeting cannot be restricted to this last meeting (in Singapore).

The recent communications to the CoA by the petitioner in the Supreme Court matter, Mr Aditya Verma, now gain significance. We have not heard of any response thereto from the CoA.

We are aware that M/s Adfactors is a firm engaged by the BCCI earlier and now the CoA to provide services to build the image of the BCCI through the Media. We wish to know the exact nature of instructions given to them concerning this matter and who has passed on those instructions and a copy of those instructions. Are they working at the behest of the individual, Mr Johri, or in the interest of the organisation?

Therefore, in the present facts and circumstances, you are requested to place Mr Johri under suspension and provide us with all the information that has been sought by us by way of this communication. Further, you may kindly direct Mr Johri to not visit the M. A. Chidambaram Stadium in any capacity till the outcome of the proceedings initiated by the CoA against him as we would not allow him on our premises."