Boys needed a reality check: Mickey Arthur
Interview - Mickey Arthur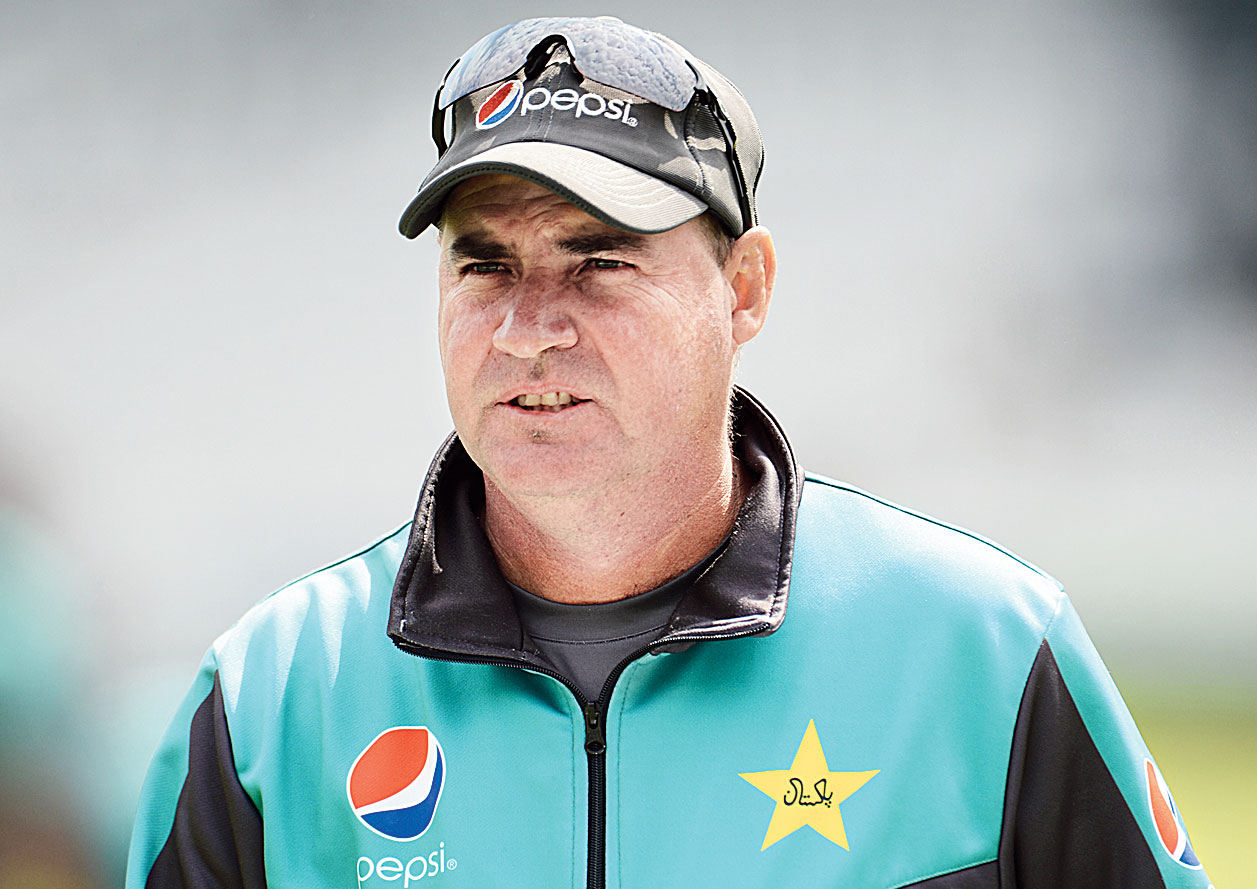 Mickey Arthur
File picture
---
Dubai
|
Published 20.09.18, 09:18 PM
|
---
Dubai: Mickey Arthur, the Pakistan cricket team's head coach, spoke to The Telegraph over breakfast at the InterContinental on Thursday.

Excerpts...
Q Absolutely nobody could have predicted that Wednesday's India-Pakistan match would be so one-sided...
A From Pakistan's perspective, it was disappointing. We didn't play as well as we are capable of doing. If we play our A game, we are a very good team. Credit to India's new-ball bowlers for putting us under so much pressure. The more the pressure, the worse it became.
[Never before, by the way, have Pakistan lost to India with as many as 126 balls remaining.]
Q Maybe you'd like to trade one of your left-arm quicks with one of India's batsmen...
A (Laughs) Most definitely... Give me anybody... Give me KL Rahul, who wasn't played by India in the first two matches of this Asia Cup! I could take a Manish Pandey too.
Q Have you done the post-match review?
A Straight after the match... Debriefing is a part of our SOP and that's done irrespective of whether we have won or lost.
Q Did you read the Riot Act?
A I did. I don't do it often, for then, the impact gets lost. Too much of anything isn't good. However, it was needed this time, as plans had been abandoned and panic set in.
Q Bottom line is that Pakistan largely remain unpredictable...
A That (label) has been shed to a large extent... We'd won the T20 tri-series in Zimbabwe, then the ODIs against Zimbabwe 5-0... The boys needed a reality check, sometimes a blip on the radar is needed. What's good enough versus Zimbabwe won't be good enough against India. I'm glad this wake-up call came in the very first of possibly three matches versus India. We need to constantly judge ourselves against the best teams. We fell short... Sarfraz Ahmed and the rest of the boys would have learnt from the defeat and take the field stronger when we next face India, on Sunday.
Q What's the one factor which made it easier for Rohit Sharma's India?
A Our boys played out of their roles. If you do that, you're asking for trouble. That happened because of pressure and, as you know, pressure makes you do silly things.
Q The other day, Virender Sehwag told me that an India-Pakistan match just isn't any other game. Do you agree?
A One hundred per cent. A couple of our seniors did suggest that Wednesday's match be treated as another game of cricket, but you cannot.
Q You're constantly making notes. Is it because you may not remember all the points you wish to talk about at the debriefing?
A That's one part, the other is that I get a fair idea whether there is a pattern to something which again went wrong. Even if there isn't, I can't put it together well when I talk to the players... It's because of the notes that I could straightaway 'hit' the players when the wound was raw. Defeats leave our dressing room gutted.
Q How did you take to the rout at the hands of India?
A I couldn't sleep.
Q Oh...
A I kept questioning myself, kept asking if I and the rest of the support staff had conveyed the message we needed to in the right manner. I introspect and expect the players too to do so and learn from their shortcomings.
Q Captain Sarfraz made the point that all teams, including India, should have played in Abu Dhabi. Your thoughts?
A Sarfraz did make a good point, but we have to get on with it. The more we talk about it, the more we are talking ourselves out of the challenge.
Q Finally... Your expectations from the Super Four stage?
A (Passionately) Don't judge Pakistan on the way the boys played against India, we actually are a good team... The next time we are under pressure, I'd like to see more than one hand going up to do the job.