Kumble's pitch for KL's Kings
Rahul's leadership qualities and batting skills will be vital, acknowledged the head coach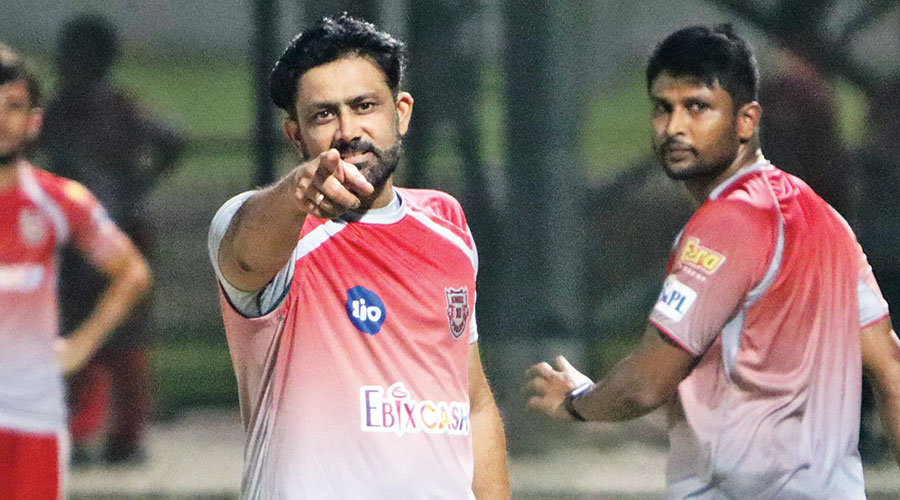 Kings XI Punjab coach Anil Kumble during training.
Picture courtesy: Twitter/@lionsdenkxip
---
Calcutta
|
Published 09.09.20, 03:35 AM
|
---
Success hasn't come King XI Punjab's way despite enterprising starts in the Indian Premier League for the last few seasons. Anil Kumble, the new head coach, is determined to arrest that slide and is pinning hopes on new captain KL Rahul besides the other established seniors, including one Chris Gayle.
"Chris has a major role given his leadership and experience and the youngsters will look up to him... We are not looking at him as just a batsman but he will also be important in a leadership role in terms of developing young talent.
"I have worked with him in the past... Chris has been with us for three/four days and he's already very keen. We've seen that and looking forward to bigger things," Kumble told a select group of reporters on Tuesday.
The team has been practising at the ICC Academy in Dubai.
"We still have to see the conditions here. We still haven't been to the main ground since we have been practising at the ICC Academy in Dubai... It's not just the eight foreigners but also the other seven India players who will be important.
"Selecting the side will be a challenge and it's a good headache to have. That's something we will sit down closer to the first game. We are playing a few practice games and will assess ourselves. All 25 will be up for selection and we will then make a choice."
Rahul's leadership qualities and batting skills will be vital, acknowledged Kumble. Ravichandran Ashwin led the franchise last season but with the off-spinner getting traded to Delhi Capitals this time, Rahul took charge.
He had a couple of brilliant seasons with the bat for KXIP. In 2018, Rahul amassed 659 runs from 14 matches at an average of 54.91 while last year he made 593 runs, averaging 53.90 with a century and six fifties.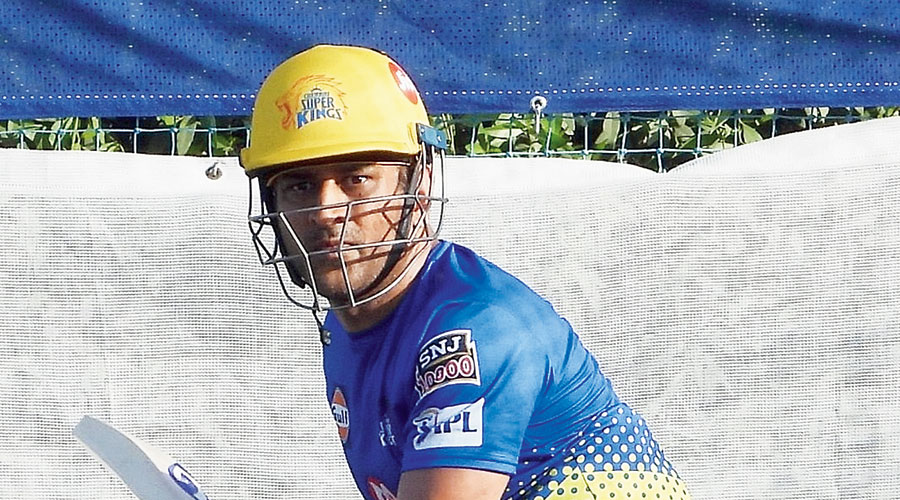 "Knowing KL and some of the players from the past obviously helps. We understand each other really well. I have seen KL from a very young age. This will be his first major captaincy stint. He has led in a few junior matches but not in any high profile event. So far he has been brilliant," Kumble remarked.
"KL knows the players better than me because he has been in this franchise for the last two years. He has played with most of the players. He knows the game and is very relaxed. He understands the nuances of what it takes to be a successful leader," he said.
"We have a good support team as well which has a wealth of experience and knowledge not just at the international level but also at IPL. That put together is great and am happy with the start we've had... Looking forward to his leadership."
Kumble said the team has plugged the gaps with Glenn Maxwell's all-round abilities and Sheldon Cottrell, a fast bowler who can be effective in the death. "We have a strong team. We needed an impact player in the middle, not just with batting and fielding, and Maxwell is also handy with the ball. And the fast bowler who bowls at the death (Cottrell)."
Asked by The Telegraph if this IPL will be different in terms of quality and challenges faced, Kumble said: "I don't think the players feel there's anything different. We have been able to manage the quarantine really well. We have had couple of online sessions during those six days. We also have a team back in India which is looking at the mental aspect and we have connected the players with them."
"We have done a few team activities, practice sessions have gone really well, the preparation has been good... Of course this is also new to us and so we have to come up with innovative ways of engaging everyone besides matches and practice... We are continuing to do so. We also have made sure that we have space for outdoor activities at the hotel, otherwise staying indoors will be a challenge. That way team is pretty happy so far."
The former India captain is clear on KXIP's priorities. "In IPL, the pressure is on all franchises. not just KXIP. I believe we have a great squad to go all the way and do well. That's my role of preparing the squad to achieve success. We don't want to look too far ahead and will take one game at a time.
"It's all about holding your nerves... Having been a part of IPL for 8/9 years I know there will be moments where it won't be a smooth ride. You just have to go about it and make the team believe what they can achieve and not what others think. That will be the challenge. We are confident of achieving our goals. There will be ups and downs but we will have to navigate," said Kumble, who has been on Mumbai Indians' support staff for quite a few years.
Kumble, though, doesn't agree that Mahendra Singh Dhoni will be extra motivated for this IPL. "I don't know what extra motivation is... I am sure he is as motivated as all of us otherwise he wouldn't have been here. Knowing MS he will give his 100 per cent.
"When I played my second season, I was retired from international cricket. So the last two seasons was just IPL and Champions League T20. So MS will be as motivated as anyone else."