As top-tier competition returns with the German Bundesliga, a fan pens why he is in two minds
Sport is back, at last. But at what cost?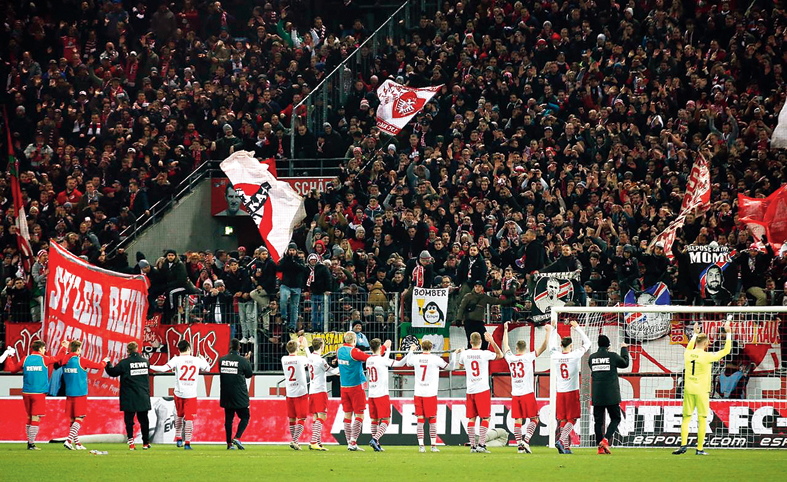 ---
---
I stared at my phone screen for a handful of seconds, rereading the latest notification that had arrived with a buzz. "German football to resume from May 16, government gives all clear", it read — a perfectly proasic headline with the most profound of consequences. A surge of dopamine coursed through me, as if waltzing to the melody of some rare good news. Sport is back, at last, I muttered to myself. But at what cost?
SUBSUMED IN SMALL SPORT
Adjusting to a world of masks, sanitisers, stockpiling, and Zoom calls was never going to be seamless for me, with the rhythms of lockdown fusing into a debilitating drone. Without any live sport for close to two months, I had taken to rearranging shelves, dusting my room, juggling footwear, and compiling a never-ending "stuff to read and watch" list. The emptiness that most mornings would bring made these instances of small sport during the rest of the day feel stimulating enough, ersatz activities to fill the void of engagement otherwise supplied by all-encompassing sport.
And then came the announcement from Germany — the Bundesliga was going to pioneer a revival in action, standing as the vanguard of the elite sporting industry whose sudden evaporation had felt like the loss of a bosom friend, someone I had always valued, but never fully understood.
A DUBIOUS DILEMMA
I am unquestionably elated to regain a semblance of normality with the resumption of the Bundesliga. Just the sight of a player in full flight with a ball at their feet in real time will be a treat for my sore eyes, which have grown weary of flicking through YouTube archives. The sonorous clanking of leather against boot, interleaved with urgent shouts to "pass, shoot, move" (in German, of course!), will feel comforting, a sign that my sensorium can begin its slow realignment to the regular beats of life.
But accompanying all this will be a constant dread. What if there is a second wave of Covid-19 and everything stops once more? How will I reconcile the optics of grown men chasing a football on my television with the images of panic-stricken men wheeling in motionless bodies to the morgue on my university campus?
Has sport come back too soon, and is my consequent jubilation hollow, even heartless? After all, what right does sport have to entertain when much of society is still ensnared by a generation-defining crisis?
I do not hope to find definitive answers, but as I assume my usual posture and focus on the screen once the referee's whistle blows, I will be both compelled and confused, delighted and distressed, wondering if the congregation of "non-essential" servicemen before me on the football pitch constitutes a cautious restoration or a fleeting rebellion.
The burning questions
What are the checks in place?
The top two divisions of German football are set to restart the 2019/20 season, but all games will be played behind closed doors. However, this does not rule out the chance of spectators gathering outside arenas, especially if some of the vociferous fan protests that had engulfed German football (chiefly in Hoffenheim) before the pandemic are retriggered. The players themselves are expected to be tested regularly, including before every match day, and those found positive must self-isolate for a period of two weeks. In cases where multiple members of the same team test positive for Covid-19 (as has been the case for German second division team Dynamo Dresden), the entire team has to be compulsorily quarantined.
Will other football leagues follow suit?
According to UEFA, all nations must reach a decision regarding completion of their respective leagues by May 25. While France, Belgium and the Netherlands have already suspended their campaigns, Spain and England are hopeful of returning to action in early June. Tentative plans and leaked reports also indicate that UEFA's premier competitions in form of the Champions League and the Europa League have been pencilled in to culminate with consecutive rounds in August.
When will other sports be back?
The financial exigencies of football have propelled it back into action ahead of many other major sports. England are planning to return to international cricket with a bilateral series against the West Indies in early July, but no return dates have been earmarked for domestic tournaments, including the Indian Premier League. Tennis events like the Roland Garros have been postponed to the autumn while the Wimbledon championships have been cancelled for 2020. The immediate future of the NBA, Formula One, golf, and badminton remains shrouded in mystery, while the Olympic Games, as decided in March, will take place in Tokyo in the summer of 2021.
Once resumed, can sport stop again?
The possibility of all sport grinding to a halt, once back up and running, as happened between March and April, is slim, since a number of countries have made significant progress in taming the coronavirus. The dangers of a second outbreak and the distant availability of a vaccine mean that the threat will continue to loom, varying according to contexts, but we hope complete suspension will be kept at bay, as administrators will have back-up plans and remedial measures in place should things go wrong again.