Coach: Persistence sets Mayank Agarwal apart
The 28-year-old was understandably happy with his achievement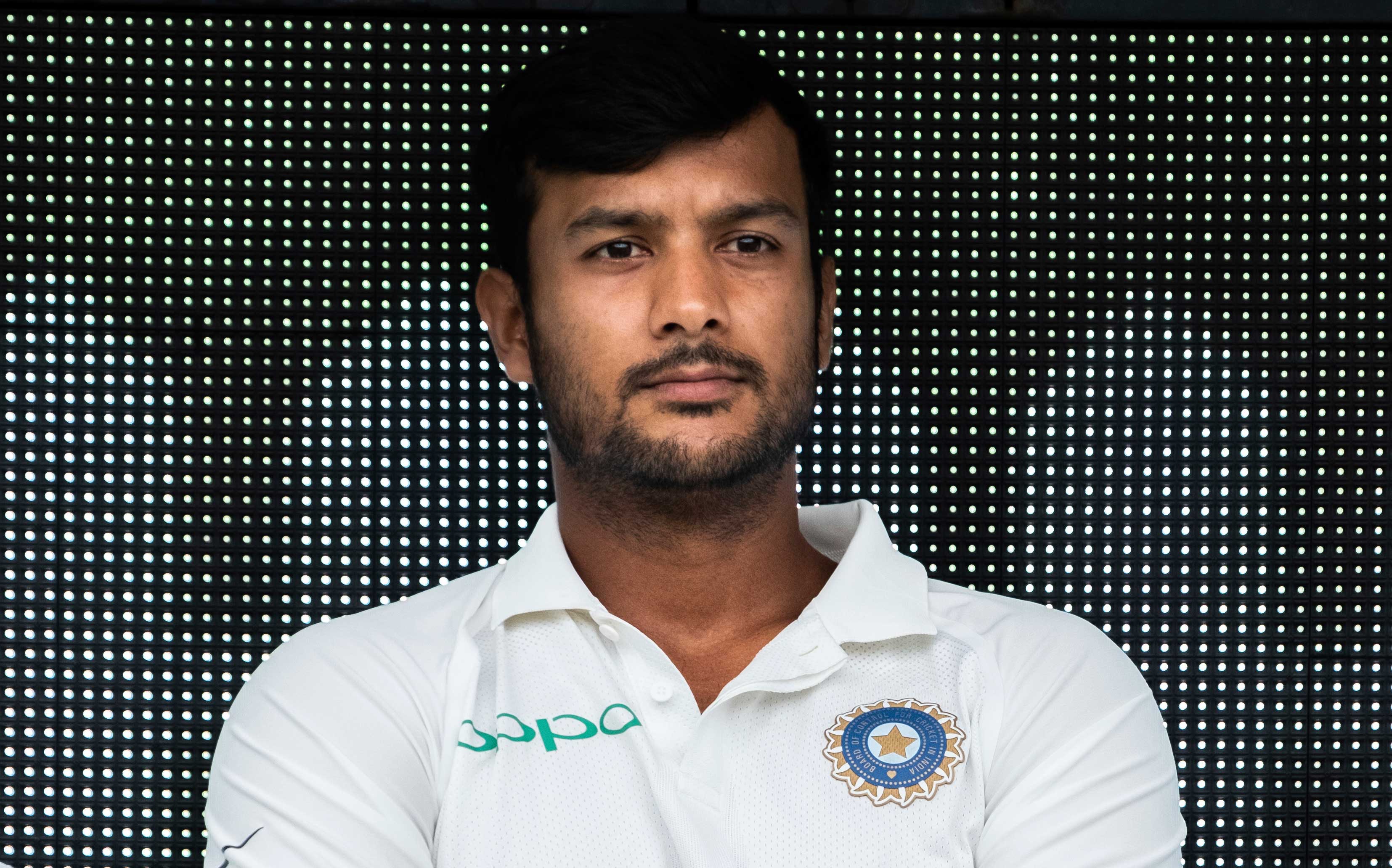 ---
|
Pune
|
Published 10.10.19, 09:09 PM
---
Deconstructing Mayank Agarwal, the latest star to emerge in the crowded horizon of Indian cricket, becomes easy when one speaks to RX Muralidhar, the man who has coached the Karnataka batsman from an early age.
"You see, practice is like going to office for him. Just like someone goes to office everyday, he would practise everyday. It is his job," simplified Muralidhar, while speaking to The Telegraph on Thursday.
With his innings of 108 on the first day of the second Test against South Africa, Mayank has now got hundreds in successive Tests. He had scored 215 in the first Test in Visakhapatnam.
The 28-year-old was understandably happy with his achievement. Speaking to the official broadcasters after the day's play, Mayank said: "I'm very happy that I could get back-to-back hundreds, that's a good feeling. Plenty of long distance running, meditation and working on my game have helped me. It was always about mental discipline."
Muralidhar said that it is "persistence" that has worked wonders for Mayank. "Persistence is one thing that sets him apart… It is not that his career has been flowing smoothly always. There have been a lot of downs after the initial ups. There were quite a few dejections and rejections in his first-class career. So he went through that… Mentally he is very strong.
"You know for a fact that there are enough cricketers in India who are also scoring runs, who are knocking on the doors of selection. So for you to know that and bring out that kind of a performance in almost every innings you play requires talent. The clarity of Mayank's mind when he goes out to bat is amazing."
Mayank has been a prolific scorer from a young age. But as a coach, Muralidhar does see a change in his approach between then and now.
"He is a stroke player, so his bat would always give him runs, it used to come in a flow. But now, the change is that he is manufacturing runs. He is willing to play according to the situation and the conditions, he is willing to spend time at the crease. That is very special. Earlier, it used to be all bang-bang, he used to hit his way out of a difficult situation. But now he is willing to go through that hardship. Playing in the Ranji Trophy really helped him and he has rediscovered himself."
The coach and his pupil had an emotional chat after Mayank's double hundred in the opening Test. "Yes, we spoke after that. He was very happy and I was elated. He worked very hard to be in this situation, he spent hours to improve his skills. After so much hardship, it's very satisfying when you finally achieve your goal. We had a lengthy chat, an emotional one."
And is there anything that Mayank has to work on to improve? "We always discuss things that he can improve. But I wouldn't like to comment on that in the middle of the season. Once the season is over and he comes back home, we will definitely discuss a few things. In fact, he will come to me and say, 'Sir, we need to look at these things'."
More than a good batsman, Mayank it seems is a very good student of the game.