Classical power play, IPL style
The Telegraph lists 11 overseas big hitters who could have stolen the thunder in the T20 format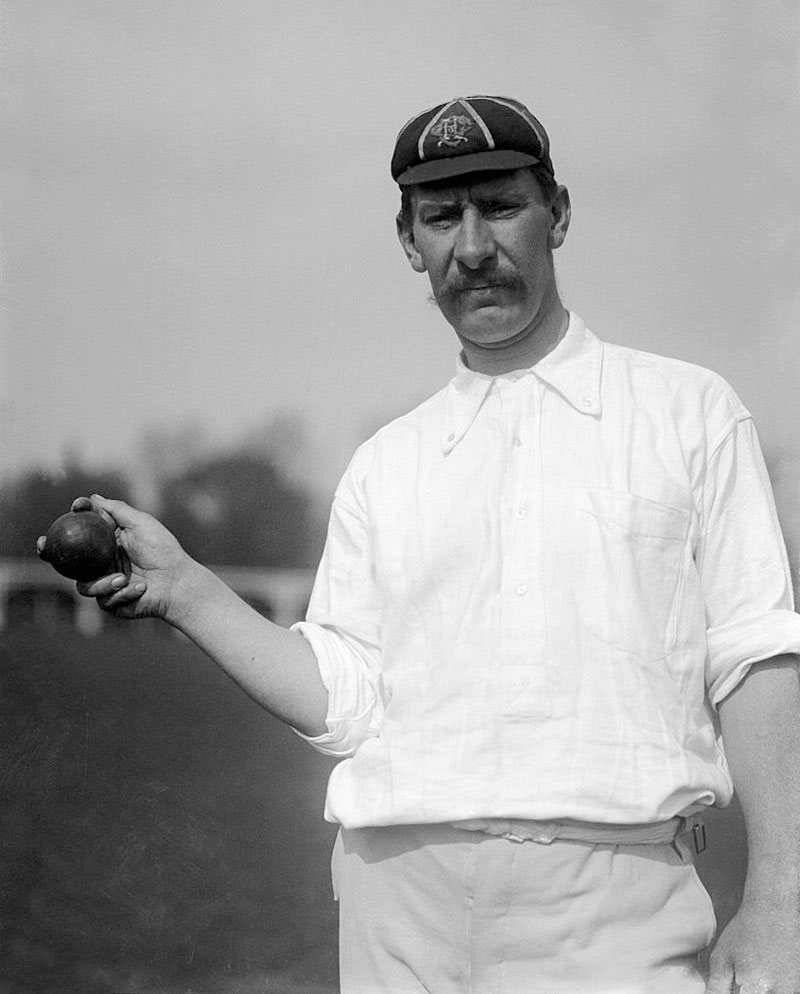 ---
|
Calcutta
|
Published 10.05.20, 09:19 PM
---
Had the T20s originated in a different era, a Viv Richards or a Mike Procter or a Gordon Greenidge would have cantered into any IPL team. But in the long history of cricket, there were many others whom we tend to forget though they were perfectly cut out for the slambang version of the game. Here's The Telegraph's list of 11 such overseas big hitters who could have stolen the thunder in the IPL. What's your list?
Albert Trott: Nicknamed 'Albatrott', he is credited to be the only man who ever hit a ball over the Lord's pavilion, off Monty Noble's bowling, in a match between the MCC and the Australians in 1899. The ball landed in the garden of the dressing-room attendant. An all-rounder, Trott played five Test matches — three for Australia and two for England — and had a vast first-class career spanning 375 matches (10696 runs, 1674 wickets), most of it for Middlesex. Troubled by health issues, he shot himself at the age of 41 in 1914, but before that he is said to have written his will on the back of a laundry ticket.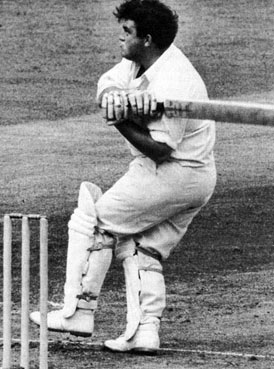 Colin Milburn: An 18-stone big hitter from Durham. A crowd favourite, Milburn, nicknamed 'Ollie' after American comedian Oliver Hardy, had good defensive skills as well. But when he hit them, they stayed hit. Some say on many occasions, the balls were never recovered. His promising international career was cut short to just 9 Tests (674 runs at an average of 46.71) after he lost his left eye in a car accident. He died in 1990, aged 48, and Ian Botham was a pall-bearer at his funeral.
Gilbert Jessop: In the words of John Hobbs, Jessop drew the crowds "even more than Bradman". But that's too little to know of him. He scored runs fast, faster than anybody to have played the game it is believed — at about 100 runs an hour. He stood at 5'7" and was nicknamed 'The Croucher' for his odd stance. He could make runs almost at will and from any ball. He was an all-rounder — started off as a fast-bowler, used to be a terrific cover fielder and was extraordinarily quick on his feet as a batsman. He played just 18 Tests for England, but made 26698 runs from 493 first-class matches. That he was a school teacher who could also play hockey, football, rugby, billiards and golf reasonably well is another story. He died in 1955, aged 80.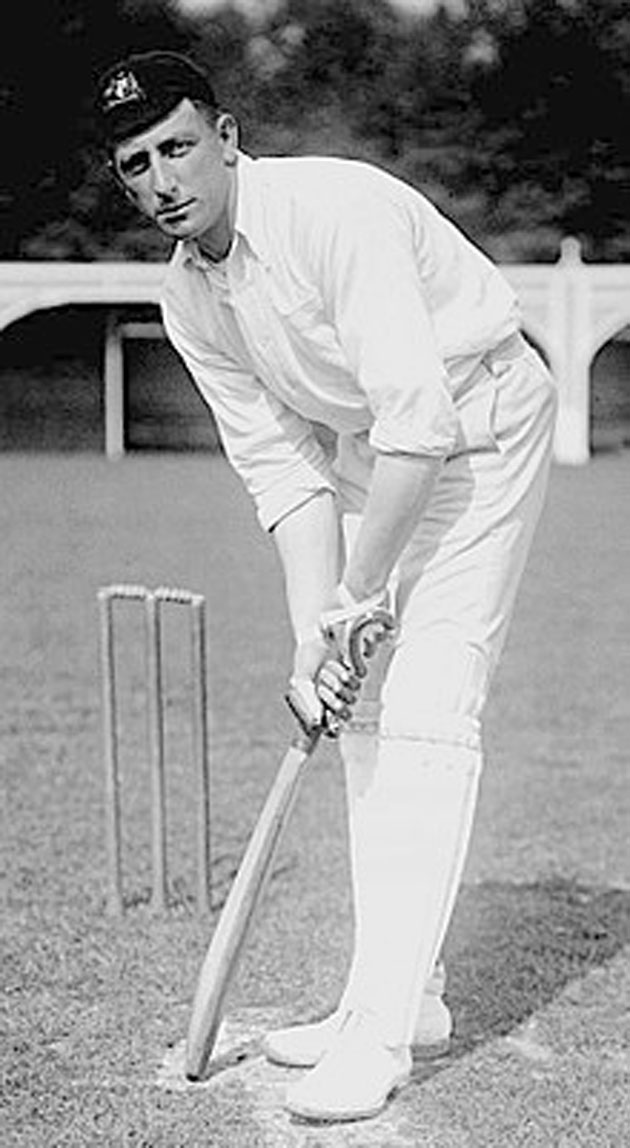 Warwick Armstrong: A former Australia captain who played 50 Tests (2863 runs, 87 wickets), Armstrong was know as the 'Big Ship' because of his sheer size — he stood at 6'3" and towards the end of his career weighed more than 20 stones. He was basically an all-rounder who scored his runs quickly making use of his height and reach. He often clashed with authorities and believed Test matches should be played to finish irrespective of the time. During his final match in charge as captain, Armstrong retreated to the boundary to read a newspaper as he knew a draw was the only possible outcome. He died in 1947 at the age of 68.
George Bonnor: Another mighty Australian, Bonnor was 6'6" tall, weighed 108kgs and with his golden hair and flowing beard, was believed to have the looks of a Viking god. Considered to be one of the biggest hitters cricket has ever seen, stories abound about his power. It is believed he once hit a ball over the pavilion at Kennigton Oval, and on another ocassion hit it so high that he and his partner ran three runs before it was caught. Once when congratulated upon hitting a ball over the fence, his reply was, "Why, I only blocked it". He played 17 Tests and died in 1912 aged 57.
Charles Inglis Thornton: This Englishman never played a Test match, but remains a legend in big-hitting. He was known for his humongous sixes and had a special liking for hitting the ball out of the ground. According to Wisden, on one occasion at Scarborough, off the bowling of A. G. Steel, he drove a ball over a four-storeyed house into the adjoining street, called Trafalgar-Square. Another of his sixes at nets in Hove famously, and controversially, measured an unthinkable 168 yards and 2 feet. In 216 first-class matches (for Kent and Middlesex), he scored 6928 runs. He passed away in 1929 when he was 79.
Jack Lyons: Not as famous as compatriot Bonnor, but this Australian too was a fine hitter of the cricket ball and could dominate the best of bowlers. In a memoir published in The Northern Star on July 23, 1927, after Jack's demise, it was written that during a match between the Australians and the MCC at Lord's in 1893, the right-handed batsman hit "an amazing straight sixer, the ball not rising more than 30 feet". Before that innings, the manager had challenged him saying : "Jack, you are on a fiver to nothing if you make a century." Jack's reply was: "Then give me the fiver now". He made a brilliant 149 after that.
Collis King: The man who outshone Viv Richards for a day. In the the 1979 ODI World Cup final against England, Collis walked in when the West Indies were in trouble at 99 for four. Thereafter, he displayed ruthless-yet-exotic batting to make 86 from 66 balls to take the match away from England. He shared a 139-run partnership with Richards in 21 overs. His decision to join the World Series of Cricket and participating in a rebel tour of South Africa limited his international career to just 9 Tests and 18 ODIs.
Jim Smith: Standing at 6'4", Jim was fondly called 'Big Jim'. He was a fine pacer with 845 first-class wickets, but it was as a batsman that he caught the imagination of the English public. He was not a man of many strokes, but mastered one — advance the left foot in the direction of the ball and then swing the bat with all his might. He reached 50 in 14 minutes against Kent in 1935 and bettered it by reaching the same mark in 11 minutes against Gloucestershie in 1938. He played five Tests for England and passed away in 1979.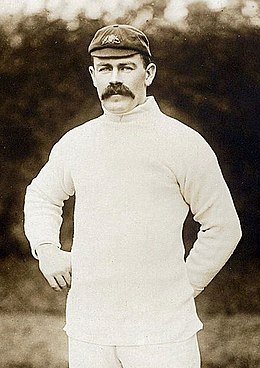 Joe Darling: Ever wondered who was the first batsman to hit a six in Test cricket? It was this Australian, who got to his century with a six in the third Test of the 1897-98 series against England, in Adelaide. The rules were different in those days. The ball needed to be hit out of the ground for a six, and not just over the fence. That more than 50 Tests were played before that without a six being hit proves that it wasn't an easy task to accomplish. He was also the first man to hit a six in England when he hit two during one of his knocks in the 1902 tour. Darling was a robustly built left-handed opener who played 34 Tests (1657 runs) and passed away in 1946.
Keith Miller: He was a complete package — could hit the ball hard, was a good enough pacer to get 170 Test wickets and also an acrobatic fielder. That he was also a fighter pilot who served in World War II and had killer looks, made him a heartthrob and not just one of the finest all-rounders that Australia ever produced. He has his name on both the batting and bowling honours boards in the visitors' dressing room at Lord's. No doubt Neville Cardus called him "the Australian in excelsis". And he played at the Eden too, hitting Vinoo Mankad for four sixes off five balls in a match between Australian Services and India in November 1945.