Caster's 'race for justice' & fight for human rights
Discriminatory rules towards women with high naturally occurring testosterone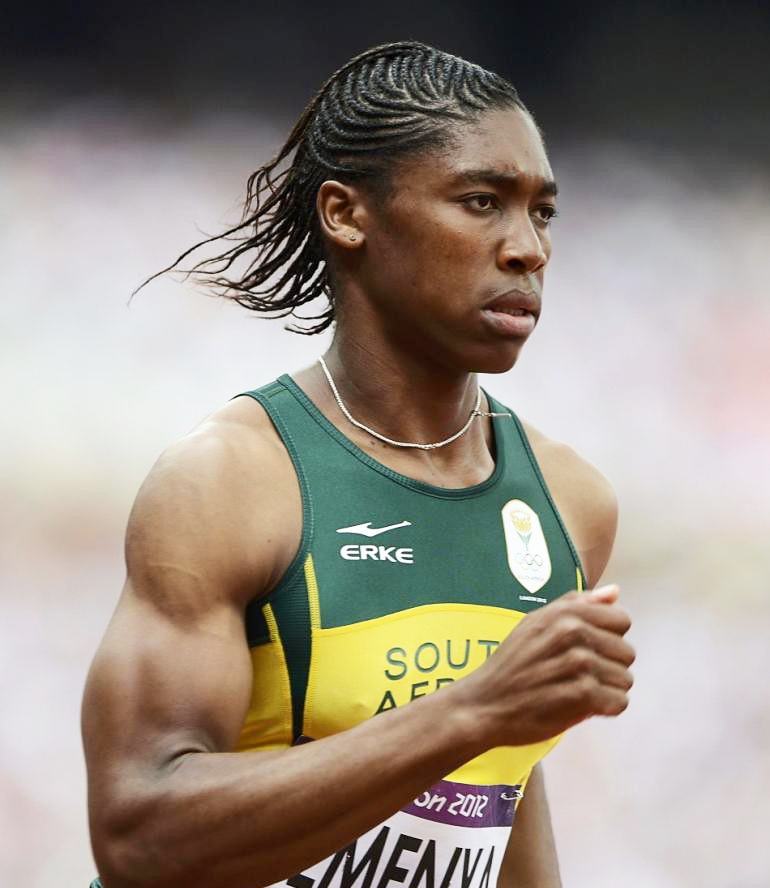 ---
|
Calcutta
|
Published 29.07.19, 11:18 PM
---
If you are an Olympic and World champion, it goes without saying that you have the world at your feet. That is perhaps what Caster Semenya had dreamt of when she started her career as an athlete. But as the South African rose higher, she became the victim of a system that tried to drag her down — almost marking her a cheat.
In April 2018, the International Association of Athletics Federations (IAAF) announced new "differences of sex development" rules that required athletes with specific disorders of sex development, testosterone levels of 5 nmol/L and above, and certain androgen sensitivity, to take medication to lower their testosterone levels.
That affected Semenya directly. Semenya did challenge the rules and had appealed to the Court of Arbitration for Sport (CAS) but in May she lost the case. She has now appealed to the Federal Supreme Court of Switzerland.
But in her corner, she has a number of top lawyers of the world, who are fighting to bring justice to athletes like her and India's Dutee Chand. Payoshni Mitra, one of the 10 experts on Semenya's team, believes implementation of the regulations will result in violation of the rights of female athletes.
Asked how unfair are the IAAF regulations, Payoshni responded: "The DSD (Differences of Sex Development) regulations are discriminatory towards women with high naturally occurring testosterone. These women are not cheats. They are not doping. High performance sport is all about outliers — people who are way different than what we consider normal. We celebrate outliers like Usain Bolt and Michael Phelps. So why can we not celebrate Caster Semenya?"
The IAAF rules may force an athlete to take drugs to lower their testosterone level. But is that even legal? Can that be harmful to the physical well being of an athlete?
"If the sport governing bodies were really bothered about athletes' well being, they would not have implemented such policies. There policies do not only force perfectly healthy women to take medication in order to compete in sports, they also ask women to undergo surgery in certain circumstances.
"These surgeries are invasive and irreversible. Athletes who have undergone such medical intervention were never able to compete at the same level as before. We don't hear about them because such investigation and intervention were done secretly.
"And the sport governing bodies, whether international or national, have not provided any long-term medical care one may need after such surgeries. Nor have they given any other kind of support to these women once they stopped competing. For them, such athletes have disappeared. That's all. But these are the athletes who bear testimony of the harm caused by these regulations."
Asked what chances does Semenya have to rise above the regulations, she added: "Semenya is fighting back. She was unsuccessful in CAS earlier this year, but she has appealed against that judgement at the Swiss Federal Tribunal. The Tribunal has allowed her run provisionally at this point. I hope this court will judge in favour of human rights. As Semenya's lawyer puts it: 'In the race for justice, human rights must win over sporting interests'." Payosnhi had also been instrumental in getting Dutee back on the track.
"Dutee's case was extremely important. It was the first time an athlete had challenged a regulation in CAS. Her success in that case helped Semenya challenge the new rules this time. There was an increased awareness about the injustice caused by these regulations because of Dutee's case.
"When I see Dutee today, listed by a media group as one of India's most powerful persons, I feel immensely happy for her. I am fortunate to have worked with her so closely. The journey of women like Dutee and Semenya inspires me everyday."