Captain Eoin Morgan proud of team culture
'If the right environment isn't set up, it doesn't matter what XI you pick as you're not going to perform as an inexperienced player'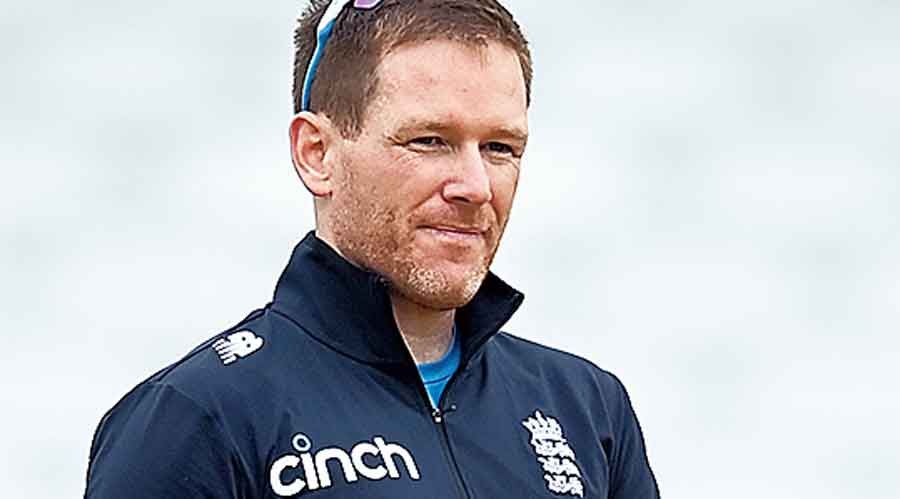 ---
Published 10.11.21, 02:26 AM
|
---
Captain Eoin Morgan was effusive in his praise for the England team environment that makes it perfect for a youngster or an inexperienced player to quickly start gelling with the rest of the squad. 
Speaking to reporters on the eve of England's T20 World Cup semi-final clash versus New Zealand in Abu Dhabi, Morgan said: "All the players and the support staff as well as the coaching staff create an environment where young players can come in and thrive.
"It's a great culture to be able to come in and both learn and thrive at the same time. It has seemed to work for us for some time. We've always talked about having a strength in depth within our squads as a whole.
"There have been some instances where we've had to put out replacement teams (during the home ODIs versus Pakistan earlier this year), but I think in doing so you could have 30 or 40 players within your domestic setup that could play international cricket or have the ability to do so. 
If the right environment isn't set up, it doesn't matter what XI you pick as you're not going to perform as an inexperienced player."
Signal system
The new system of signals from analysts in the dressing room used to send messages to Morgan on the field during limited-overs internationals has been helpful for England in this World Cup as well. 
The system was used as England swept the T20I series against South Africa late last year with their analyst Nathan Lemon placing a series of large numbers or letters on clipboards, which were visible from the field and meant to aid Morgan's decision-making.
"We started using it since the start of 2020 as an instrument to try and make me be a better captain. There's no better way of calling in decisions that I make on the sideline than remembering exactly what the black-and-white decision might have been. So it's trying to integrate all the information with exactly what's going on in my brain and throughout the game," he said.
"It has given a different input, helping myself and Jos come to better decisions at different times and equally, sometimes we've gone against it and it has worked as well."