Bulging pockets for Spanish giants
Global Sports Salaries Survey conducted by sportingintelligence declares Barcelona as the best paid team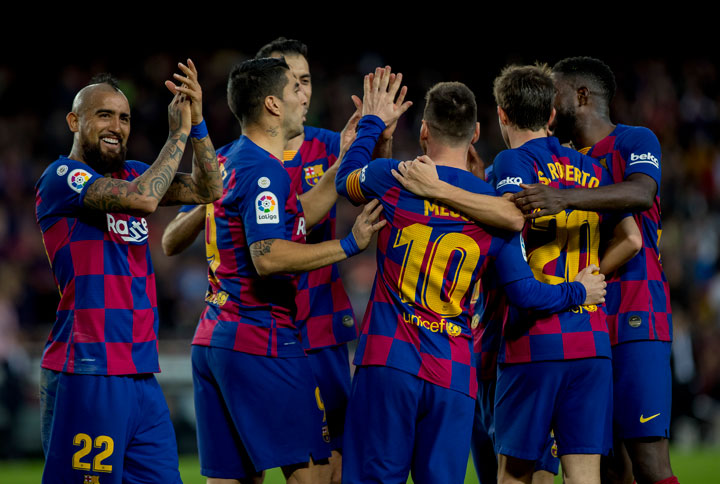 ---
|
Sydney
|
Published 23.12.19, 09:39 PM
---
Spanish giants Barcelona and Real Madrid and Italy's Juventus are the best-paid teams in world sports according to the 2019 Global Sports Salaries Survey conducted by the website sportingintelligence.
The 10th edition of the survey finds Barcelona atop the list with an average basic salary of a first team player of $12,800,000. That figure is less than last year when Barcelona was also first with an average of $13.7 million, swelled by the basic pay check of Lionel Messi, which exceeds $65 million.
Real Madrid retains second place with an average of $11.6 million and Juventus, ninth on the list last year, is up to third with $10.54 million.
The other soccer teams in the top 20 are Paris Saint-Germain (PSG) at No. 12 and Manchester City at No. 13.
The figures used in the survey represent basic annual pay and do not include signing-on bonuses, performance bonuses and other extras.