Blow to face of Bangla cricket
Shakib-al Hasan has accepted three charges of breaching the ICC anti-corruption code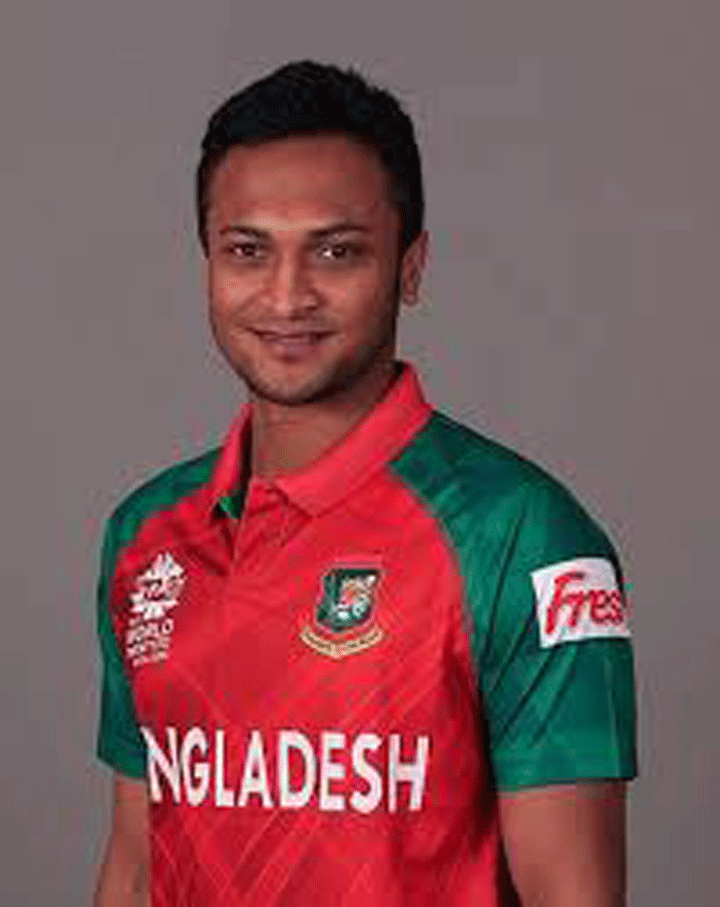 ---
---
These are trying times for Bangladesh cricket. Close on the heels of the players' strike comes the news of Shakib-al Hasan's suspension by the International Cricket Council (ICC) from all cricket for two years, with one year of that sentence suspended.
The former Bangladesh Test and T20I captain has accepted three charges of breaching the ICC anti-corruption code. There's no doubt it's a huge blow, considering Shakib has been the face of our cricket. As captain, he held the team together and the balance will be hugely affected because of his absence from the side.
The development has been totally unexpected coming just before the team's departure for New Delhi to play a full series. We have gone through such crisis before when
Mohammed Ashraful was banned for match-fixing but Shakib's ban will have a long-term effect on the game in this country.
Shakib was the leader during the recent players' strike and many heaved a sigh of relief when it ended quickly. The Bangladesh Cricket Board (BCB) and Shakib have also been at loggerheads after he was asked to show cause for violating the central contract clause by signing as the brand ambassador for "Grameenphone" (telecom company in Bangladesh).
Naturally, the timing of the ICC suspension does seem surreal.
Don't forget Shakib has admitted failing to report approaches from a bookie not once, but thrice in 2018. He is an experienced player and having played enormous international and franchise cricket is aware of the dos and don'ts.
During Bangladesh's tour of England in 2010, a young Shakib, who had just taken over the captaincy, was asked at a media conference by an English journalist whether cricketers coming from economically weak background were susceptible to approaches for match-fixing.
Shakib promptly shot back saying that he himself had informed the ICC about such approaches in 2008.
In the circumstances, it would be foolish to think that Shakib was unaware of the rules and regulations.
In 2014, Shakib had been banned by the BCB for "attitude problems". He had been involved in a fracas during an ODI for allegedly assaulting a spectator who had passed lewd remarks at his wife in the stands. Shakib later denied allegations of assault.
The ICC generally takes the home board into confidence while conducting such investigations. It would be weird to think that the BCB didn't know about it.
There's no doubt that Shakib will come back stronger.
Shakib surprisingly expressed his desire to step down from the captaincy recently, saying he was not even "mentally prepared" to lead.
Shakib's ban will be an anti-climax as India and Bangladesh prepare for their first Day-Night Test at Eden Gardens in Calcutta with the Prime Ministers of both countries expected to be present. But it would be foolish to dismiss the champion all-rounder as he has it in him to scale new heights.