Big Three greatest ever: McEnroe
Serena can still win a Grand Slam, feels Chris Evert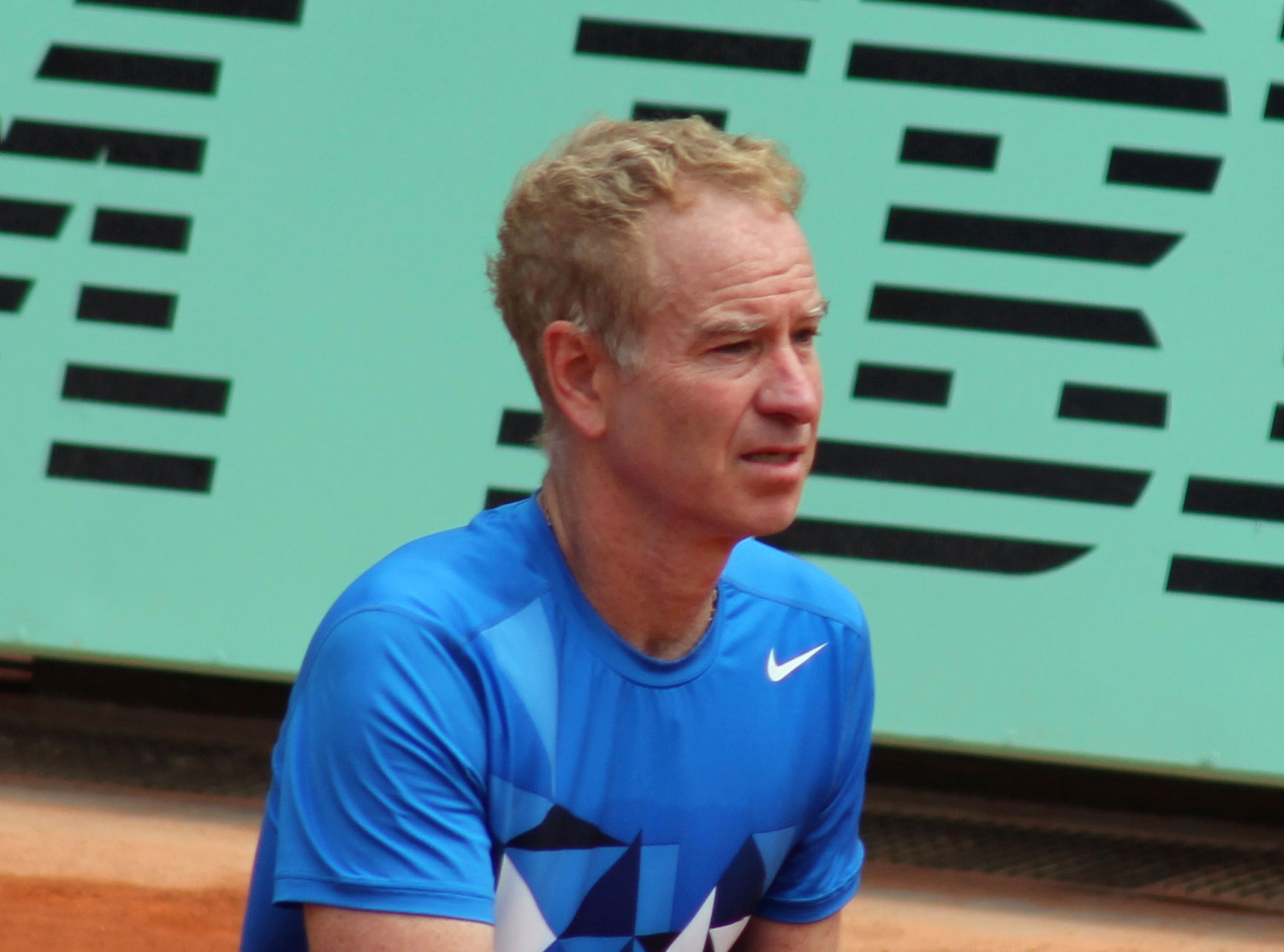 ---
Calcutta
|
Published 16.01.20, 09:55 PM
|
---
The iconic John McEnroe believes the trio of Rafael Nadal, Novak Djokovic and Roger Federer are the greatest ever to have dominated the game for so long and the next lot of players trying to catch up to their standards "don't have the overall skills" to do so.
"These three could be the three greatest ever. This is a special time that we have got and we should enjoy it while it's still there," McEnroe, an ESPN panellist now, said during a freewheeling chat with a select group of reporters from around the world via a teleconference.
Asked how long did he foresee the trio to dominate world tennis, he said: "Well, I can't speak for way, way back in the '30s, '40s, or '50s when people were dominating. But it does feel like these three have dominated like no other trio of players have ever in the men's game. I know that Chrissie (Chris Evert, his fellow ESPN panellist) and Martina (Navratilova) were dominating in the women's game during their days, but this seems absolutely crazy. The very fact that the three have been able to keep this up. Rod Laver was my idol, (Pete) Sampras was a great fast court player, one of the best ever, but these three could be the three greatest ever…
"Roger is 38, he'll be 39 this year. Rafa and Novak, if they're healthy, especially in best of five, they're extremely difficult to beat. Roger I'm sure if he could win one more and he would be thrilled. But how much longer can he play? I'm assuming he's thinking his best chance is at Wimbledon… But he is not uncomfortable down at the Australian Open either.
"You have still got to put these three ahead of the others. They just know how to get it done.
Asked what his advice to Nadal would be, to overcome his two biggest rivals on the hard court, McEnroe said: "I think he's getting great advice. He has tried to shorten points. He has tried to be more explosive. He has tried to get a little more on his serve… But Djokovic is arguably the greatest hard court player in the history of tennis. To me you're looking at the three best players that ever played."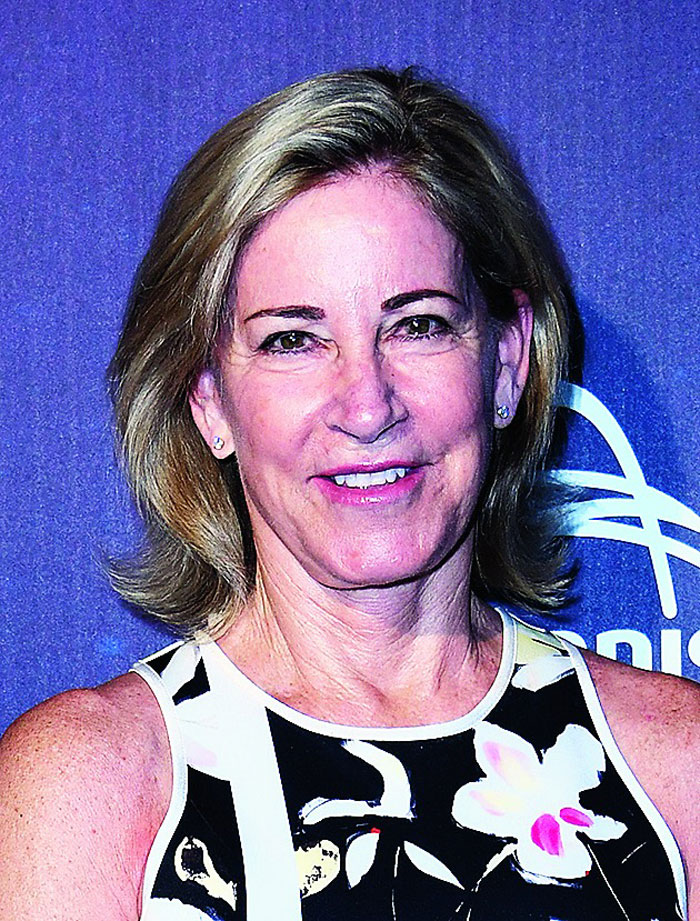 Evert added: "I'll agree with John. I don't think there isn't anything that Rafa hasn't tried. I think he's tried everything, and he's throwing the kitchen sink at Djokovic and it's still not working… but Djokovic is just a machine."
Asked why the Next Gen players like Daniil Medvedev, Stefanos Tsitsipas, Dominic Thiem or Alexander Zverev are unable to break the iron grip of the top trio, McEnroe said: "If you look at them player by player, they don't have the overall skills that these top players have right now. It's as simple as that. In any way, shape or form, whether it's physical or mental. So in essence it's a big mountain to overcome for these guys.
"They're not as good as those other guys. That's the biggest reason. They are not as versatile. They don't have as much overall talent. They haven't been in those positions as often.
"But as far as what they need to do, it would obviously depend on each individual. The bottom line is the more they add to the game, the more things they can do to throw someone off or make them feel uncomfortable, the better… I think it's been proven because they haven't been able to break through… They're trying to figure out ways to improve their games, but maybe they just expected it would happen, and it's not that simple.
Evert added: "I think one advantage the top three have is they have done this for so long that their match tolerance is much better than younger players. They can play three, four big matches with a lot of pressure and sustain a high level of play longer than these other ones, the other kids. That's experience, that's maturity."
Serena's chances
Asked if Serena Williams still has a chance to win a Grand Slam, Evert said: "Well, she got to the finals of two of them last year (Wimbledon and US Open). Yes, she can still win a Grand Slam. She's better at Grand Slams than any other player when you look at the last two years… She has the greatest serve that we've ever seen… It's the hardest, the most consistent. Even though other players have great serves, they are not as good as Serena's. That's her advantage. And she follows it up, again, with really strong ground strokes. She is also on a mission. She has 23 Grand Slam titles and she wants to break Margaret Court's mark.
"There are some darned good players out there that I have a lot of respect for — (Naomi) Osaka, Ashleigh Barty, Karolina Pliskova, and Halep, there's not one or two threats to Serena, there's probably about eight players who can do some damage.
"And one more thing, I always felt this way — the older you get, I think the more bad days you may have, days when you feel burnt out, days when you don't want to get out of bed, days when you don't have incentive. You don't want to have that day during a Grand Slam, but sometimes you can't help it."
Asked who among the present lot has impressed her the most, Evert said: "Barty has certainly come on strong this year. Pliskova, I scratch my head as to why she hasn't won a Grand Slam. I think this could be the year that she will win one. Naomi looks great, too. But I think Serena, she certainly looks hungry, and I think she's got a little momentum going into the Australian Open.
"Barty — she's surprised me the most because I always knew she had the all-court game. But I think that turning point in her career came at the French Open when she was down a set in 3-love against Amanda Anisimova, and she pulled it out. Mentally I think she turned the corner, and I think she believes now that she can win anything...
"And Coco Gauff, it goes without saying, she's great. Anybody who doesn't think she's going to win a Grand Slam has to have their head examined."
Showmanship
Asked if the aggressive temperament shown on court by players is good for the game, McEnroe quipped: "You're asking the wrong person. Why would I think that's bad for the game, to show emotion, wear them on your sleeve? I made my career out of that."
Evert, however, added: "In my era there was (Mats) Wilander, John McEnroe and Jimmy Connors, and those three would have been much bigger than the current top three because of personality and because of charisma and because of, yeah, at times, tempers.
"But they would have been rock stars and rock idols in this day and age."
Indoor Grand Slams
"I always thought indoor Grand Slams will be a tremendous addition to the sport… We didn't want to necessitate it by poor air conditions… It seems like that could be an opportunity that we haven't utilized. I still think it would be a good thing for the game.