Bhandari's assailant set to get a life ban
On Monday, Bhandari was severely beaten up by a group of people when he was at the Delhi team's training session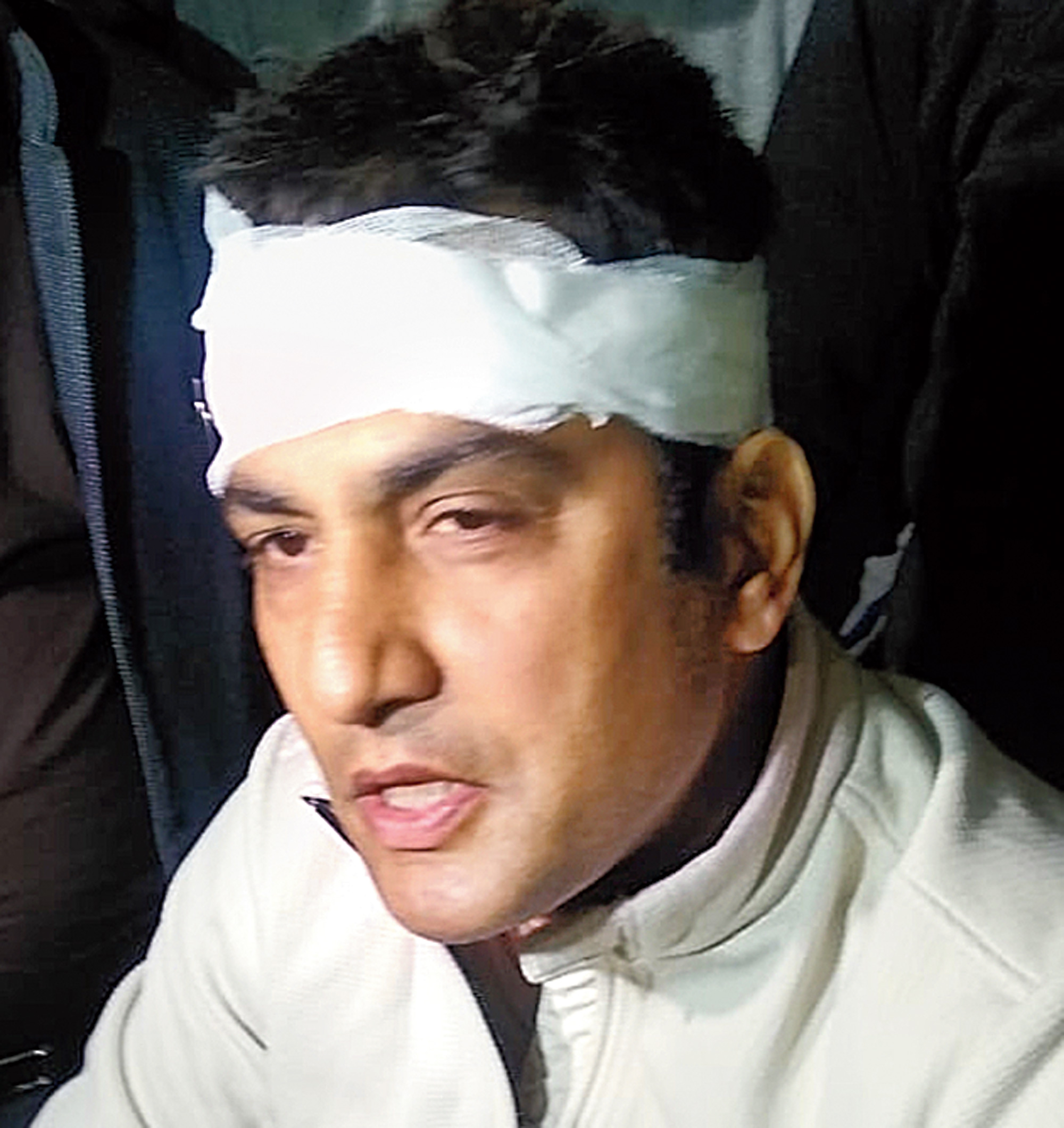 Amit Bhandari
The Telegraph picture
---
New Delhi
|
Published 12.02.19, 09:46 PM
|
---
A traumatised Amit Bhandari remained confined to his home on Tuesday, the day after the horrifying experience of being attacked and beaten up by a group of goons during Delhi team's training session at the St Stephen's ground.
Police have already arrested and charged a young cricketer, Anuj Dheda, and his brother Naveen for the attack. While they are being interrogated by the police, Delhi and District Cricket Association (DDCA) is all set to punish Anuj with a life ban at a meeting to be held on Wednesday.
According to DDCA sources, some senior officials including president Rajat Sharma met Bhandari and assured him of security in future.
Delhi police officials have told the former India pacer that security would be provided to him both at his home and ground.
"Amit is so upset and shaken by the incident that he did not even allow his children to go to school today. A meeting has been called at the DDCA on Wednesday to review security measures…
"Hopefully Bhandari would attend the meeting. The culprit would be given strongest possible punishment. He is set to be banned for life," an official said.
On Monday, Bhandari, currently the chairman of DDCA senior selection committee, was severely beaten up by a group of people when he was at the Delhi team's training session.
The assailants, around a dozen in number, were apparently upset by the non-inclusion of Anuj in the under-23 squad.
The cricketer was also part of the group that attacked Bhandari and beat him up hockey sticks, rods and cycle chains.
Later, Anuj was arrested by police and charged for assaulting Bhandari. The cricketer's brother has also been arrested. Both have been denied bail and are currently being interrogated.
Bhandari was taken to a nearby hospital and was given four stitches on his head. He was also treated for his badly-bruised legs. He was taken to the trauma centre of the hospital before being discharged.
Sources said that the arrested duo have told the police that they were upset with the non-selection of Anuj. They alleged the selection of the team was not entirely done by fair means and the plan to assault Bhandari was hatched at a local club.
The boys' family is also putting pressure on police to be lenient on the youngsters and claimed they went to the ground to discuss the matter.
Wednesday's meeting has been called at the DDCA to review teams' security in future. The selectors, coaches and managers of all Delhi teams have been asked to attend.
"All the coaches and selectors are absolutely shaken after Monday's incident. They naturally want DDCA to take up the matter on an urgent basis.
"From now on, the security of all the teams and the support staff will be tightened. No outsider would be allowed without proper verification," claimed an official.
Sources said the support staff were so horrified after watching one of Delhi's well-known cricketers being mercilessly beaten up in public and hardly anyone around to help him out that a few of them were even reluctant to come forward and record their officials statements with the police.
Delhi coach Mithun Manhas, manager Shankar Saini and two other selectors — Mohan Chaturvedi and Sukhvinder Singh — were present at the St Stephen's ground when Bhandari was attacked. Under pressure, DDCA had to cancel the practice session for Tuesday.
The selection process in Delhi cricket, especially at the age-group levels, had always remained controversial with frequent allegations of corruption against senior officials. Youngsters have often complained of getting step-motherly treatment during selection trials.
Back in 2006, the entire senior selection committee was sacked by then DDCA president Arun Jaitely after the team barely managed to stay in the elite group and few of the selections raised eyebrows.
The committee, then headed by Vivek Razdan, was shown the door immediately and was replaced by new committee with Chetan Chauhan as the chairman.