As Lionel Messi turns 32, a fan ruminates on the ambivalent legacy of the football wizard
Lionel Messi — a tantalising composite of opposites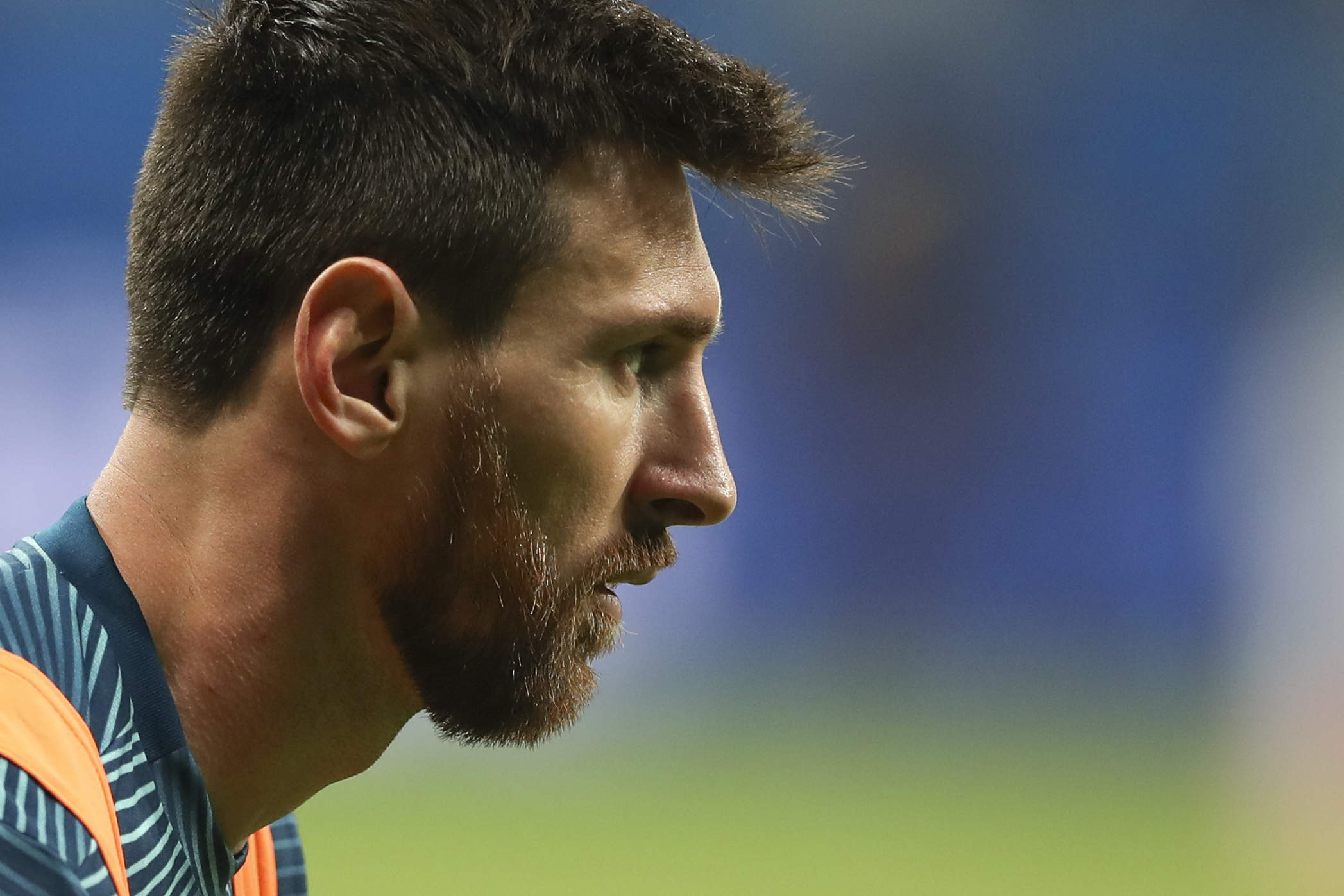 Messi produces magic on demand, all with an understated, consummate ease
(Shutterstock)
---
Published 23.06.19, 01:26 PM
|
---
How can you be the most decorated player of your generation and also deal with the greatest despair? How can you be a mesmerising juggernaut at club level and a bewildering underachiever on the international stage? How can you be worshipped by a city foreign to you and yet be maligned by your own country? You can, if you are Lionel Messi — a tantalising composite of opposites.
The G.O.A.T. of club football
Club football is what gives the beautiful game its fanatic following in present times, with international matches hogging the limelight briefly every other summer for an exhilarating fortnight or two. In club football's most popular and demanding era, there is no surpassing the credentials of Lionel Messi. Pele may have scored more goals for his clubs, but the standards of his often amateurish opponents pale in comparison to the technically gifted and agile defenders of today who have been humiliated time and again by Messi for his beloved Barcelona. Diego Maradona may have been talismanic during an inspirational spell for Napoli, but his excellence lasted only a couple of years; Messi has been at the heart of Barcelona's triumphs for more than a decade. While Johan Cruyff unquestionably had more impact on his club Ajax through his revolutionary philosophy of football, on the pitch his statistics fall flat in front of Messi, the owner of innumerable individual and collective records in the Spanish and European club game. Brazil's Ronaldo, French legend Zinedine Zidane, German goal-scoring machine Gerd Muller have all had sensational careers at club level, but none of them has combined efficiency with grace, flamboyance with discipline, and talent with tenacity in the same way as Messi.
The closest rival to Messi's club magnificence, in my opinion, has been Cristiano Ronaldo. Numbers and the history books may even give Ronaldo the edge in certain regards, but it is what Messi does outside the quantifiable aspects of the sport that makes him unique, a truly unmatched phenomenon. Mazy dribbles with the ball functioning as an extension of his body, sublime passes splitting diligently drilled backlines, cheeky nutmegs in the most audacious positions,
Messi produces magic on demand, all with an understated, consummate ease. While Ronaldo may be spectacularly consistent, Messi is consistently spectacular, as evident in another outrageous season for Barcelona this term, where he bagged 51 goals and countless jaw-dropping performances.
Whenever I watch Messi play for Barcelona, there is a sense of inevitability. On most occasions, I know that Leo will take his time to size up his foes, lurking around the turf like a stranded kid on a playground. In short, powerful bursts, the diminutive maestro will spark into life, wreaking havoc against ill-prepared teams and ratcheting up the class against elite opposition. If ever Barca are struggling, Messi is the man to bail them out, be it through a trademark run where he jinks past the entire defence, a through ball that nobody could see coming, or an inch-perfect free-kick that is designed to elude the scrambling goalkeeper's fingertips. In the red and blue of Barcelona, Messi is a machine who repeats a set formula with devastating effect, a conjurer whose tricks can be known but not stopped. If I am having a rough day and Barcelona have a match at night, I believe that my day will end on a happy note, if not a delirious one. Messi has normalised the absurd for his club; I take his mastery for granted.
A SERIAL LOSER FOR ARGENTINA
While international football does not produce the same level of spellbinding spectacle that its club counterpart offers, in terms of prestige it is still at the acme of the game. Messi has reached four finals with Argentina so far in his career, losing all of them. One of these defeats made him take an indefinite sabbatical last year whereas another in 2016 forced him into a temporary retirement from the national team, following which he dyed his hair and grew a beard, in an attempt to refashion his identity, if not his mentality. There is no question that Messi is not among the most successful footballers in internationals — his unparalleled strike rate at Barca is more than halved for the Albiceleste, while his precise passing and deadly dribbling come in far too sporadic patches to be decisive on a regular basis.
To aggravate the disappointment of heart-breaking results, Messi is regularly subject to opprobrium from his own compatriots back in Argentina, many of whom regard him as an outsider, a mere shadow to the swaggering, mercurial Diego Maradona who carried his nation to global glory single-handedly in 1986. The symphony of Barcelona where everything follows an impeccable rhythm is disrupted and unravels into disarray whenever Messi lines up for Argentina. With an empty trophy cabinet (besides the 2008 Olympic gold medal) and a reluctance to sing the national anthem, the world's greatest footballer's ethereal talents dissipate when his country needs him the most.
It is agonising for me to watch Argentina play, especially over the last two years, during which a shabby defence, a lacklustre attack and a confused management have contributed to Messi being sidelined with ease by many mediocre teams. My heart constantly throbs with anxiety whenever Argentina have the ball, for the fear of lost possession and a potent counter-attack from their opponents is always on the cards. When Argentina have to defend for long periods, I resign myself to the possibility of the net bulging sooner rather than later, my condition about as hapless as Messi's on the halfway line. When Argentina is in dire straits, Messi is largely peripheral, often pedestrian in his approach. It is almost as if the man who casts spells on defenders for his club is bewitched into a paralysed afterthought for his country. It is not that Messi does not play with passion for Argentina, his love for his motherland — notwithstanding the critics — has been on display several times. His tears and his pain, visible thrice in consecutive final defeats between 2014 and 2016, testify to his desperation to taste victory with Argentina. But in the absence of a coherent structure, Messi flounders more often than not for his national team, being reduced to a genius in need of a genie.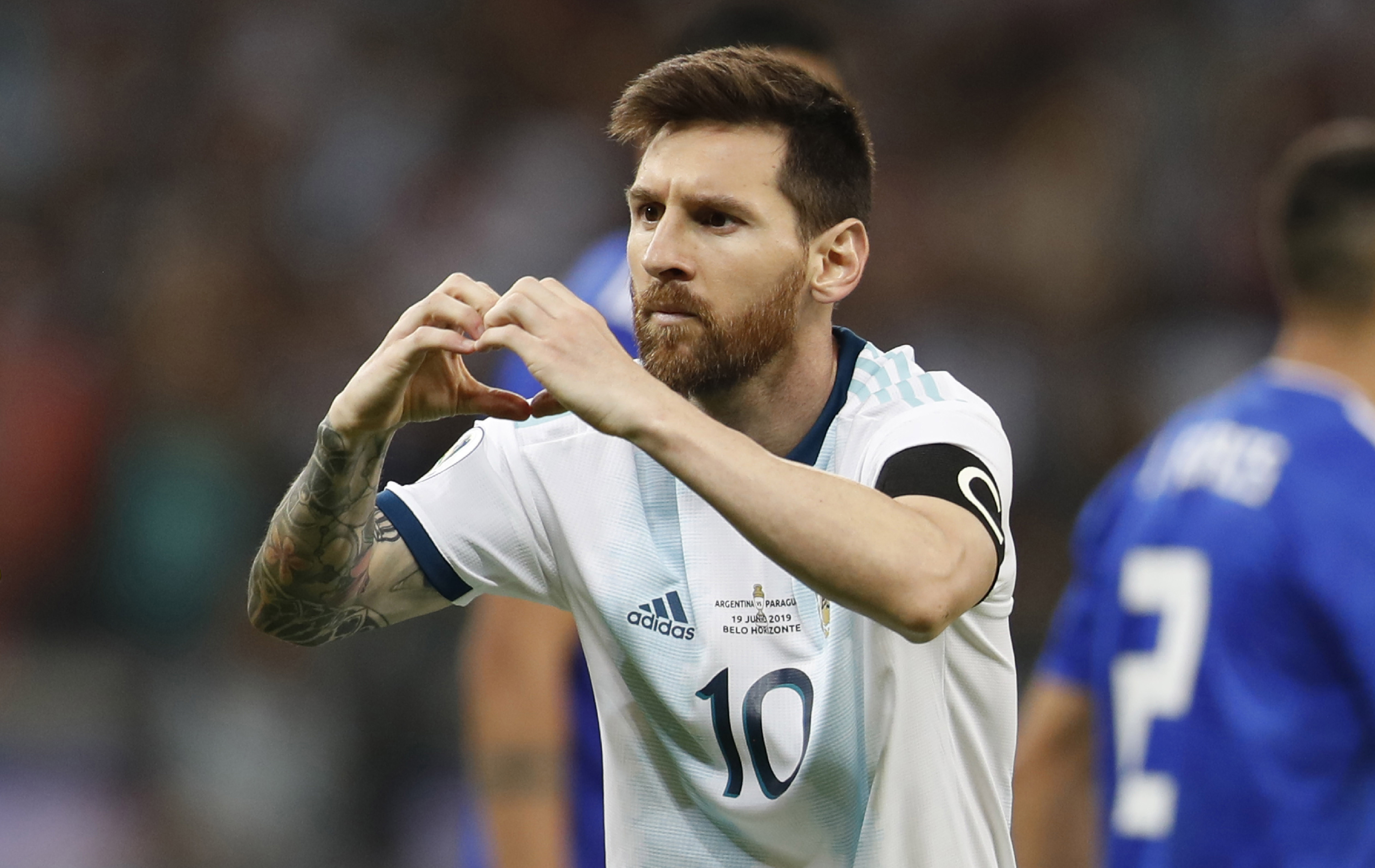 Leo Trivia
No player has scored more goals for Barcelona or Argentina than Messi.
He is the only player to have scored and assisted in six different club competitions in the same calendar year, a feat he registered in 2011.
La Pulga, as he is fondly nicknamed, Messi racked up an astronomical tally of 91 goals for club and country in 2012.
Messi has won a record six European Golden Boots, the most in history and a record five Ballons d'Or, a record he shares with Cristiano Ronaldo.
He is the solitary footballer to have scored 40 goals or more in 10 consecutive seasons (since 2009-10).
Messi leads the virtual world of football, too, with a total of 10 features on the covers of gaming franchises like EA Sports' FIFA and Pro Evolution Soccer, more than any other player.
Leo first met his wife and the mother of his three children Antonella when he was five years old, back in his native Rosario.
Messi is a huge fan of the Milanesa Napolitana, a speciality of Argentine cuisine, and can be seen frequently sipping a South American drink called Mate, which is rich in caffeine.
The Argentine genius wants to end his playing days as a professional for his boyhood club Newell's Old Boys.
Messi has a habit of playing with wet hair. He also used to throw up regularly before big games, out of anxiety, something he has fixed since revamping his diet in mid-2014.
A BROKEN CHAMPION
Watching Messi repeatedly try and repeatedly fail for Argentina makes me ponder over some key questions. Does he try too hard? Do the demands of playing for one of football's proudest and most ambitious nations affect his psyche? Is he used to losing for his country just like winning is a habit for his club?
There are, undoubtedly, technical and strategic reasons why Messi cannot replicate his club dominance at the international level. Having said that, a substantial portion of football fans and critics are adamant that Messi must win the World Cup in order to be considered as the best player to ever lace up a pair of boots. I, for one, do not believe that. Of what I have seen of football, I know that Leo, for me, is peerless. And yet, even then, I pine for Messi to lift a cup (if not the World Cup) for Argentina, as my eyes have dreamt with his for over a decade, imagining what increasingly looks impossible.
This year's Copa America has been another example of the trauma Messi and Co. has had to endure internationally. A familiar script is repeating itself in Brazil, and a despondent Argentine skipper once again does not have the solutions to his team's woes. No matter the struggles now, I know that a few months later when the club season gets underway, Messi will be back to his dazzling best, spearheading another Catalan charge for domestic and continental supremacy. This is how it has been with Messi, and this is how it seems it will remain. In between spells of a thriving connection at Barcelona, Messi is all but destined to crawl back into the suffocating environment of Argentina, proving perhaps that even the best of us are impelled to go back to a toxic relationship, out of a loyalty that defiantly consolidates itself with every challenge.
Will Messi ever break his duck for Argentina? Will his powers wean for Barcelona? For now, the answer is a resounding no on both counts, an answer I am accustomed to. For all the dizzying heights that an apparently extraterrestrial Messi takes me to on a weekly basis for Barcelona, he returns for Argentina every summer to remind me and the rest of the world that he, too, is fallible, he, too, is human.