A candid chat with Delhi boy Kabir Kohli
He is the first Indian to be invited to the trial of FC Bayern Munich B Team goalkeeping position
Sourced by the correspondent
---
Published 02.12.21, 02:22 AM
|
---
Kabir Kohli, all of 21, is the 'first Indian to be invited for the trial of FC Bayern Munich B Team goalkeeping position'. While the first day of trial was taken by Jaroslav Drobny, head, goalkeeping coach, Bayern Munich B Team at Bayern Munich, the next day trial was taken by Tom Peter Starke, head of Bayern Munich B Team and Youth Teams at FC Bayern Campus in Munich. The Sudeva Delhi FC find tells The Telegraph what his takeaway is and his dreams for the future.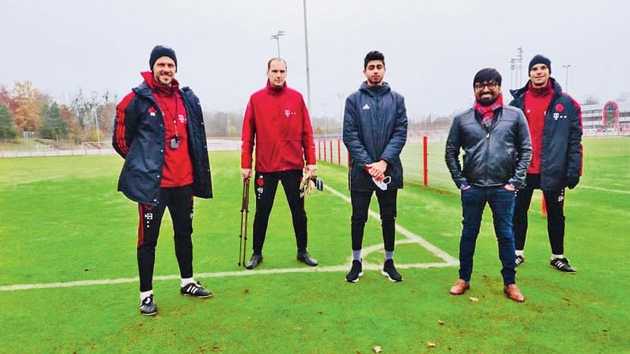 Congratulations Kabir. Tell us how it feels to have got this opportunity…
It was a really good opportunity for me to understand the mentality of German players and coaches and that too at one of the best football clubs in Germany. What I've learned about them is that they're very strong-minded. For them their profession is everything. They're really focused.
What was your initial reaction?
I was very surprised. It almost felt unreal. I was in Calcutta at that time and I immediately called my parents. They took a pause, congratulated me and told me that now I need to focus more than ever. 
What has been the experience like?
I learnt a lot of new things in very less time. The coaches taught me a few new things, which made an immediate impact on my game.
Did you always want to be a footballer? What do your parents do?
I started by playing cricket, so the answer is no. I didn't always want to be a footballer.
How old were you when you first kicked a ball?
I started playing football at the age of 14. At that time I never thought I'd be able to play at this level and get an opportunity this big. As a 14-year-old, I never believed that this could happen.
Why did you want to become a goalkeeper?
I was taller than the other kids who used to play with me. So one day my coach asked me to become a goalkeeper and yeah, that's where it all started.
Tell us about your football dreams?
I want to play at the highest level possible. I really want to represent my national team.
Sudeva Delhi FC has played a crucial role in your journey so far…
Sudeva is where I started playing football. They've groomed me to become what I am today.
Who are your favourite goalkeepers?
David de Gea — he's my favourite without any doubt. During his first season with Manchester United he made a lot of mistakes... he came in as a young goalkeeper who made quite a few mistakes but improved and improved and improved. He became this unbeatable goalkeeper at one point. So even after all his failures he became one of the best goalkeepers in the world. This is what motivates me.
Your all-time fave footballers...
I really like Messi because of the magic that he produces on the ground. His consistency on the field says everything.
More about the Delhi lad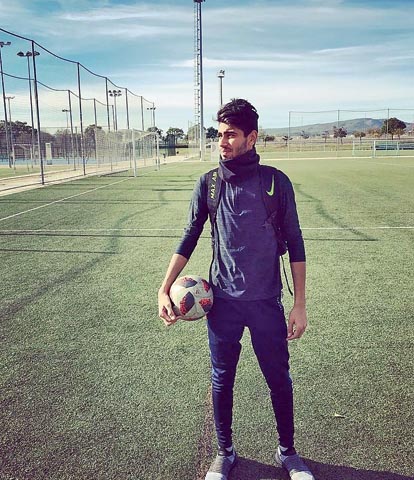 • Scouted by: Sudeva Delhi FC, in 2015
• Played for the Olimpic first team in 2018. Kabir is one of the first three Indians to play in the 3rd Division Spanish Football club, CD Olimpic de Xativa in 2019
• Went to Summer Fields School, Greater Kailash Part 1
• Is pursuing graduation in sports science from Mumbai University