Over a billion dollars for two new IPL teams
Calcutta-based RP-Sanjiv Goenka Group picks up the Lucknow team for Rs 7,090 crore, while Irelia Company Pte Ltd bids Rs 5,625 crore for the Ahmedabad franchise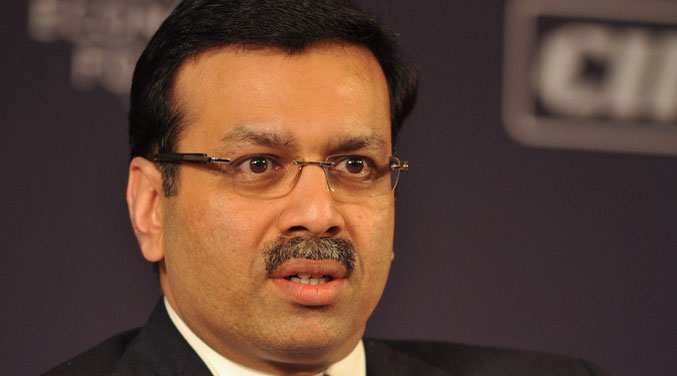 Sanjiv Goenka
File picture
---
Calcutta
|
Published 26.10.21, 02:14 AM
|
---
Pandemic? What pandemic?
An eye-popping $1.7 billion or Rs 12,715 crore was committed by two investors to buy two new teams of the Indian Premier League (IPL) on Monday in Dubai.
The Calcutta-based RP-Sanjiv Goenka Group picked up the Lucknow team for Rs 7,090 crore while Irelia Company Pte Ltd, an arm of private equity firm CVC Capital Partners, bid Rs 5,625 crore for the Ahmedabad franchise.
RPSG Ventures Ltd, a BSE-listed company under Sanjiv Goenka, and a few other entities owned by his family will pay the amount to the Board of Control for Cricket in India (BCCI) over the next 10 years.
Sources said Goenka was the top bidder for both the Lucknow and Ahmedabad franchises.
RPSG's bid was nearly 40 per cent higher than that of the competition but the top management contended that the offer made business sense. Besides, the franchise owner is likely to get at least Rs 390 crore from the BCCI for the next five years.
The franchisee will get the money from the BCCI as a share from various rights, notably TV broadcast, digital broadcast and in-stadia advertising.
"The net outgo will at most be Rs 310 crore a year. But then there are many other avenues to monetise the business," an RPSG official said, adding that the net present value of the franchisee was Rs 2,300 crore.
Sources said a Bollywood power couple had approached Goenka a few days ago to partner him in the venture. No deal has been sealed so far but they could still pick up a minority stake in the business with the control remaining with RPSG, the sources said.
The RPSG official said there was no lock-in period should the franchise owner want to sell a stake. But Goenka is not looking to monetise before three to four years, the sources said, adding that he expected the enterprise value to go up to Rs 10,000 crore by then.
The official underscored that CESC, the power supplier and the flagship of the RPSG Group, would not bankroll the IPL venture. "CESC, Spencer's, Philips Carbon Black, Saregama… none of these companies are going to be part of it," he added.
Even though headquartered in Calcutta, RPSG has a presence in Uttar Pradesh. It supplies electricity to Noida, and Spencer's store count in Uttar Pradesh is the retail chain's second highest in a state after Bengal.