Weild racquets, win trophies, unlock stadiums
The game is swipe-based and very different from the other tennis games in the market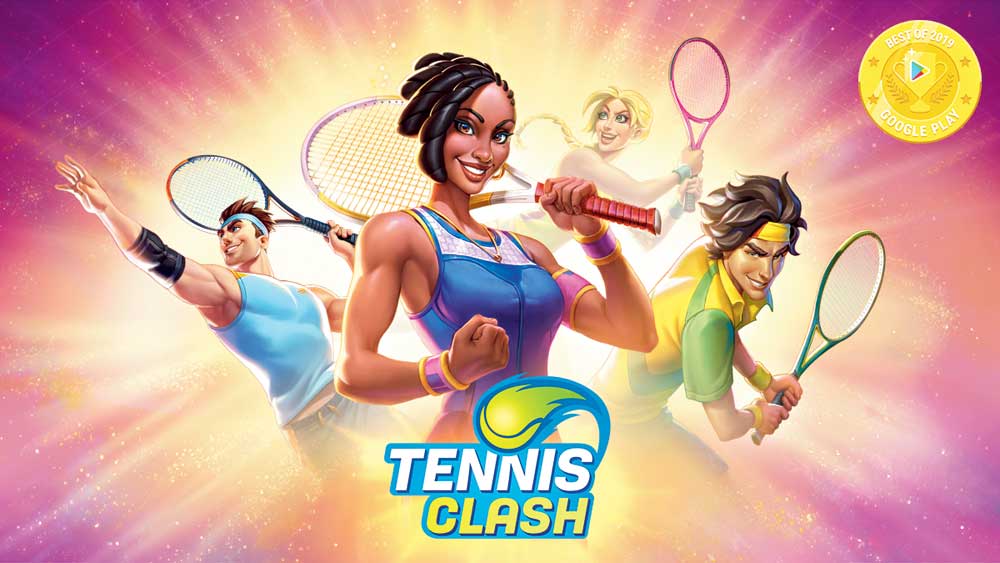 ---
---
A sport, any sport, has the ability to thrill and entertain. This is especially true for fans. And the best gift for a sports fan would be the opportunity — and ability — to play it whenever she or he feels like it. Tennis Clash is one such game. It beautifully captures the essence of tennis with all its ups and downs and makes this accessible to anyone who has a mobile phone.
The game is swipe-based and very different from the other tennis games in the market that rely on buttons for direction and hitting. What this game does differently is that it takes in the user's inputs through taps and swipes and delivers a uniquely intuitive experience. The direction and speed with which you hit the ball is directly dependent on the direction and difficulty of your swipe. Even after swiping, there is no guarantee that the ball will fall exactly where you want, just like in an actual game of tennis.
The system is smart enough to detect what shots would be difficult based on your position on the court and the direction of your swipe. This makes it feel like a real tennis match. And you don't blame the game for missing your shots. The controls are easy to understand but difficult to master. As one plays the game, he or she develops his or her own style. This online multiplayer game pits you against other real players. To enter a game, you have to bet a certain amount.
If you win, you get back double the amount. This drastically increases the stakes of every match. As you play matches, you get trophies that unlock different stadiums. In the higher stadiums, you get to bet larger amounts but you will also meet more skilled opponents. Just like you lose coins, you also lose trophies if you lose a game. This can increase the time you take to progress to the next stadium.
As you keep playing, the mobile game provides you avenues to upgrade your strength and speed too. Players can upgrade their racquet, head band and grip, among other things.
A unique aspect is that the strings on the racquet you use for playing are consumable and deplete with each match. You can also buy different types of strings that each give a unique benefit. The player gets all of these through bags that they earn after every match. This system is taken from Clash Royale and ensures that you keep coming back to the game to collect your bags.
VERDICT: Tennis Clash is a breath of fresh air for sports-based games. It reinvents the core swipe mechanic and makes the game of tennis feel very intuitive. The graphics and art are also spot on and ensures that it appeals to players of all ages. The game can get difficult as you progress because you are pitted against increasingly difficult opponents. However, if you love the competitive nature of the sport, you will love Tennis Clash. I would give it a nine out of 10 rating.