Vivo hits all the high notes with its camera system on X70 Pro+
Looking at the configuration of the camera, in Vivo's crosshairs is Galaxy S21 Ultra 5G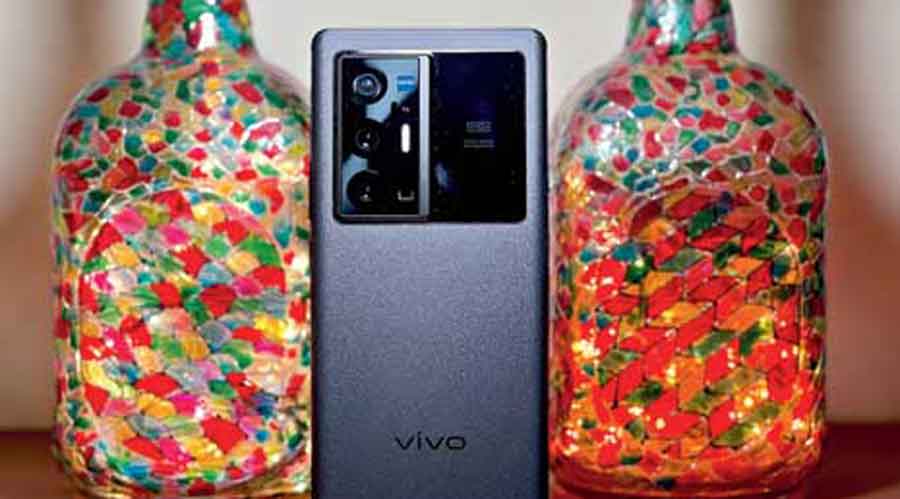 Vivo X70 Pro+ takes photography to a new level on Android phones.
The Telegraph
---
Published 18.10.21, 11:28 PM
|
---
Before the year in tech slowly winds up, Vivo has managed a photo finish among Android phones, making the race for next year an interesting one. After delivering one fantastic-looking device after another, the company has come up with the premium flagship phone, X70 Pro+, which is not just a spec monster but a camera bigwig that plays it to the bone with Samsung Galaxy S21 Ultra 5G as well as a few features of the iPhone 13 series. Is it only the camera that shines? Read on.
Powerful and capable snappers
Let's get the obvious department out of the way — camera. I was sceptical to see Zeiss branding on the phone since that usually points to brand-related give and takes, offering customers very little. OnePlus is a case in point where Hasselblad has been roped in to offer improvements that the company could have offered anyway. Here it's different. Zeiss has worked closely with Vivo and the famous Zeiss T* coating covers all the camera lenses. It's an expensive element that reduces the blue tinge that mars photos taken on most phone cameras as well as control flares that can kill a perfectly good shot. The science behind Zeiss T* coating is complicated, so it's suffice to say that any picture taken using the X70 Pro+ will have very little ghosting when shooting at night (or otherwise).
Looking at the configuration of the camera, in Vivo's crosshairs is Galaxy S21 Ultra 5G. What you get is a 50MP + 48MP + 12MP + 8MP set up with a twist. The 48MP ultra-wide camera has gimbal-like stabilisation while the 12MP telephoto offers 2X optical zoom while the 8MP periscope telephoto snapper has 5X optical zoom, which is a tad lower than Samsung but the results are comparable.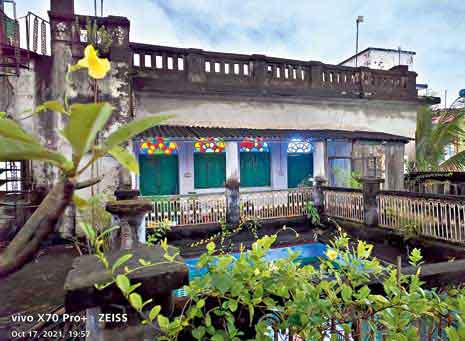 The main shooter — packed with Samsung GN1 sensor — offers excellent photographs, with plenty of HDR details. What sets the camera system apart is Vivo's custom-developed V1 chip, which lets you look at a real-time preview of how the camera system will process Night Mode shots, allowing you to frame it better (it also helps reduce noise and make videos appear crisp). So goodbye to trial-and-error night shots. Photos come out crisp under bright sunshine and at night, miracles happen when you turn on Night Mode. Even in the toughest of lighting situations — like at a very dimly-lit pub — you will come away with usable shots. I tried shooting on an overclouded night with very little in way of light and was pleasantly surprised. The only downside: the shots may not be reflective of a night-like situation. There is little to complain on the ultra-wide angle mode except that at night, colours tend to be warmer than they usually are. There is also optical zoom, so you will get clear pictures on most occasions.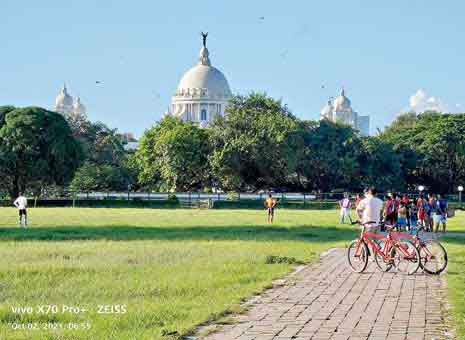 Coming to video, the phone can shoot at 8K resolution but more importantly, it can shoot ultra-wide angle videos at 4K@60fps. Results are absolutely stunning (I shot very little in 8K) with enough dynamic range and the sky didn't appear overexposed. About gimbal stabilisation, I am divided over the feature. Shots taken on the phone are simply too stable and doesn't mimic real-world conditions. Now, this can work well for most vloggers but it's a matter of personal choice. Another quibble is zooming in/out while shooting videos. There is a jerk in the footage as you continuously zoom in or out. The smoothness of the iPhone is not there. More nitpicking: microphone. Voices come out good but not as clear as on Mi 11 Ultra. Yet, there's no denying that the camera on the X70 Pro+ is among the best.
And the other things….
Powering the device is Qualcomm's Snapdragon 888+ processor, which is the most powerful you can get at the moment on Android phones. Combine this with speedy LPDDR5 memory and UFS 3.1 storage… and what you get is a device that's future-proofed. There was hardly any problem playing the most resource-hungry titles — zero overheating and what you get is a sustained performance. It's no point throwing benchmarks at you because the scores are top-notch. Where points can be deducted is bloatware. Agreed that most of them can be deleted but why put them in the first place, especially given that it's a premium device.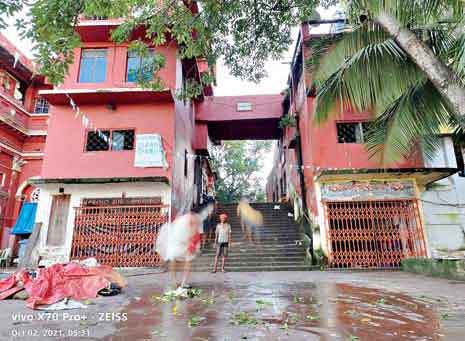 The phone comes with a fantastic 6.78-inch E5 AMOLED LTPO display with 120Hz refresh rate, so nothing unusual to report on that front. And even though the battery is just 4,500mAh, it easily gives around six hours of screen-on time even after taking the device through strenuous tasks. It allows 55W fast-charging and 50W wireless charging.
And the design: It's undoubtedly a big, heavy phone (213g) but you won't feel it. There is edge-to-edge display, which is a reminder of older Samsung flagship phones. At the same time, I didn't have issues using the phone with my chubby fingers. The camera bump though large, is well curved and to balance out the module there is a "ceramic cloud window", which frankly does nothing much but add to the design.
Should you buy it?
Absolutely. If you want to switch over from any other Android brand, this is a perfect phone. The FunTouch UI didn't bother me at all though I don't use Vivo as my full-time device. There is IP68 certification and a nice looking cover inside the box. Vivo hits all the high notes with its camera system on X70 Pro+. And it's also a device meant for spec-geeks.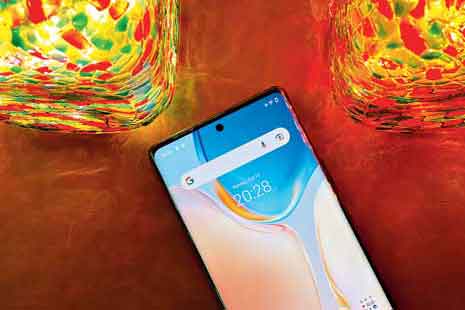 At a glance
Device: Vivo X70 Pro+
Price: Rs 79,990 (12GB+256GB)
High notes
⚫ Zeiss T* coating on all the lenses
⚫ IP68 rating
⚫ Excellent night photography
⚫ Gimbal-like stablisation on the ultra-wide lens
⚫ Good choice of filters
⚫ Supports 55W fast-charging and 50W wireless charging
Muffled notes
⚫ Zooming in/out while shooting videos could have been smoother