Where to find your music…
Look beyond the mainstream music and podcast streaming services to spice up leisure time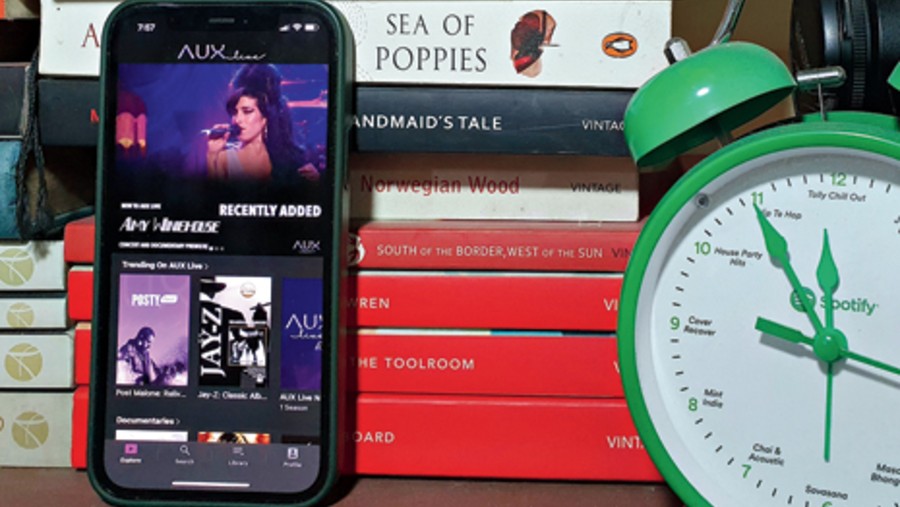 There is Apple Music and Spotify but for a tailored experience, there are plenty of other services.
Picture: The Telegraph
---
Published 19.04.21, 02:08 AM
|
---
Radio Dismuke
The Internet can drown one's ears in nostalgia. Beaming up from Fort Worth in Texas, Radio Dismuke is where music from the 1920s and '30s resides, entertaining a generation far removed from the era of Great Depression, which was preceded by the roaring 20s. Backed by Early 1900s Music Preservation, which believes in bringing "forgotten music and performers of the past to the attention of new and appreciative modern audiences", it is one of those digital stops where the likes of Duke Ellington, Benny Goodman and Marlene Dietrich keep the action rolling. It will probably help to enjoy such top-quality music over a glass of wine.
Soma FM
What started as a micropower radio station in San Francisco, moved to the Internet a year later. What you get is a selection of well-curated channels, which is the need of the hour. Moving freely between reggae and ska to UK synthpop, mellow rock and electro-pop, there are 30-plus unique channels to choose from, all listener-supported, commercial-free. If it helps, SomaFM started broadcasting from San Francisco's South of Market underground club area, known also as SoMa.
RTE Junior
There are only a handful of podcasts meant for children and the same goes for playlists on major streaming services. Quality can be an issue. But not on RTE Junior, which has been around for a long time, presenting content that can engage children for hours and parents wouldn't really mind it. From a bit of classical music to the music show titled Musical Chairs and a slew of story-themed programmes, the station is always lively.
Fip
France Inter Paris, or Fip, is a radio network that was founded in 1971 and is still going strong. Free of advertisements and keeps DJ chitchat to a minimum, there is a surprisingly good mix of music — Afrobeat to classical, Motown to blues. It's not just a great source for great music but for knowledge. Fip inspires listeners to look up artistes and their work; it improves one's repertoire of music listening.
KEXP
Thing of Seattle, think of Nirvana, Pearl Jam, Soundgarden and Fleet Foxes. Public radio station KEXP, which is based in Seattle, has been airing great music for 49 years now, indie rock to alternative. Very well curated, the station gives the feel of the music scene at present. There is also a selection of live performances and during the pandemic it has had a great run with the Live At Home series. KEXP is about cool vibes.
AUX LIVE
A paid service and not very inexpensive compared to other streaming services available in India. Nonetheless, the content that's available is absolutely top-notch. What you get is an amazing selection of live concerts and documentaries covering a range of genres. You can enjoy the service on your phone or using the browser. From watching Tupac: Live At The House of Blues to Nirvana: Classic Albums, Post Malone: Relive PostyFest to Isley Brothers: Summer Breeze — Greatest Hits Live, you will get your money's worth.