The worst tech gifts we give
Consider this as a guide to steering away from presents that end up in landfills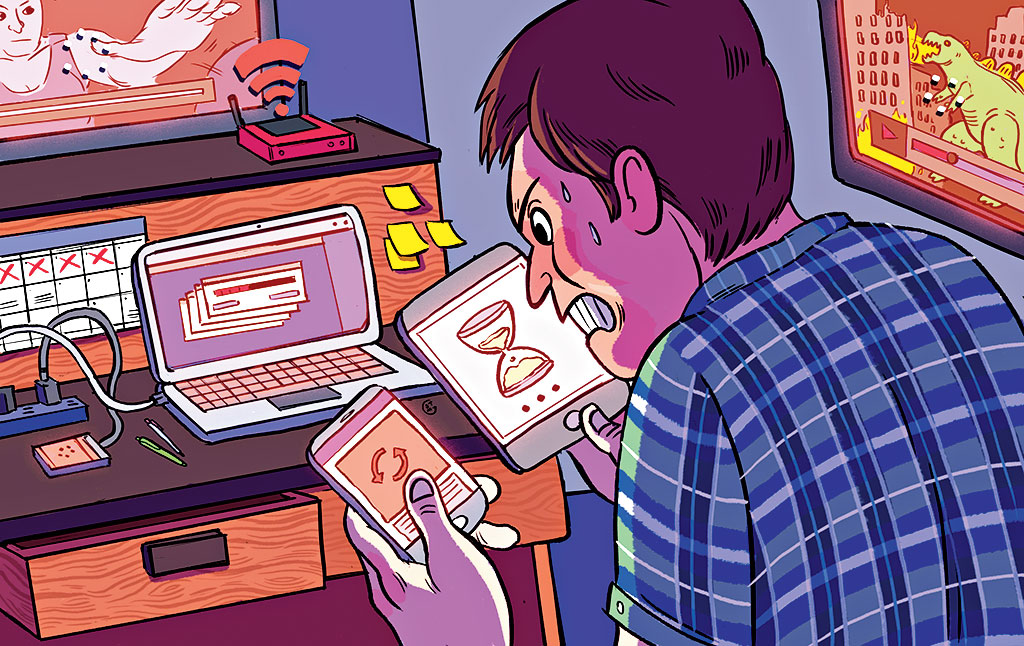 This year, we are rounding up the worst tech products we often see presented as holiday gifts.
(Tom Grillo/NYTNS)
---
Published 22.12.19, 02:13 PM
|
---
I will never forget the worst holiday gifts I have received over the years. Among them: A tech-accessory holder that lives between couch cushions. Countless Best Buy gift cards I never used. (More precisely, they were a bonus for Best Buy shareholders.) And the Chopula, an oddly shaped spatula designed to flip and chop food.
This year, we are rounding up the worst tech products we often see presented as holiday gifts. Consider this as a guide to steering away from presents that end up in landfills.
Power accessories
Power chargers and battery packs make popular gifts because they are theoretically very useful.
Just about anyone and everyone owns a mobile device and could use extra juice throughout the day.
But it's too bad that not all power accessories are created equal.
Some charging cables from obscure brands fray easily or are slow at replenishing your phone. In rare cases, poorly made battery packs have the potential to explode. More often, battery packs are just frustrating to use: Over the years, I've tested many battery packs from unknown brands that were bulky and couldn't recharge my phone even once.
Kitchen appliances
Manufacturers are now making nearly every electronic appliance "smart" by adding an Internet connection or a Bluetooth connection so it can wirelessly talk to your phone. These features usually drive prices up, tend to be glitchy and won't help people cook better food. Smart kitchen appliances like the June Oven and WiFi crockpots fall into this category.
"Cooking is largely too hands-on and sensory based to make smart appliances all that useful," said Marguerite Preston, the senior kitchen editor of Wirecutter.
Tablets
Plenty of children ask their parents for tablets, and a popular holiday gift has been Amazon's cheap Fire Tablet. For $50, it's a cost-effective solution to keeping kids' hands off your fancy tablet.
But let's be frank. For anyone who wants a tablet for work and play, the Fire is inadequate. It's sluggish, the colours don't look good, and it's tied to Amazon's ecosystem, which is focused on books and entertainment.
Networking gear
Networking gear like routers is essential for connectivity in a home. But one of the worst gifts you can give is the type that creates headaches for the recipient. There are plenty of expensive WiFi routers that tech professionals love to geek out about, but for most of us, the devices are extremely confusing to set up.
Audio gear
Like power accessories, audio gear — such as earphones and speakers — varies in quality. Bad earphones sound crummy and can damage people's hearing. And many Bluetooth speakers sound as if they are playing music from a tin can.
Gift cards
These are a borderline thoughtless gift, and the worst ones confine your loved ones to buying from a narrow set of products that they may not want. I mentioned Best Buy gift cards earlier as an example; I never want them because as a person who is constantly testing new gadgets, I have no space for more. I would throw in Apple's iTunes gift card in this category. Apple has phased out iTunes as a service. iTunes isn't a cool brand anymore.