The world's pharmacy
India is in the news for supplying a bulk order of hydroxychloroquine or HCQ to the US. Will this be a turning point for our generic drug industry?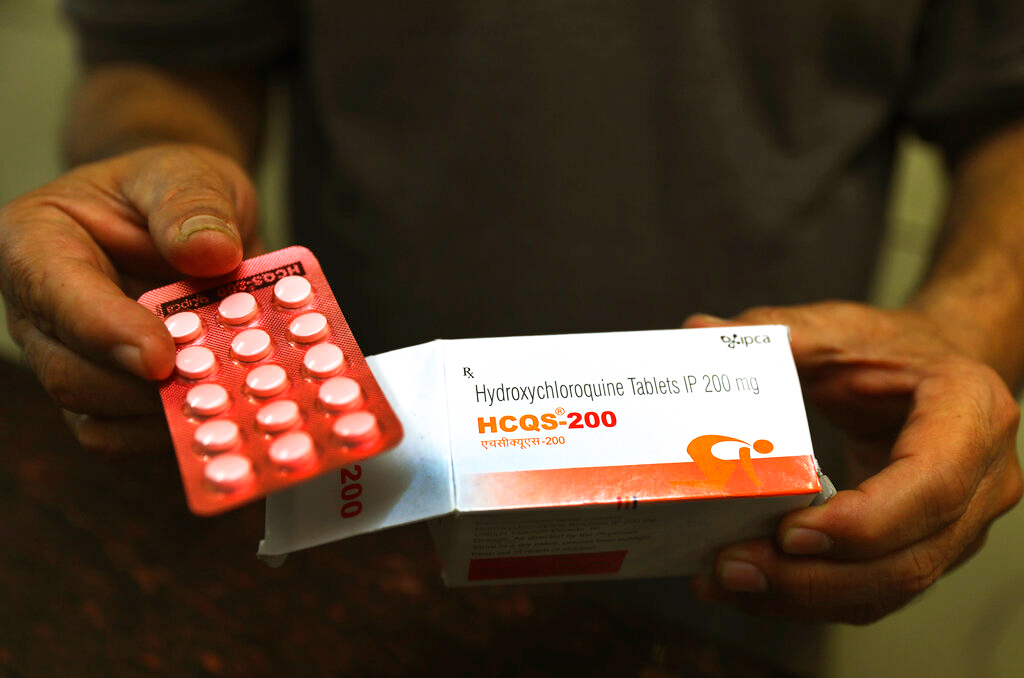 India dominates the generic drugs market; it exported $17.3 billion worth of drugs in 2017-18
(Pic: Shutterstock)
---
Calcutta
|
Published 19.04.20, 08:39 PM
|
---
India, one of the largest producers of the anti-malarial drug hydroxychloroquine (HCQ), has suddenly turned into the world's saviour. This generic drug is being used to combat the Sars-Cov2 virus and is, therefore, hot property. US President Donald Trump has called HCQ a "game changer". India has earlier drawn praise for supplying generic medicines to African and Latin American countries on humanitarian grounds. Here's a primer on our generic drug industry.
What exactly is a generic drug?
A generic drug, according to the US Food and Drug Administration (FDA), is a medication "created to be the same as an existing, approved brand-name drug in dosage form, safety, strength, route of administration, quality and performance characteristics". Generic medicines are supposed to use the same active ingredients as brand-name medicines and work the same way. Every drug has a generic name; most however, are marketed under a brand name. For instance, the generic drug HCQ is sold under brand names such as Plaquenil and Hydroquin. The World Health Organization defines generic medicines as those "produced without a licence from the innovator company when the patent or other market exclusivity rights on the innovator product has expired".
Which country manufactures the most generic drugs?
India dominates the generic drugs market; it exported $17.3 billion worth of drugs — nearly 20 per cent of the global market — in 2017-18. It exports to the US, South Africa, Russia, the UK, Brazil, Nigeria and the European Union, among others. India's ability to produce affordable generic drugs has led to its reputation as the "pharmacy of the world".
Are Indian generic drugs as effective as those manufactured in the US or Europe?
Dr Arindam Basu, professor of epidemiology and evidence-based health at the University of Canterbury in New Zealand, believes that as medications are expected to go through quality control and evaluation by drug regulators such as the FDA, it is reasonable to believe that generic drugs manufactured in India are as effective as those manufactured in the US. According to a systematic review and meta analysis of 38 studies in the Journal of American Medical Association, "there is no evidence that supports the notion that brand-name drugs used in cardiovascular disease are superior to generic drugs". However, in her book Bottle of Lies: Ranbaxy and the Dark Side of Indian Pharma, US-based investigative journalist Katherine Eban alleged that many Indian generic drug manufacturers compromise on quality encouraged by lax drug regulations in the country. Her investigation was based on 20,000 FDA documents and interviews with over 240 people, including whistleblowers working in Indian drug companies. The Indian drug manufacturers as well as the government have vehemently denied her account.
Why are Indian generic drugs so cheap?
When a company develops a new drug, it typically receives a patent for 20 years. During that time, other pharmaceutical companies cannot sell this drug without its permission. That is how companies recover the huge costs of research and development — ranging from $1.5-2.4 billion. Once the patent expires, other companies may sell the compound as a generic drug. Since Indian companies that sell generic drugs have much lower research and development costs, they can produce it at a lower unit cost, sell it for less and still make a profit.
Does India manufacture the largest amount of HCQ?
India manufactures 70 per cent of the world's supply of HCQ, says Sudarshan Jain, the secretary-general of the Indian Pharmaceutical Alliance (IPA). The country has a production capacity of 40 tonnes of HCQ every month, implying 20 crore tablets of 200mg each. Ipca Laboratories, Zydus Cadila and Wallace Pharmaceuticals are the top companies manufacturing it. Recently, the Union ministry of health and family welfare reportedly placed an order for around 10 crore tablets of HCQ with Ipca Laboratories and Zydus Cadila.
India is accused of reverse engineering novel drug molecules. While that is illegal because it infringes patents, such drugs — especially those used to treat HIV/AIDS — have saved millions of lives in Africa and Latin America. Is it correct to say Indian drug companies do not follow ethical practice?
The debate seems to be between the ethics of withholding available treatments due to affordability and patent restrictions versus legal implications of "reverse engineering" and deception. "This is the domain of ethicists and legal experts," says Dr Basu but adds that one must also consider whether it is ethical to withhold effective treatment for financial reasons only. "On the other hand, from the perspective of the pharmaceutical manufacturing company, one can argue whether it is justifiable to 'reverse engineer' a product of innovation, research and development without due process and payment," he adds. All companies are not like Cipla which produces cheap drugs for HIV/AIDS patients in poor countries for the greater common good.
Will the bulk HCQ export to the US help India regain the trust of drug manufacturers in the West? Will it help India become the world's top drug manufacturer?
While this does present an opportunity for Indian pharmaceutical companies to expand their markets, much will depend on how effective — and harmless or otherwise — HCQ is in this particular instance. The possible treatment candidates of Covid-19 are many and still being worked out. The effectiveness of HCQ has not yet been established; it is not even approved for treatment everywhere. "Only if safer and effective treatments develop and are used may India stand to gain," says Dr Basu.
If, as a result of this pandemic, the uptake of generic pharmaceuticals increases then India as a favourite exporter will have a market advantage. This cannot, however, be predicted as yet.
Whether India will become the "world's top drug manufacturer" will depend on the emergence of the pharmaceutical market post Covid-19. A stronger emphasis on comparative effectiveness research, cost-effectiveness analysis and greater focus on public health in both the US and Europe, with favourable attitude towards prescription of generic medications and less competition in the field may help India's case.