All about Audio-Technica's headset ATH-102USB
In 2022 it's as relevant a gadget especially for those who are working from home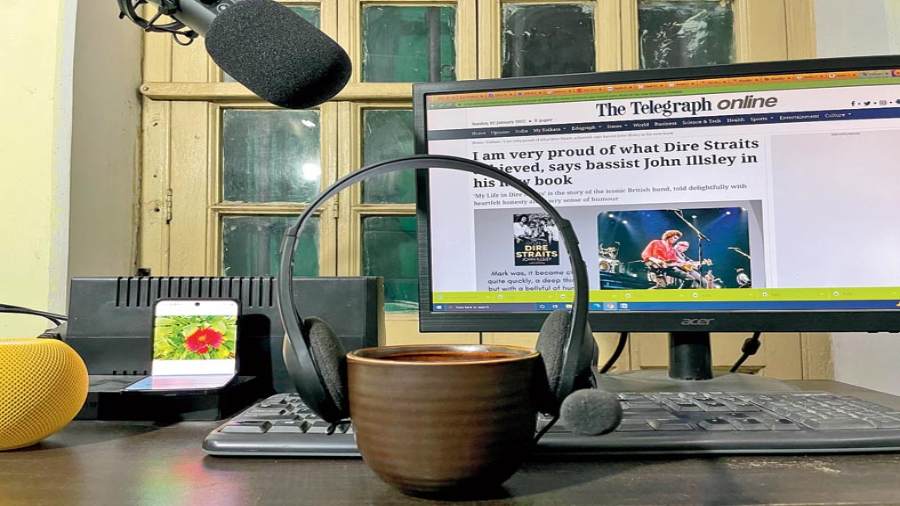 Audio-Technica's ATH-102USB is ideal for making conference calls for long hours.
---
Published 04.01.22, 04:59 AM
|
---
At times we forget the simple gadgets that make life easier; these are gadgets that we are aware of but somehow don't always consider while making a purchase-related decision. Take the case of Audio-Technica's ATH-102USB, which is basically a USB headset. It's can't get simpler than this, yet in 2022 it's as relevant a gadget as it was in 2020 and 2021, especially for those who are working from home (yes, most of us).
Audio-Technica is the go-to brand for excellent turntables, top-notch microphones and, of course, a range of headphones. A more powerful brother of the single-ear ATH-101USB, what you get here is a microphone that's ideal for working from home (or studying from home) with excellent sound quality.
Lightweight to the point that I didn't even feel it was on my head after several hours, the dual-ear USB headset comes with well-designed earcups that offer high-quality sound for calls, meetings, music, games, conferences and much more. To keep the weight in check, the headset is made of plastic but it doesn't look cheap and there is a minimalistic feel to it. On the 101USB, the microphone arm can be maneuvered more because it's a single-ear headset but what I wanted is stereo sound, which the 102USB offers.
The USB-A output fits most devices but to make life easier, the company has included USB-C adapter to ensure you can use the device with computers, phones, laptops and a range of devices.
The most important feature is sound, which is absolutely stunning. Even at 40 per cent audio level, audio output is free of quibbles. There is no noise cancellation on the earcups, which is actually good because this is more of a work-from-home solution and I would like to hear what's happening around me. Where the 102USB scores higher is the microphone, which features noise-cancelling technology and listeners on the other end are able to hear me crystal clear. The 30mm driver on the headphones is enough for everyday usage and this can well become my everyday solution for conference calls. There is a handy controller which can be used to turn the microphone on or off, besides a volume dial.
What I like most about the headset is the no-nonsense tech that has gone into it. Most brands are innovating but somehow forget to put out something that's easy to use and for practical usage. Second, brilliant sound and microphone quality.
Yes, brands are coming up with brilliant tech solutions for the work-from-home crowd but, at times, what we need are simple solutions and that's exactly what Audio-Technica's ATH-102USB offers. AT A GLANCE
Device: Audio-Technica's ATH-102USB
Price: Rs 2,399 (Amazon.in)
High notes
l Lightweight and can be used for long hours
l Excellent speaker and microphone quality
l Easy to use