The bad ad in my Face
Surit Doss answers your tech queries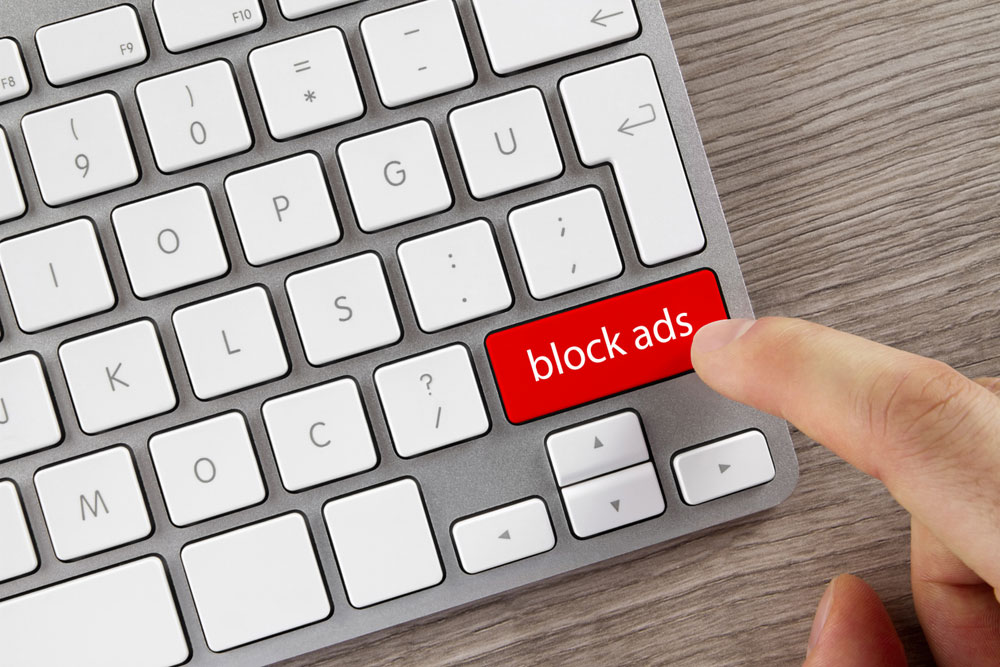 Get the AdBlock extension for Chrome or Firefox.
(iStock)
---
Published 13.01.19, 12:00 PM
|
---
Is there a way to block advertisements and sponsorships that frequently display on my Facebook wall?
Trilochan Singh
Facebook earns its money from advertisements and banners; there is no way it is going to surrender that right. However, you can make it a little easier for yourself by at least seeing advertisements that you would not mind being displayed.
On your browser, go to https://www.facebook.com/ads/ preferences/edit. Here you can choose ads that interest you from business, entertainment, travel, hobbies and more. Sometimes ads are shown because the advertiser or their partner shared a contact list where your name was included. You can opt out of these ads too by clicking on "Advertisers".
When you made your Facebook profile, you revealed certain details about yourself. Advertisers often try to reach people based on your education, school or where you work. You can control that by going to the "Your information section". Go to "Ad settings" and set the parameters to "not allowed", "not allowed", "allowed" and "no one" respectively, to see minimum ads. You can hide ad topics such as alcohol, parenting and pets and also suggest the subject of ads that you do not wish to see.
These changes should give you more control over the ads you see. In addition, get the AdBlock extension for Chrome or Firefox. You could also try out Greasemonkey, which is available as an add- on to Firefox.
Change config
Every time I open my browser, it goes to the Tata Docomo broadband website. The problem is common to all browsers and very frustrating.
N.K. Tiwary
This happens because your modem is configured that way. To change it, log in to the modem admin panel by typing 192.168.1.1 in your browser's address bar. Enter the username and password to enter the modem settings panel. The default username and password is usually admin for both.
Go to the "Advanced" tab at the top and click on "URL Redirect" on the left panel. This will open the "URL Redirect Configuration" window where you will see that the "URL Redirect Capability" has been enabled. Just disable this and apply the changes. The modem should restart and you will no longer be directed to the Tata Docomo page.
Time to update
When I play a YouTube video on my Oppo F1s phone, I get an error message saying "DF A8'H, Default Error". Why does this happen?
Vandana Singh
This often happens if you are using a faulty BSNL SIM card. If your provider is BSNL, you should get the SIM replaced.
If you are using some other SIM card, go to "Settings" and navigate to "Apps". Find "Google Play Store" and tap on "Uninstall updates". While there, go to "Storage" and clear the cache. You have to do the same for Google Play Services and the YouTube app. When you are done, restart the phone and go to Google Play Store—My apps & games and download all pending updates. This should fix the error.
Try browser
My iPhone 4 runs on iOS 7 and has started hanging if I watch YouTube videos. It has a Vodafone 3G connection.
Amritpal Thind
The iPhone 4 is almost eight years old and the YouTube app may no longer work too well on the phone as it still runs on iOS 7, whereas the current release is 12.1.2. I would suggest you view YouTube videos on your browser by going to https://www.youtube.com.
Check if there is an older version of the YouTube app still available on the App Store. First, delete the current YouTube app. Open the App Store on your phone and go to purchased apps. You should find this section under Updates. If there is a compatible version of the app, a message will appear and you can download the latest version of the app that works on your phone.
Send in your problems to askdoss@abpmail.com with TechTonic as the subject line