Hello, why are my calls dropping?
In any mobile network, this happens when the tower is unable to handle a surge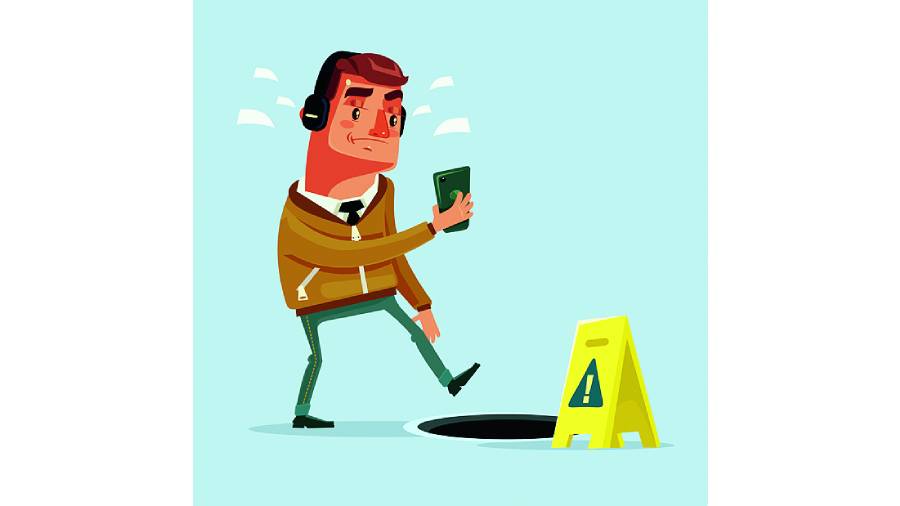 ---
Published 10.05.21, 12:48 AM
|
---
Tech queries: Of call drops & more
Calls drop frequently on my iPhone 8 Plus that has a Jio connection. This happens even when the signal is strong.
A.K. Sen
In any mobile network, call drops happen because the tower is unable to handle a surge. Each tower is limited by its capacity. After Jio entered with its rock bottom prices, things have gotten worse. A lot of calls originate from Jio to rival networks. The lower tariffs have discouraged these rival operators from upgrading their network. These factors lead to call drops.
Having said this, there are some things you could try to fix the situation. First, update the iPhone to iOS 14.5. See if things improve.
If they don't, go to Settings–General–Reset and click on Reset Network Settings. This could fix connectivity problems, but you will lose all your saved WiFi and Bluetooth connections. You have to rejoin these by entering the passwords once again.
Finally, take out the SIM card, clean it with a soft cloth and reinsert it into the phone.
Download error
I get an error message whenever I try to download something from the Microsoft Store. My Internet connection is fine because everything else works.
Sajal Kumar Biswas
Go to Start on your desktop screen and type in Windows store apps in the Search text box. The first result will be "Find and fix problems with Windows Store Apps". Click on it and it will open the Store troubleshooter. Click on Advanced on the bottom left and make sure there is a tick mark next to "Apply repairs automatically". Once you click on Next, the troubleshooter will try to detect problems and fix it.
Sometimes, the Store cache might be damaged. To fix it, press the Windows key+R to open the Run dialog box. Type in "wsreset.exe" and click on OK. A blank Command Prompt window will open and stay that way for a while. Be patient and the Store will open by itself.
Lost images
All the camera images from my Samsung Galaxy M31s phone have disappeared. I did not delete them. Is there a way to restore them?
Kumardip Sen
Open the Gallery app and tap on the three vertical dots. Then go to Trash. Deleted images remain here for up to 30 days before they are gone for good. If you cannot find them in the Gallery, open the OneDrive app on your mobile. Your photos should be there. But this will be possible only if you have configured your phone to correctly backup and sync data with Google and Samsung's cloud service.
To check on your phone, go to Settings–Accounts and backup–Backup and restore. Make sure "Back up my data" under "Google account" is turned on. Next, tap on "Google Account" and check when your photos were last synced. Also, turn on "Back up to Google Drive".
If all is well, head to https://photos.google.com and sign in with your account. You should be able to find your images there or in Trash.
Photos in Google cloud's trash remain for 60 days.
In future, use Google Photos as your gallery and not Samsung's native gallery. Click on your profile picture in the Google Photos app and go to "Photos settings" and tap on "Back up & sync". Make sure the slider is set to on.
Call record
Calls would get automatically recorded on my Samsung Galaxy J8 phone. However, after deleting all recorded calls no new calls are being recorded.
Subhasish Dhar
Go to Settings–General Management–Reset and tap on "Reset settings". This will fix it. If you are using Truecaller, disabling the dialler will also solve the problem.
Send in your problems to askdoss2020@gmail.com with TechTonic as the subject line