A mini revolution
Apple has given the might of miniature a space in the tech world through its iPhone 12 Mini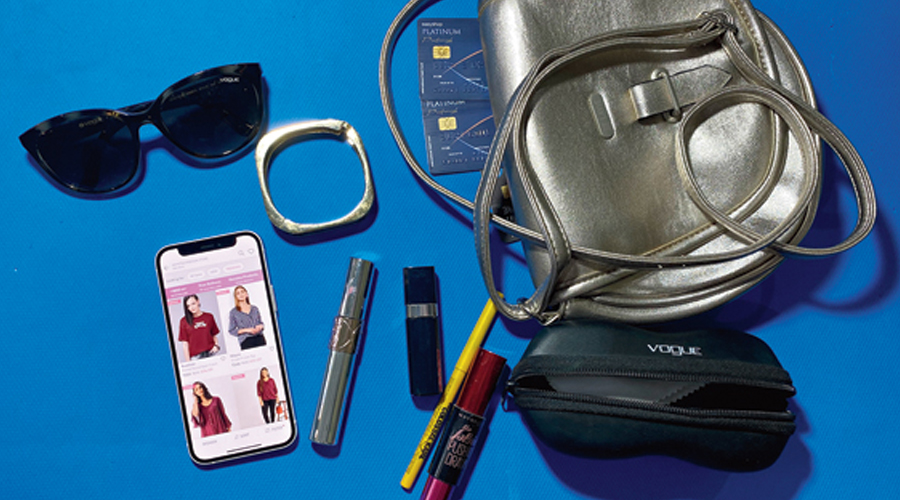 iPhone 12 Mini can slip into your purse as easily as it can into your hand. It's as powerful, if not more, as any Android device out there
The Telegraph
---
Calcutta
|
Published 15.11.20, 02:33 AM
|
---
Smartphone makers don't care about women. Smartphone makers don't care about men with small hands. Except for a palmful — the occasional Pixel, the iPhone SE and a couple from Sony — it has been only about serving up super-sized smartphones that don't fit jeans pockets, can't slide into clutches and definitely too big to be comfortable in the hand. Brands forget that Happy Meals can be enjoyable; not too filling but it does give you the same amount of excitement.
Steve Jobs got it spot on when he said: "You can't get your hand around it.... No one's going to buy that." Phones need to match the ergonomics of one's hand. Yes, Apple too has largely moved away from dinky options but when it tries to set the record straight, it does so wholeheartedly, ensuring no big compromises are made. Had the co-founder of Apple been around, he would have smiled one of his enigmatic half-smiles presenting the iPhone 12 Mini — the smallest of the options in the latest iPhone series.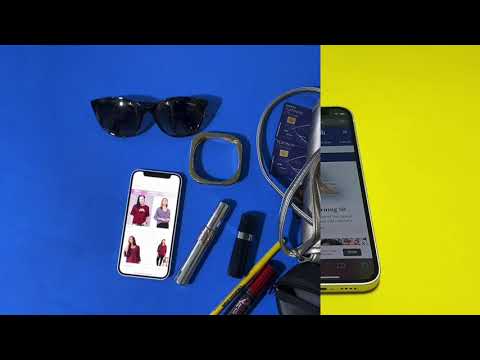 FUTURE-PROOFED
Compared to the Samsung Galaxy S20 Ultra's 6.9-inch screen, the iPhone 12 Mini (upwards of Rs 69,900) has a 5.4-inch display, which is in no way inferior to any of its elder siblings in the series. In fact, it has the same processor as the mightiest in the series — the Pro Max. I am not saying that Apple doesn't believe in big devices — the Pro Max has a 6.7-inch screen — but at the same time, the company is no wicked step-parent to the smallest in the series.
The Mini doesn't look cheap even though it's small. Sporting an aluminum framework, it has the same design factor running through the series, complete with squared-off sides and rounded corners while being as sturdy as any of the phones in the series because of the "ceramic shield". It's a technology that the Tim Cook-led company says makes the new devices four times less susceptible to cracks if the phone slips from your hand.
What one was scared of was audio quality because a smaller phone means a smaller speaker grille. All fears have been put to rest after using the phone for a week. The sultry Nina Simone doesn't lose her oomph. The midrange drawl of Billie Holiday is intact. A sonic journey with Debussy or Bach remains mesmerising. The sound is spiffing.
Equally impressive is the A14 Bionic chip running the show. This is the fastest processor on mobile phones at the moment. Family members share genes and Apple has given all of the devices the fastest possible option. This is unlike most brands out there, distinguishing between phones in a series by way of processor, looks, material, feel and — the worst of all — experience.
Having the latest processor makes the device good for gaming but the idea goes beyond that. The big feature on the new iPhones is improved computational photography and amazing video capabilities. Helping achieve the dazzling heights of computational photography is the A14 chip.
The dual 12MP camera system — ultra-wide and wide cameras — is cut from the same cloth as the bigger iPhone 12 or the two other siblings. There is the same f/1.6 aperture present in the other three phones in the series, meaning you can capture the razzle-dazzle of a fashion show with equal ease. What Apple has done to keep cost low is leave out a telephoto lens. What you see is what you get, which is not the case with any brand out there (the exception being Pixel). Night photography and videography are among the best you would find in the market.
Apple is known to offer five years of support by way of software. Having the latest processor means software that appears a few years down the road would very much run with ease.
CONVERSATION-STARTER
Having a small phone also means easy swiping and typing. It has been scientifically proven that there are limits to what the thumb can do when you're holding something. The 5.4-inch display is just right to type.
A small phone in 2020 is way more technologically advanced than that of, say, three years ago. Earlier, voice recognition wasn't good, meaning you had to type out almost everything. Chances are you will pair the iPhone Mini with AirPods, in other words, most of the phone calls would be received on your earbuds and instructions will be given using them.
All this makes the iPhone Mini a lot more fashionable. Agreed that parties are not taking place and one is not dressing up in their evening best. This won't be the case for long. The Mini can be a conversation-starter in public places while remaining a good bet for the functional user. Just put on a MagSafe cover and look at what your friends have to say!
SMALL BUT NOT CLUMSY
The big question is doesn't a small phone have a small battery. Apple doesn't talk about battery size, so it's all a guesstimate. The A14 Bionic is supposed to be power efficient, so chances of it drawing a lot of power is low. Second, working from home means you are close to a TV. Be it The Crown or Wrong Kind of Black, you will watch them all on the TV. Phones — any phone — don't do justice to all the top streaming titles because of the screen size. Anyway, watching fewer shows on the phone means less battery draw.
I tried to do most of the activities that I would otherwise do on my regular device and had around 15 per cent battery left to spare.
Reading for me mostly involves articles. Unlike the iPhone SE, the screen reaches all parts of the bezel. In fact, the iPhone Mini is smaller in size than the iPhone SE but it has a much higher screen-to-body ratio than the SE, making it just right for reading or going through conversation threads.
A TREND-SETTER
Honestly, e-books haven't stopped us from buying books. Bigger screens haven't stopped us from buying TVs. Smartphone cameras haven't stopped photographers from buying DSLRs and mirrorless cameras.
People who are obsessed with emails and social media find smaller devices better suited for typing than larger phones. People who don't have my Yeti-like hands would like to lay their paws on something small. Most brands have indulged in babification while coming up with small phones. Not Apple.
Agreed that it's difficult to turn back after going big. But this is 2020, a year which made sweatpants a hot fashion look. It is also the year that Apple took the big idea of what a smartphone could be and slipped it into an iPhone 12 Mini. A trend has been set.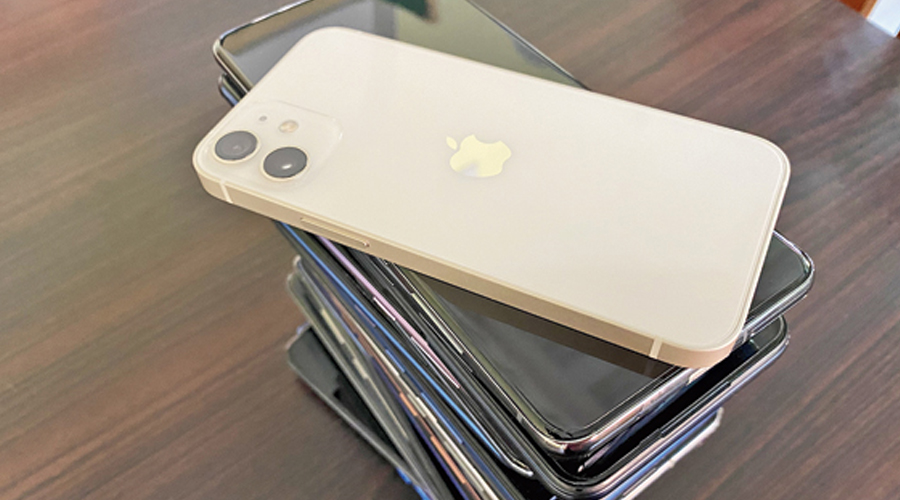 WHAT'S YOUR SCORE?
Where does the compact iPhone 12 Mini fit in your life? Ask yourself a few questions and for every positive answer, you score 10 points. A score of 70 or more points means the iPhone Mini is a good fit for you!
1. Would you like to carry your phone in your jeans pocket?
2. Is typing fast an important part of your daily routine?
3. Is taking photographs at night or under uneven lighting important?
4. Do you keep pacing up and down while using the phone?
5. Is it important that your phone should last at least five years?
6. Do you look for a faster processor while buying a phone?
7. Does it help if you are told that your phone would be less susceptible to damage if it falls?
8. Would it help if the phone allowed you to attach to it fashionable accessories?
9. Will it help if your phone has the looks of being a conversation-starter at parties?
10. Is IP68 water and dust resistance certification important?