There's something fun about the Mi10i
It's high-spirited like a Bolly number on wheels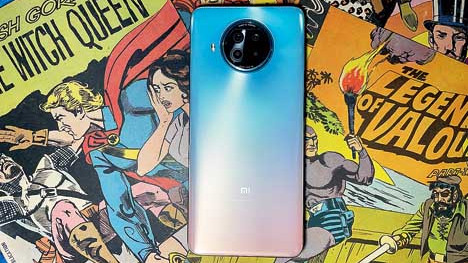 The Mi 10i has a fantastic main 108MP shooter with Samsung HM2 sensor. The phone is priced well to attract customers of other brands.
The Telegraph
---
Published 06.01.21, 08:54 PM
|
---
Black slabs all of them when switched off. Switch it on, and one Android phone is as different as peas in a pod. A better camera on this one, more processing power on the other but most brands somehow fail to offer too many hits on the same phone. Here's an exception. Xiaomi's latest, the Mi 10i (5G) is like a Bollywood blockbuster — there are twists in the plot, good amount of singing and dancing, fleeting teary moments and overall, a happy ending.
Xiaomi has upped the game in the camera department, software and performance on the new phone. And it has thrown in a lap-it-up price tag to make the company's first phone of the year and decade an all-out entertainer. We have had the device for a couple of weeks and came away, well, entertained.
Clearly punches above its weight
Impressing greatly is the performance of the main camera. More than daylight shots — most of which come out as clean as a whistle under the winter sun — details in night snaps have won us over. Keeping the colour spectrum more or less natural, the 108MP main camera (f/1.75) uses the Samsung HM2 sensor. The sensor packs 108 million, 0.7um-sized pixels. Next it uses nine-pixel binning technology, the sensor captures all kinds of lighting conditions relatively well. Nine small 0.7um pixels combine into a large 2.1um pixel, absorbing more light, details and shadows very well.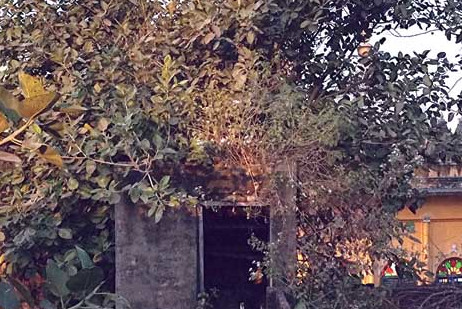 We took some complicated shots, like a house in bad shape (to say the least!) and that too when twilight time was almost up. While the iPhone 12 captured the shot at the blink of an eye, absorbing all the details, the Mi 10i took a few seconds (and a couple of tries) but the end result is comparable. Here's a phone that's priced at 21K and the other at 70K. If both shots end up on Instagram, it would be tough to distinguish. Where the iPhone wins is when a picture is blown up and details within the shadow are compared. So the target audience is different.
The other improvement that comes through is the ultra wide-angle camera. Usually pictures get messed up around the edges, bringing about heaps of distortion. On the Mi 10i, there is very little of it.
As for the macro camera, that's the weakest link, not because it doesn't work… it's unnecessary.
The quibble asisde, the Mi 10i clearly punches above its weight! On the selfie front, things are all right and the high point is the time-lapse selfie video, which can work well for fashion vloggers. In the same breath, one still feels that the Vivo V20 Pro is a few miles ahead with its auto-focus mechanism.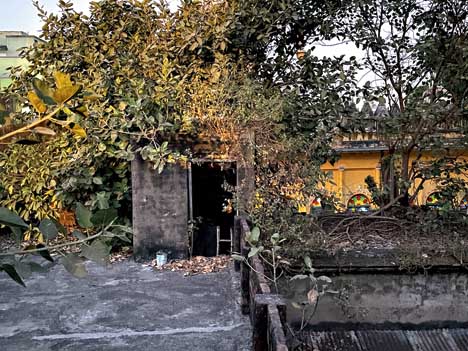 Become a video star
Many may not agree to it publicly, most of us want a phone with a hint of Bollywood's over-the-top charm. Apple and Samsung offer great hardware but where's that entertainment quotient? Try the Mi 10i. Agreed that some of the tricks have been seen before on other Mi phones but on the new one there is oodles of it.
While shooting videos, there are plenty of filters to choose from, like Nordic and Rome. Works well for many social media posts. Dig deeper and move to Vlog mode. If you use the DJI Osmo gimbal, there are a number of presets to lend a razzmatazz to the shots. A handful of similar presets are found on the phone, like Stop Motion and Travel. Though most of the preset titles make as much sense as the cawing of crows but what gets achieved is a bagful of fun.
No, you won't get the same stablisation as on an iPhone or more granular control over what you shoot but Xiaomi is moving in the right direction.
Screen power
I usually catch up on my reading around midnight and continue for almost two hours. Barring a few flagship numbers, most phones don't go easy on the eye. On the Mi 10i, 'Reading Mode' is up to scratch. Dig deeper in the options menu to find 'paper' mode, which switches to warmer colours and the user can even choose a paper texture to backgrounds. There is the option to go easy on the colours or go black-and-white completely. It's really helpful if one reads news on websites for hours.
Not just while reading, at other times, a photosensitive sensor in the front and rear accurately understands ambient lighting conditions to offer the most comfortable viewing experience. Plus, there is Reduced blue light.
Staying with the screen, Xiaomi has managed to deliver a 120Hz intelligent AdaptiveSync display, which helps preserve battery life. Not all activities require a higher refresh rate. So while watching movies, it needs to be 48Hz, recording videos involve 30/60Hz, scrolling information becomes easy on the eye with 120Hz and for gaming it can be 60, 90 or 120Hz.
Protecting the 2400 x 1080 FHD+ display is Corning Gorilla Glass 5 cover on front and back. So, stop worrying when your keys share the same pocket as your phone.
Powering the device is the Qualcomm Snapdragon 750G, which features an integrated X52 5G modem and improved CPU and graphics performance. It's fast enough to tackle games and all your daily needs without any lags. The processor also takes into consideration more AI-based camera functionality and more efficient graphics rendering. About 5G, best to stay quiet until the second half of the year… if not more!
Is it for you?
Just off the starting block, the year has a lot to offer in way of smartphones. Starting this very week, there are a plenty of launches and it will just get bigger and better. With Mi 10i, Xiaomi has drawn first blood, ensuring there will be enough takers in the first few weeks itself. Should you wait for Samsung's big devices that will be announced on January 14? Or OnePlus in the coming months? What about Oppo? And Vivo? All those are coming up but there's something fun about the Mi10i — it's high-spirited like a Bolly number on wheels; it's a paisa vasool offering.

Mi 10i goes on sale on January 8, noon onwards. Upwards of Rs 20,999 (6GB+64GB)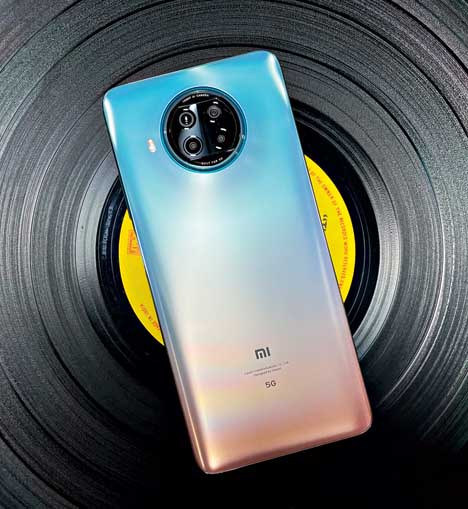 Mi 10i flies because…
It comes with a new sensor on the main camera
There are plenty of video tricks for vloggers
It's powered by a fast-enough processor; enough to last a couple of years
Has intelligent adaptive display refresh rate
Fuels up in 58 minutes
Offers dual stereo speakers and 3.5mm headphone jack
There is almost no wobble when the camera bump meets the table
Mi 10i could have flown higher had it…
Offered wireless charging
Left out unnecessary games like Crazy Juicer (can be deleted manually)